This Adorable Zara Dress Is Trending On TikTok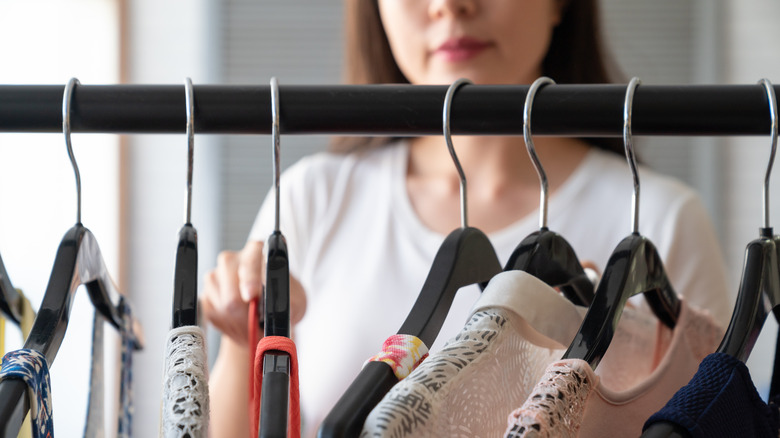 Shutterstock
The phrase "TikTok made me buy it" is more common than you think. The video-sharing platform is not only known for dance trends and viral recipes, but can also be a major shopping influence. If you'll remember, it was TikTok that made a bunch of users buy the Amazon leggings that were meant to make your butt look incredible, according to Today. Even Lizzo was influenced to get herself a pair (via TikTok). 
There's even a whole roundup of dresses that have gone viral on TikTok, according to Refinery29. There's the green With Jéan Alexa dress that everyone claimed was ultra flattering, but also the House of Sunny Good Vibrations dress which would be perfect for summer brunches with your besties. Out of all the places to shop for TikTok dress, though, Zara is it. According to All The Clique, Zara not only has a range of different dresses for every occasion, but they're all super flattering and within your budget. If you're only able to get one dress, you need to get this super adorable one that is currently trending all over the "For You" page. 
The Gingham Dress from Zara is the perfect summer dress
PopSugar reports that this Gingham Dress from Zara is the one you need. If you happen to scroll though a lot of fashion haul videos, you may have seen this particular dress pop up in a few of them. It's super cute and summery. The gingham design definitely is reminiscent of a picnic blanket, which makes it perfect for park dates with your partner. It also has adorable balloon sleeves and a bow in the front to give it a flirty feel.
Unfortunately, the dress is out of stock right now, but you can always check for in-store availability in your area. If you aren't able to find this exact dress, no worries. Gingham is the "summer print you need," according to The Zoe Report, so you'll definitely be able to find similar dresses in stores or online. Who What Wear even found this ASOS gingham dress that's currently on sale that is figure-hugging and can be pair perfectly with a cute sun hat for backyard hangs. Basically, TikTok is the place for fashion inspiration, so feel free to scroll and purchase to your heart's content.