Bobby Flay's Stunning Net Worth Revealed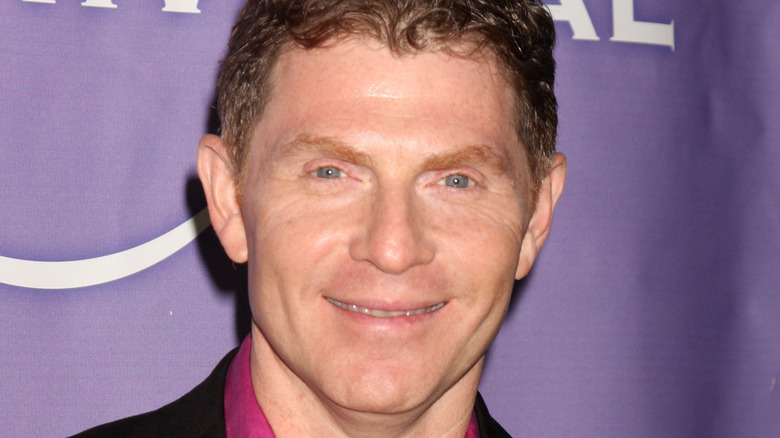 Shutterstock
With a culinary career spanning decades, Bobby Flay has earned his status as a household name. Getting an early start in his kitchen when he requested an easy bake oven for Christmas in his early childhood, Flay knew that his place was in the kitchen from a young age. 
Flay's rise to success was so accidental that it seems as though it had to be destiny. After dropping out of high school at age 17, Flay took a job as a chef in the New York City dining staple Joe Allen because he reportedly "had nothing else to do that day," (via Insider), cementing his future as a culinary mastermind. After a slew of jobs in various kitchens around the city, Flay opened his first restaurant in 1991 and went on to win the James Beard Foundation's Rising Star Chef Of The Year award.
Making sure not to lose a bit of the momentum he'd spent years building up, Flay opened up several new restaurants as the years went on including Bolo, a Spanish-inspired fine dining experience, and casual chain Bobby's Burger Palace. He franchised several of his restaurants, building an empire of notable destinations around the world for hungry customers to enjoy his recipes.
Bobby has made a household name for himself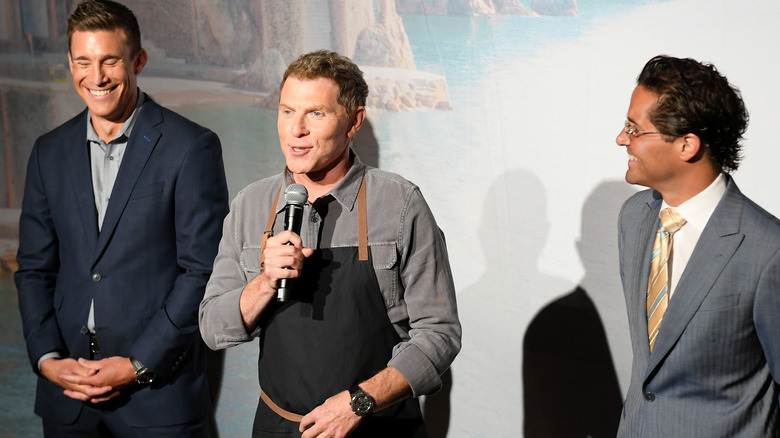 Bryan Steffy/Getty Images
Along the way, Bobby Flay caught the attention of the iconic television channel Food Network and made his way onto the TV screens of families all over the United States. Eventually, he packed his bags and left New York City behind for a career on television in Los Angeles. 
In 1994, Flay made his Food Network debut on "Iron Chef America," and later starred in "Grillin & Chillin.'" Slowly but surely, Flay earned his place as America's favorite grill master and created "Boy Meets Grill With Bobby Flay" and "BBQ With Bobby Flay," according to Britannica.
With all of his commercial success one might assume that Flay has amassed a large amount of wealth throughout his career, and one would be correct. According to Celebrity Net Worth, Flay has a net worth of $60 million. With that kind of money in his bank account, this grill master is likely opting for the filet mignon when he visits his local butcher shop.