This Is How Long It Will Take For Pete Davidson To Remove All Of His Tattoos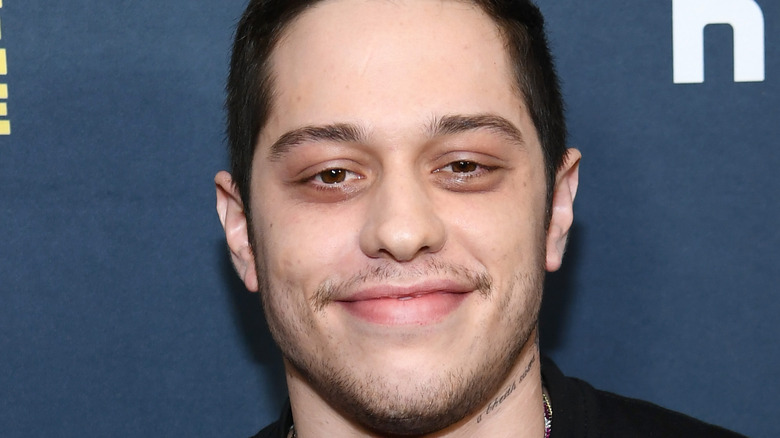 Dimitrios Kambouris/Getty Images
Pete Davidson is one of the most recognizable comedians in the world — and not just as a cast member of "Saturday Night Live" (for now, at least). His various tattoos covering his body make him easy to spot. In fact, the 27-year-old has more than 100 tattoos, including one of his idol, Hillary Clinton, on his right leg; the Verrazzano Bridge – a homage to his native Staten Island – near his left shoulder; Willy Wonka on his left forearm; and Ruth Bader Ginsburg near his right shoulder. In addition, he inked several designs as a tribute to Ariana Grande, whom he was engaged to in 2018 (per Body Art Guru).
But Davidson announced in May 2021 that he had started the painful process of removing all of his tattoos so that he can get more film work. "I honestly never thought that I would get an opportunity to act and I love it a lot," he said on Late Night with Seth Meyers. "It takes like three hours — you have to get there like three hours earlier — to cover all your tattoos. For some reason, people in movies, they don't have them that much."
He added that getting the body art removed is a painful process. "Not only are they like burning off your skin, you're wearing these big goggles so you can't see anything," he explained.
Pete Davidson has two more years of tattoo removal ahead of him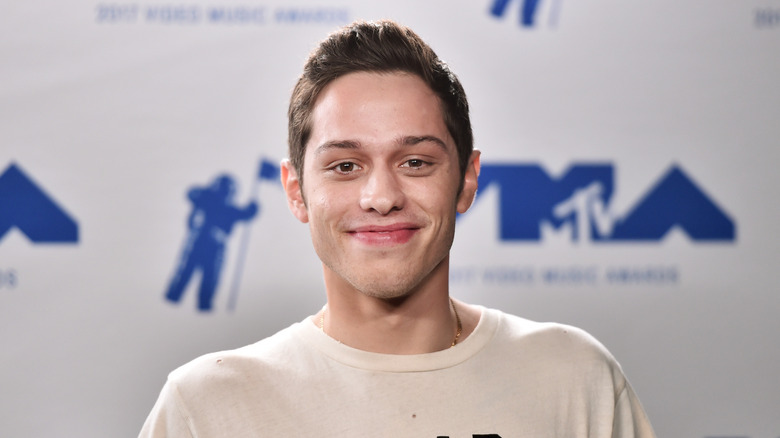 Alberto E. Rodriguez/Getty Images
So how long will it take Pete Davidson to remove his dozens of tattoos? About two more years. "We're shooting some stuff and it takes like a month for it to heal. But like it's pretty much off this hand," Davidson recently told PeopleTV. "I get my next treatment [in] like a month or so. They said by the time I'm 30, they should all be gone. So they got like two more years left of this."
It will take time and no doubt sting quite a lot, but the tattoo removal process is already paying off and opening doors for Davidson's acting career. The comedian already has some big movie roles lined up. He is set to play late rocker Joey Ramone in "I Slept With Joey Ramone," and has already filmed his part as villain Blackguard in the "Suicide Squad" sequel, which will come out in late 2021 (per People).