The Real Reason Clare Crawley Is Having Her Breast Implants Removed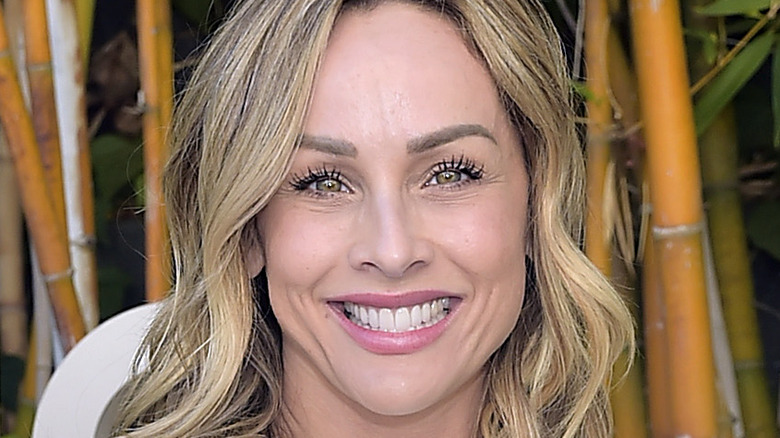 Stefanie Keenan/Getty Images
Another "Bachelor" star is opening up about a scary health journey. Shortly after Ryan Sutter shared his journey to get diagnosed with Lyme disease, Kristina Schulman chronicled her battle with perioral dermatitis, and Carly Waddell updated fans about her health scare and subsequent hospital visit, now Clare Crawley is revealing she too has been experiencing frightening symptoms that went undiagnosed for a long time (via People and Today).
Taking to her Instagram to share a lengthy video, the former "Bachelorette" started out by admitting to her fans, "The truth is I've been going through things medically with my body that I have not had answers to." She went on to say it's been hard to pretend everything is okay when it isn't.
A caption to the video explained, "I'm sharing this in hopes that it might help others going through something similar feel not so alone. I feel that this was important to share so I can be a resource for anyone going though this as well. I know how being your own health advocate is hard sometimes, and can feel like an uphill battle. This is the reality of life for so many people though! I'm just so incredibly thankful to all the people who are in my life that support me not only in my peaks but in the valleys as well."
Clare Crawley experienced scary symptoms before deciding to remove her implants
As Crawley shared in her six-minute Instagram video, her symptoms are hives on her neck, arms, chest, and stomach, with itching. She then shared a picture of her face, with the skin around her eyes inflamed and irritated, noting that "blood test after blood test" failed to yield a diagnosis. More graphic images followed of the star's rashes, as she explained she has taken many different antibiotics and antihistamines in an effort to treat her discomfort. She added there have been many other symptoms, without detailing what they are.
Not having answers is "so frustrating," Crawley told her followers. Then, a trip to the chiropractor yielded an interesting finding, with the star explaining an X-ray revealed a pocket of fluid behind one of her breast implants. A subsequent mammogram would confirm the 40-year-old had fluid pockets behind her implants.
"As much as I love my implants, my body is fighting them," the visibly-emotional star went on to say, adding, "I love my health more."
Crawley shared that her on-again-off-again boyfriend/fiancé, Dale Moss told her, "Your boobs are not what make you beautiful," ending her video by calling her journey to have her implants removed the "ultimate love story," with the star loving her body enough to know it is not the implants that make her beautiful.
Bachelor Nation and other celebrity friends step up to support Clare Crawley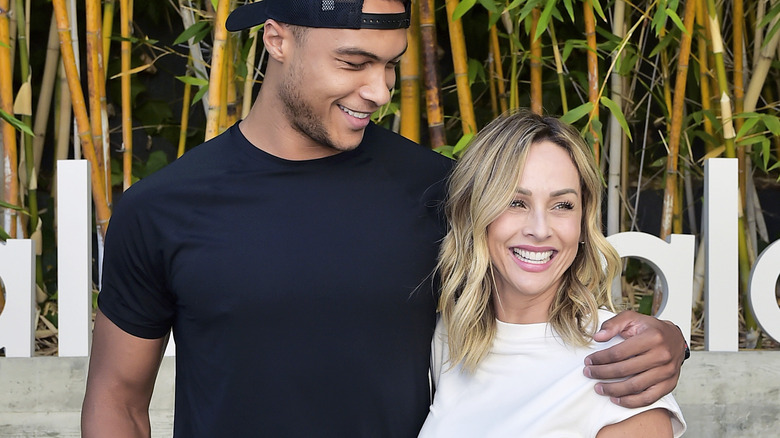 Stefanie Keenan/Getty Images
Reality star friends quickly flooded the comments section of Crawley's Instagram post to show their support for her. Moss commented, "So proud of you for sharing this love. I know this wasn't easy but will help so many other women going through what you've been experiencing. I love you & with you every step of the way."
Chrishell Stause commented, "So scary-glad you are getting answers & hope you are healthy soon. Your beauty radiates from within and you and everyone is SO much more than our shells."
Jade Roper said, "Sending you so much love, Clare! I'm glad you have finally got answers, and I hope this fixes all your inflammation and health issues. I'll be thinking of you and wishing you the best!"
Meanwhile, Crawley's followers also weighed in with messages of support, with many also sharing their stories.