Gigi Hadid Has This One Request For Paparazzi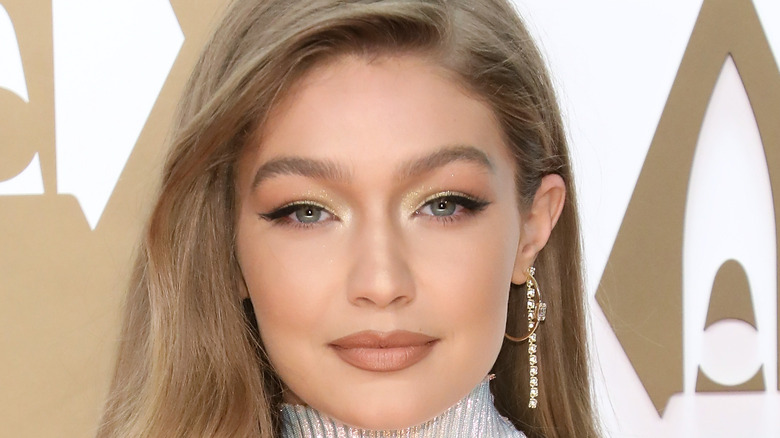 Taylor Hill/Getty Images
Can you believe that Gigi Hadid and Zayn Malik's daughter is, as of publication, coming up to ten months old? It might seem like only last week that the model gave birth, but Khai Hadid Malik is quickly growing, and her parents are settling into family life — Hadid revealed that her daughter likes to lift her stroller sun shade up herself when the family are out and about, and that she loves to see the world (via Elle). 
However, being part of such a famous family isn't always easy. Being a world-famous model with a former One Direction star boyfriend, Hadid is of course going to be in the news, but wants to keep her daughter away from the limelight while she's still so young. As a result, Hadid has just one request for paparazzi. Keen to protect her daughter, she's publicly asked paparazzi to blur her daughter's face out in photos, via an open letter published on Instagram (via People). 
Gigi Hadid wants her daughter to have a normal childhood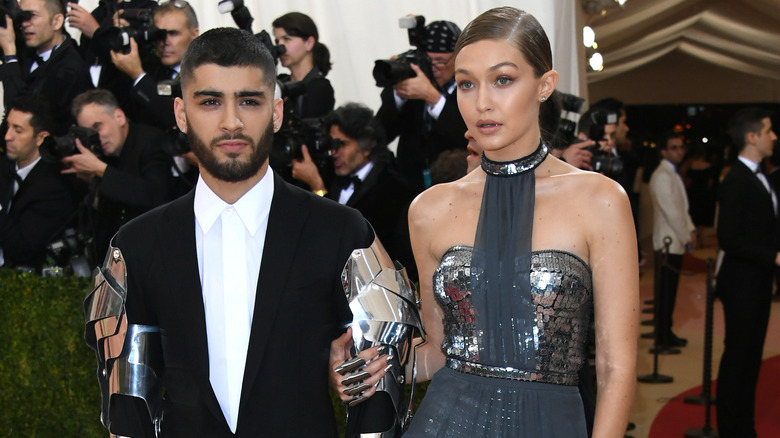 Larry Busacca/Getty Images
In her open letter posted on her Instagram story, Gigi Hadid addressed paparazzi, press, and fan accounts, explaining that while she can't protect her daughter from "everything," she is extremely mindful about her daughter's exposure to the cameras. "PLEASE PLEASE PLEASE blur her face out of the images," Hadid wrote, via People. The model explained that, when in the city, she usually kept the sun shade over the stroller for added privacy and protection, but as baby Khai has gotten older, she's started to lift it up herself. According to Hadid, her little girl "doesn't understand why she's covered in the city, or what I've wanted to protect her from."
Pointing out that neither herself nor partner Zayn Malik have ever intentionally shared their daughter's face on social media, Hadid requested that nobody else share her photo either, giving Khai the chance to "live as normal of a childhood as possible." She finished the open letter on social media by thanking the "respectful" paparazzi who had kept a distance in New York City upon request, and expressing her appreciation for the people reading the letter.