The Drugstore Beauty Brand That Halsey Swears By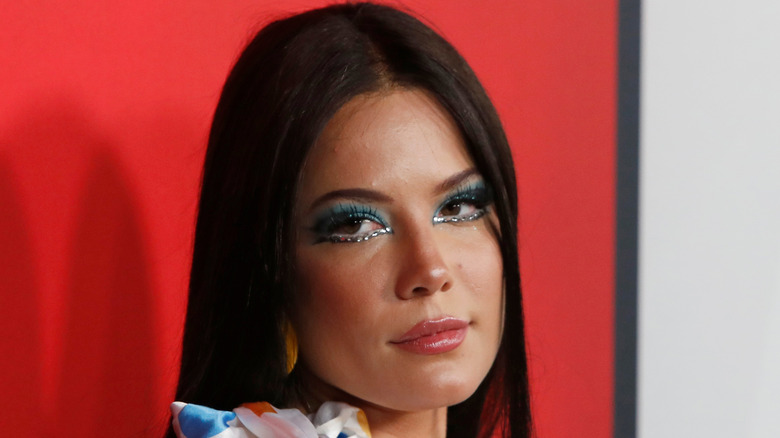 Shutterstock
If there's one celebrity opinion we trust when it comes to beauty products, it's Halsey's. The singer and entrepreneur is known for creating her own unique makeup looks and recently launched her own makeup line, About-Face, in January 2021. She even did all the makeup looks in the promo videos herself (via Allure). The brand features bold eyeshadow sticks, blending tools, and everything in between. In short: The musician knows a thing or two about great beauty products.
Fast forward to February, a month after Halsey's makeup line launched and after her epic surprise pregnancy announcement: Halsey took to Instagram stories to express her struggles with pregnancy acne and increased skin sensitivity (via Teen Vogue). With this being the singer's first pregnancy, she was on the search for a product that worked for her ever-changing skin. What she discovered was Honest Beauty.
"Thank you @honestbeauty @jessicaalba for saving my pregnant skin. Not an ad just seriously the first thing I've tried that's gentle enough for my skin rn," she wrote (via Shape). And the best part? Honest Beauty is an affordable brand that can be found in our favorite everyday stores such as Target, Ulta, and more. Score! Read on for Halsey's favorite Honest Beauty products.
Halsey loves using Honest Beauty products during her pregnancy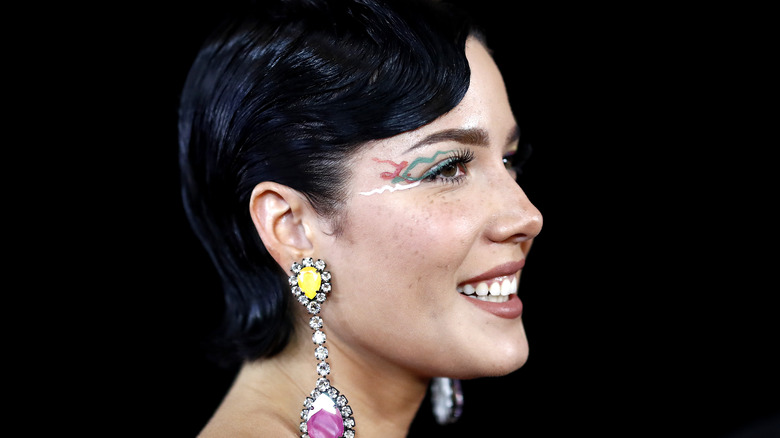 Ryan Pierse/Getty Images
Honest Beauty is a part of The Honest Company, a lifestyle brand founded by actress Jessica Alba. The clean skincare line is vegan, cruelty-free, and organic, which means there are no parabens, phthalates, or synthetic fragrances. Obviously, non-toxic ingredients are great for everyone's skin, but they're especially good during pregnancy as hormones constantly fluctuate and affect skin sensitivity.
The specific Honest Beauty products that Halsey shows in her Instagram story that worked for her pregnant skin are the Hydrogel Cream, the Gentle Gel Cleanser, and the Beauty Sleep Resurfacing Mask — all costing $30 and under! A fan-favorite among the trio is the Hydrogel Cream that's made to moisturize and smooth. Reviewers rave about how lightweight it is and the instant glow they achieve after one use. Halsey's favorite daily cleanser, the Gentle Gel Cleanser, is specifically made for sensitive, acne-prone skin. Its calming effect comes from key ingredients like chamomile and calendula extracts, which are effective but gentle enough to use twice a day without drying out your skin.
If it's good enough for Halsey, it's definitely good enough for us. Time to stock up on Honest Beauty products ASAP!