Here's What You Don't Know About Halsey's Brand New Makeup Line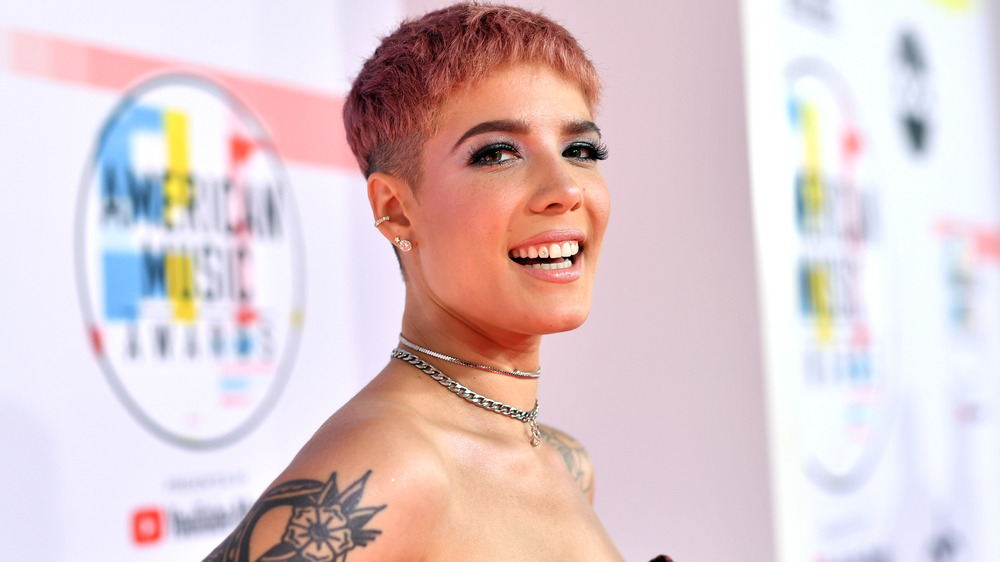 Emma Mcintyre/Getty Images
Halsey is one of the most exciting and visually inventive artists in pop music right now. Love her or hate her, there is no denying the unique aesthetic with which the New Jersey native is working. From wild hair colors to experimental fashion and an ever-growing collection of body art, Halsey's constantly changing up her look. Halsey even recently joked about foregoing her music career to attend art school, suggesting her creative tendencies extend way beyond the stage. 
Therefore, it seems like a natural transition for the eclectic superstar singer to release her own makeup collection. Now, joining the illustrious ranks of celebs like Rihanna, Lauren Conrad, and Selena Gomez, Halsey is indeed launching her own beauty line. In keeping with her unique personality, it's called About-Face and is just as colorful, cool, and crazy as you are imagining — maybe even more so. Here's everything you need to know about Halsey's makeup line. 
About-Face is a major passion project for Halsey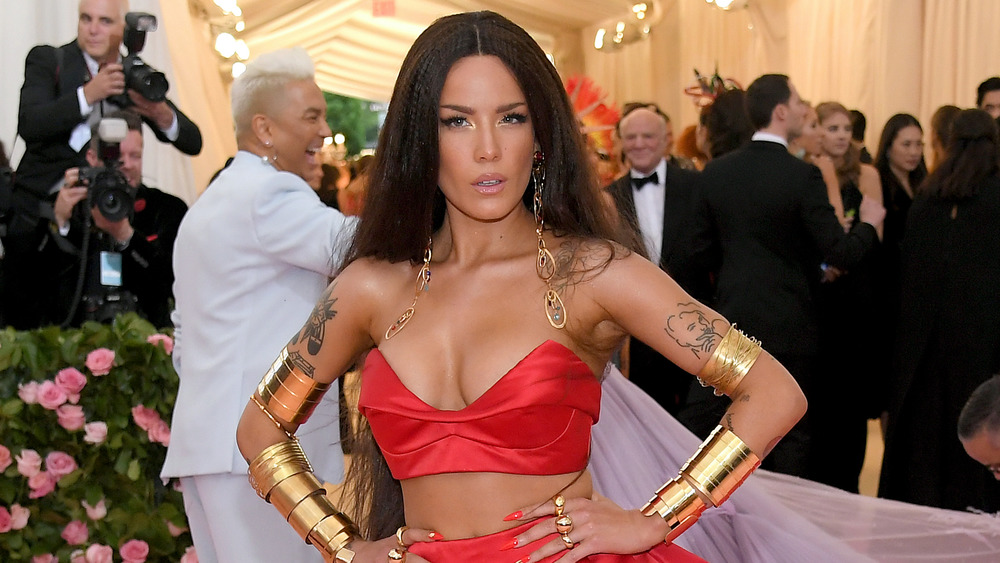 Neilson Barnard/Getty Images
Halsey made the announcement on her social media channels, noting on Twitter, "many of you know I've done my own makeup for a long time. I believe makeup is about feeling cool, not looking perfect." Sharing the super cool teaser video on Instagram, in which she stars alongside several other queer and POC celebs, the singer-songwriter wrote, "I have worked tirelessly on this for years with an incredible team and I hope you feel my DNA all over it. PLUS it's vegan and cruelty free." 
Halsey added, in a follow-up tweet, "I've been doing makeup for myself for most of my career (even as far as SFX!). I am a student and a lover and every detail of this from shade names, to product ingredients, to packaging was me." When a fan asked exactly how long About-Face had been in the works, the LGBTQ activist revealed it's been 2-3 years of hard graft for her — and from the looks of things, it was well worth the wait!
Halsey wants her makeup line to empower fans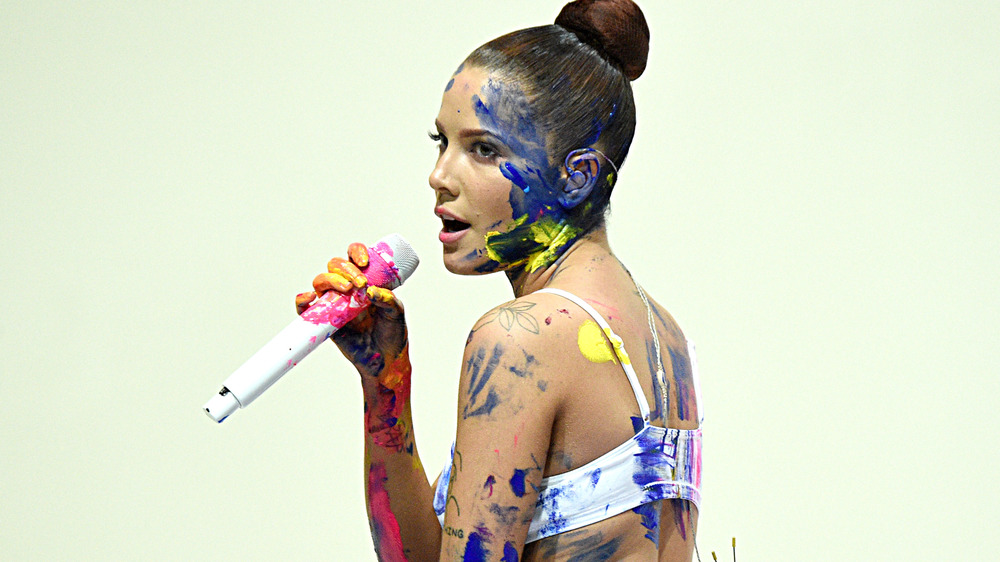 Kevin Mazur/ama2019/Getty Images
About-Face drops on Jan. 25, 2021, but the collection, which is comprised of 40 products, including lip and eye colors, a setting spray, and a blending sponge priced from $14 to $32, is currently up for pre-order. According to an official press release, Halsey noted that her makeup line is "inspired by and for a diverse community," with the intent of celebrating "the artist in all of us, because everyone has their own mad, messy method of becoming their best self" (via Refinery29). In an interview with Byrdie, Halsey further explained that the philosophy behind About-Face indicates that changing yourself is not necessary.
She explained, "I love makeup as an art as much as the next person. I admire the tremendous amount of skill that it takes to do color correction, but as someone who has spent a really long time trying to look different than I do, it was really relieving for me to be able to look at myself and go, hey, that's your face. There's nothing you can do about it. So you better love it, because that's the one you got."