Inside RHOP Star Karen Huger's Relationship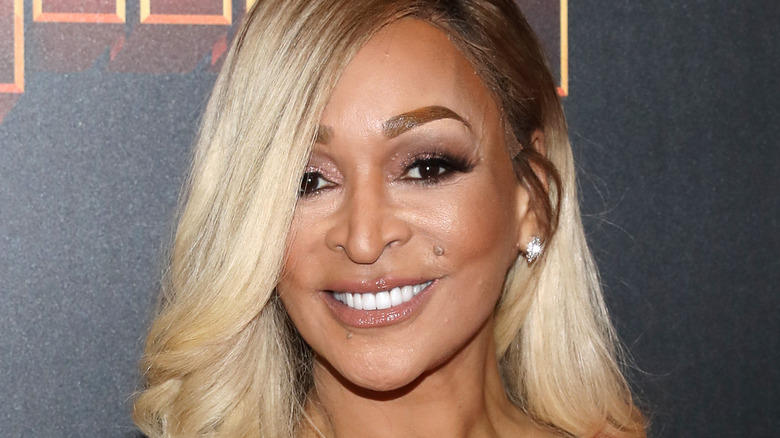 J. Countess/Getty Images
There's a reason why Bravo used the tagline, "Don't sleep on Potomac" to promote the last season of the show. Between secret affairs, explosive confrontations and marital troubles, the "Real Housewives of Potomac" rarely leaves viewers less than entertained. The self-titled "grande dame" of the show, Karen Huger, often plays a big role in the show's storyline.
Prior to the airing of RHOP's fifth season, she told Entertainment Tonight, "I'm all that you guys have seen for five years, all of that is me. I don't exclude any part of Karen in order to be on reality TV, and I think that's what the viewers and my fans relate to. They're like, oh my god. She's so funny, but then when she's hurting, she's hurting. When she's loyal, she's loyal. I'm all of those things."
But, what many fans remember from the most recent season is Huger's marital struggles with her husband of 25 years, Ray. In season three, the Huger's faced tax troubles, with Ray owing $1.5 million in back taxes while his company owed $3 million, Bravo TV reports. Eventually, the reality maven paid off her husband's debts — but not without some drama. The other women on the show had a lot to say about the couple's woes. At the time, she said she had revealed everything to them, telling the outlet that, "You don't have to tell me all of your business, unless you need me and want to confide in me. I don't have to tell you all of my business, but I'll share enough with you so you know what's going on."
Karen Huger struggled in her marriage during season five of RHOP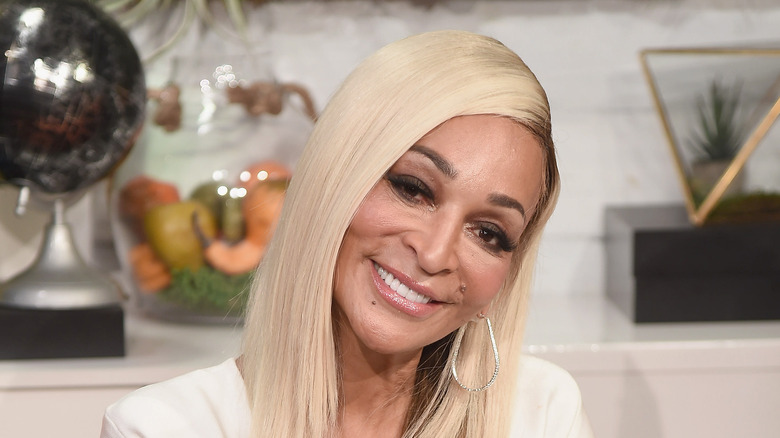 Gary Gershoff/Getty Images
Fans of the Bravo series will remember the heart-wrenching interactions between Karen Huger and her husband, Ray, during season five. Even though the grande dame had paid off her husband's creditors, resentment still plagued the pair. Entertainment Tonight reports on an interaction between the two in which she asks him if he still loves her. He responded by saying he "thinks" he is in love with his wife. Throughout the season, the two gradually come back together after Karen reveals what's really bothering her. 
The outlet cites the age difference between the Hugers as part of the reason for their troubles. With 17 years between them, Ray has reached his 70s while Karen considers the two of them to be in different places in their lives. During the season, she even opened up to her costars, saying that she should have left her husband. "When women get together such as ourselves, "The Real Housewives of Potomac", there's a sisterhood and there's a healing in talking things through," she said of the interaction.
Today, however, the pair appears to have recovered from the rocky road they've traveled. While the drama over the next season will likely show another side to the couple, the Hugers are still together.