The One Movie Rooney Mara Regrets Making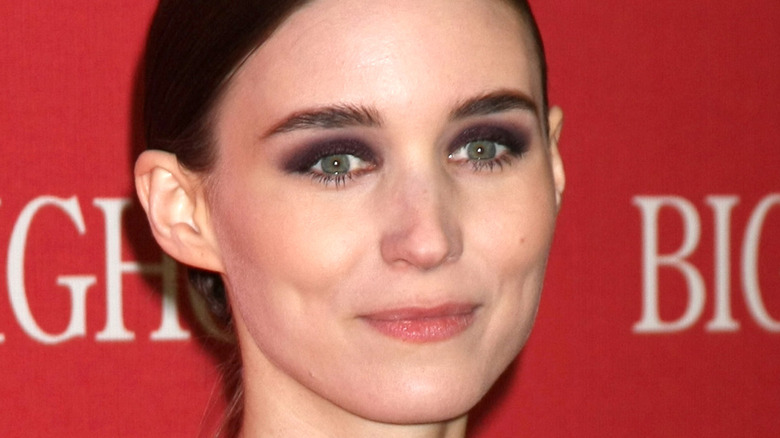 Shutterstock
Rooney Mara has been a staple in dramatic films for the past 15 years. After making her debut in a sequel of the "Urban Legends" franchise in 2005, she was attached to a multitude of films afterward. From her Oscar-nominated performances in "Carol" and "The Girl With the Dragon Tattoo" to voice acting in "Kubo and the Two Strings," Mara has nearly done it all already (via IMDB). 
Despite being such a prolific actress, she – like many other stars – never watches herself on screen. In an interview with Time Out, she discussed not watching herself explaining, "I'm so brutally hard on myself. Not only is it horribly painful and torturous to watch yourself and hear the sound of your own voice, but a lot of the time you can't lose yourself and enjoy it. I see the work behind it. And I don't want to see that. I want to just remember it how it was and feel what the experience felt like."
Though she finds viewing any of her performances as "torturous," there are two roles in  particular that she deeply regrets doing.
Rooney regrets accepting the role of Tiger Lily in Pan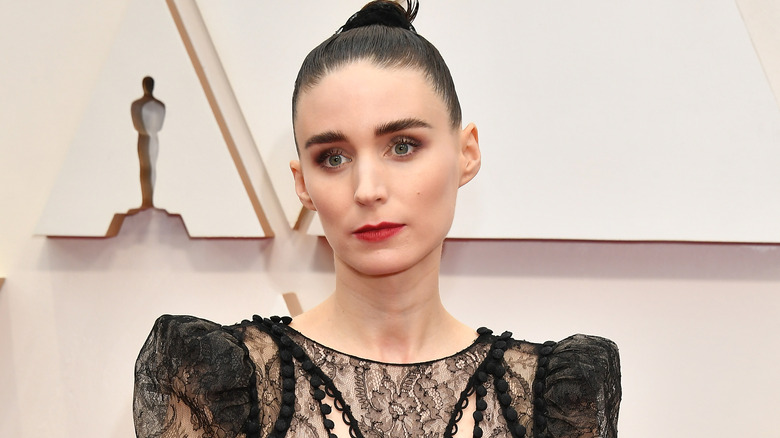 Amy Sussman/Getty Images
The role Rooney Mara regrets doing across her extensive career was Tiger Lily in the newest Peter Pan film, "Pan." Tiger Lily is a Native American princess in JM Barrie's 1911 novel, "Peter and Wendy." The character has always been depicted as Native American, until the newest film when Mara was casted. Warner Bros. wanted to create a world that was "multi-racial/international – and a different character than previously imagined" (via 9News).
The film brought a lot of controversy, specifically with Tiger Lily's casting. It was called a classic example of "whitewashing" and "cultural appropriation." Mara told The Telegraph in 2016 that she hated the lack of diversity in the film. "I really hate, hate, hate that I am on that side of the whitewashing conversation," she revealed. "I really do. I don't ever want to be on that side of it again. I can understand why people were upset and frustrated."
Another role she doesn't like to look back on is her role in the reboot of "Nightmare on Elm Street." She divulged that she didn't really want the role, and felt incredibly discouraged throughout saying, "You kind of learn to self-sabotage with things you don't want to get." She added saying how she felt afterward, "I didn't want to act anymore. I was like, this isn't what I signed up for... So I was very discouraged and disheartened." Luckily, it all worked out for the best for her (via AceShowbiz).