The Truth About Broadway Star Jennifer Nettles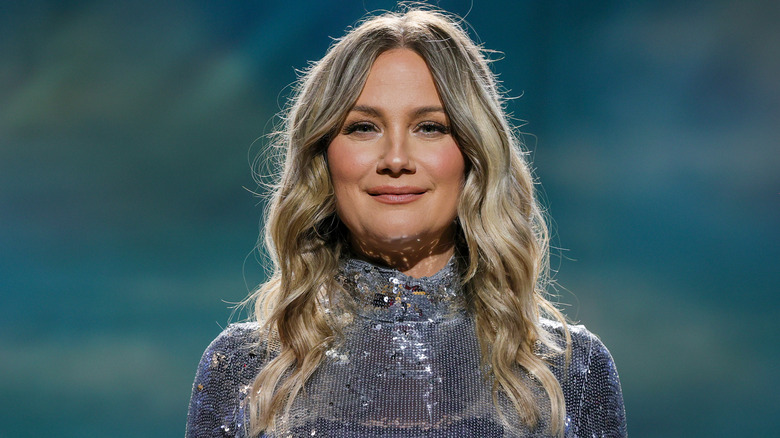 Dia Dipasupil/Getty Images
Jennifer Nettles is a powerhouse singer who can stand on her own, contribute to smashing groups like Sugarland, and even take on Broadway. Her most recent album release, "Always Like New," sees the country singer cover a series of classic and new school Broadway songs alike (via Rolling Stone). She's also an advocate for change and was the first person awarded Country Music Television (CMT)'s Equal Play Award. In this way, she proves that she uses her voice for more than just albums. She credits Dolly Parton for creating pathways such as hers in country music, as the genre has historically been male dominated, but her success at the end of the day is hers and she should be proud of that.
According to IMDb, Nettles hails from Atlanta, Georgia, and her star rose quickly in the mid-to-late '90s. Her voice engaged people rather than just singing at them, and her lyrics were poetic in style and scope. The singer later married her second, current husband in 2011 before giving birth to her first child in 2012, according to The Boot. Over the course of her career, she's even turned to acting. Per IMDb, Nettles has appeared in "The Righteous Gemstones," "Puppy Dog Pals," and "Underground" in scripted roles as well as a slew of appearances as herself.
Now, the singer is continuing to give back to her community — and the nation — as she pushes for pay equality in the U.S.
This is how Nettles is fighting the country music equality gap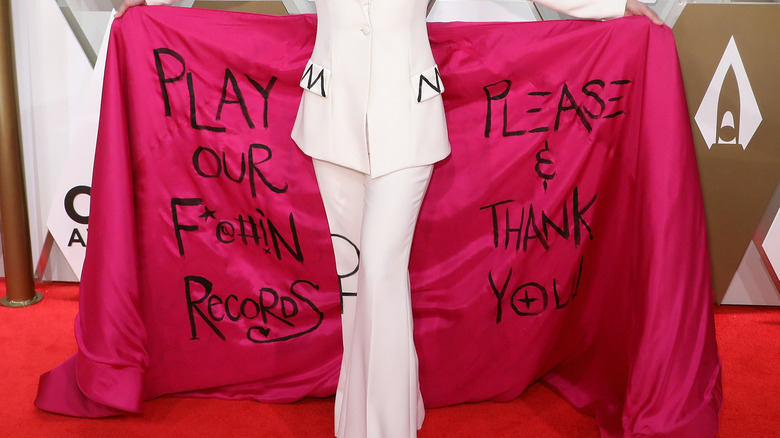 Taylor Hill/Getty Images
Jennifer Nettles has been a pioneer for women in the country music industry, and she's not stopping any time soon. "Women in country music are so severely underrepresented it's actually gross," she's on record saying (via People). She also tells People that her position in country music is an "interesting opportunity," citing that she's much more left-leaning politically — including supporting Black Lives Matter and the LGBTQ+ community — while the genre itself remains rather conservative politically. "So I'm in an interesting position to be able to speak my heart, speak my truths and rock the boat when necessary," she explained.
Rocking the boat, for Nettles, means calling out institutions when necessary. The CMAs have been, on the outside at least, celebrating women musicians in the genre, but Nettles calls out their inherent hypocrisy because, at large, women country artists aren't played on the radio or given the same support as their male counterparts. She cites one example as Kacey Musgraves, who "should be on the radio but isn't" (via People).
She's also not afraid to make a bold statement with her fashion. At the 2019 CMAs, Nettles sported a chic white pantsuit but with a twist: a cape that, when spread outward, read "Play Our F****** Records" on one side and "Please & Thank You" on the other. Not only did the second side call out how polite women are told they need to be, but her intentional censoring of the curse word allowed more publications to run her image, spreading her message further.
This is how fans can support women in country music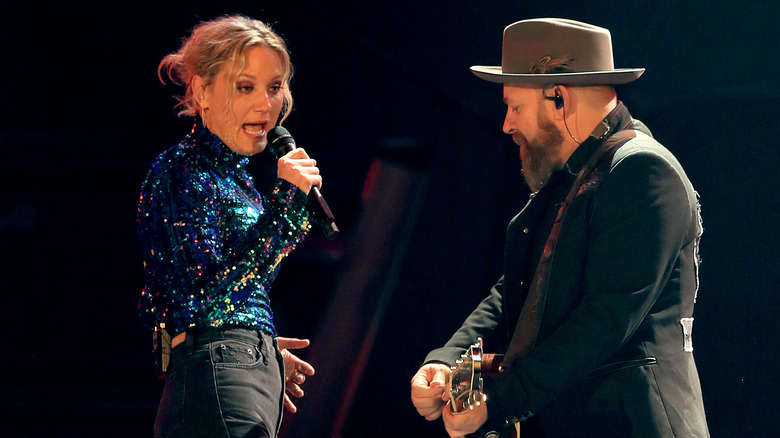 Carmen Mandato/Getty Images
Jennifer Nettles is only just beginning her campaign in support of women in the country genre. "When women aren't played as much as their male counterparts on country radio, it is disheartening at best," she explained, before continuing that it's not only bad for current artists but also younger artists and generations who need to see women in the genre, women in the spotlight. They need to have role models and they need to have women to look up to. "We then miss out on the opportunity to share our story and our very unique and rich and beautiful perspectives on the world as women. So then all [people] hear on radio is men, and one or two women," she continued (via People).
However, with the advent of streaming, more power falls into the hands of consumers. Supporting women means streaming their music and letting not only them know that you love it but also the algorithms. Algorithms are manmade and can thus have their own implicit biases. The only way to promote women is to stream them, add them to playlists, share with friends, and let everyone know that women are the future and that you will be supporting them.
Ultimately, Nettles has one hope for the future of country music: "I hope that not only will the women that we have currently in the music industry be successful, but that those doors will be opened in such a way that we can have even more of them"