How Barbie Ferreira Changed Her Makeup After Working On Euphoria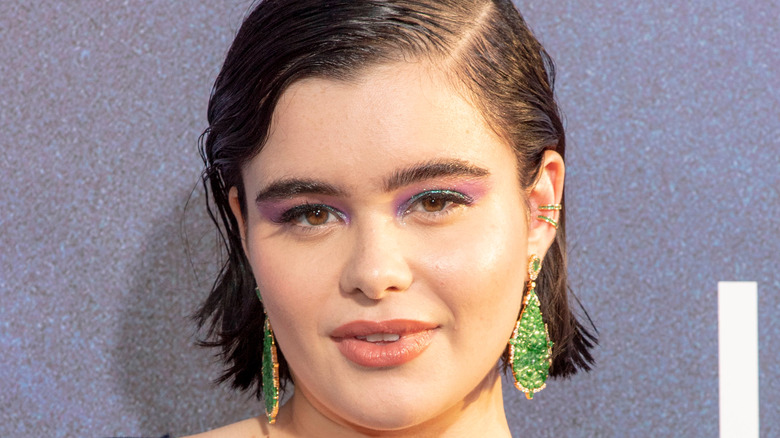 Shutterstock
Rising star Barbie Ferreira is one of the coolest girls in Hollywood. The start began her career as an Instagram model and quickly began booking campaigns for top fashion brands like American Apparel and Aerie (via W Magazine). Since signing with Wilhelmina, Ferreira has transitioned toward her true dream of working as an actress. After booking a few shorts and a two-episode arc on a television series, the influencer landed her dream role on the set of HBO's "Euphoria" (via IMDb).
Ferreira plays Kat Hernandez, a shy teenager who uses fashion and makeup to connect to her sexuality and transform into her most confident and powerful self. Out of all of the main members of the "Euphoria" cast, Ferreira's character utilizes the power or makeup the most noticeably. While portraying Kat, Ferreira was able to experiment with makeup herself and reconnect to her passion for the art form (via Byrdie).
Barbie Ferreira rediscovered a lost passion on the Euphoira set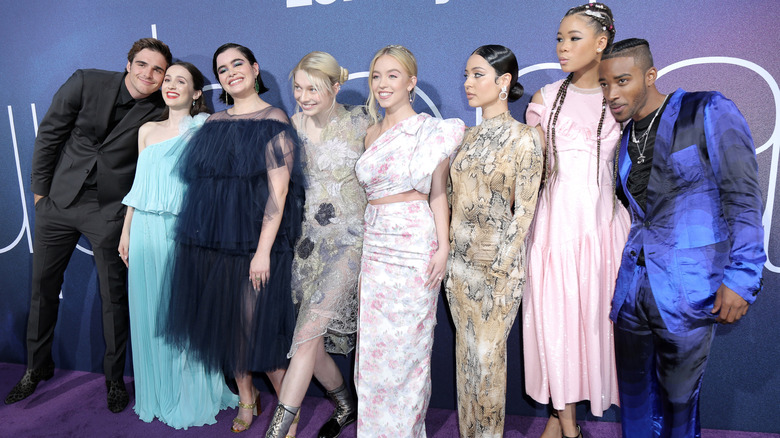 Shutterstock
In an interview with Byrdie, Barbie Ferreira revealed how working on the HBO series "Euphoria" impacted the way she does her makeup. The New York native shared that working on the drama inspired her to get more creative with her routine. She explained, "Yeah after shooting Euphoria,' I started doing colorful looks again, even when I wasn't shooting. I got to kind of explore the way I did when I was younger when I would wear all these extreme looks to school." The star added that working as a model dulled her love for makeup but "Euphoria" reignited it and pushed her to have fun with the medium.
Ferreira explained, "My favorite thing to do when I want a splash of 'Euphoria' but keeping it more natural is, well, first I do a little bit of Becca Light Shifter under my eye, because I'm not really big on cakey concealer every day, just something that's really bright and juicy and that just pops." She also noted that she likes to just use a bit of undereye-primer to keep her under-eyes from creasing and mascara for the base. To complete her "Euphoria" inspired look she adds a pop of color—such as a hot pink or blue— to her inner corners. This look is frequently spotlighted on the star's Instagram account, along with many other "Euphoria" inspired creations.