The Truth About Meg Ryan And Tom Hanks' Relationship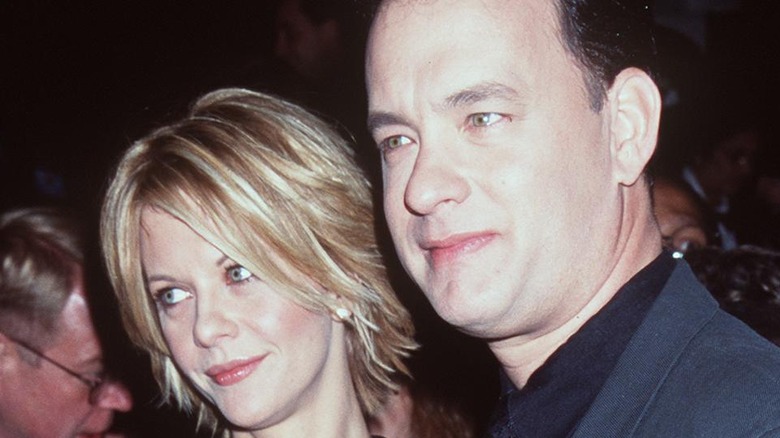 Robin Platzer/twin Images/Getty Images
If there was a contest between the best on-screen couples, we're almost positive Meg Ryan and Tom Hanks would come out on top. Sure, Drew Barrymore and Adam Sandler offer some steep competition, as do Emma Stone and Ryan Gosling and Julia Roberts and Richard Gere. Each of these iconic duos have portrayed romantic partners in multiple films due to their undeniable on-screen connection and ability to pull at our heartstrings no matter the plot. But when it comes to overall chemistry, Ryan and Hanks take home the trophy every time. 
That's largely because the two have cultivated a decades-long friendship off set (via The Things). Even when they weren't working on one of their four films together — "Joe Versus The Volcano," "Sleepless in Seattle," "You've Got Mail," and "Ithaca" — their witty banter and undeniable bond continued. Here's the truth about all that goes on between Meg Ryan and Tom Hanks behind the scenes.
Meg Ryan and Tom Hanks never stop raving about each other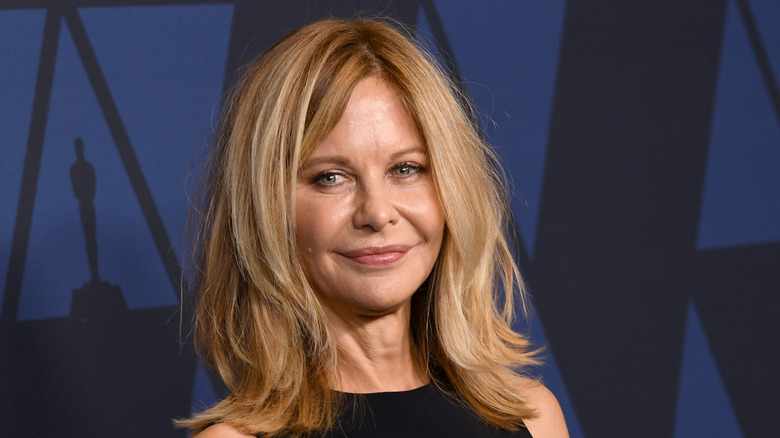 Kevin Winter/Getty Images
According to Meg Ryan, working with Tom Hanks is like second nature. On the 25th anniversary of their classic rom-com "Sleepless in Seattle," she told the film's producer, Gary Foster, "He's just so easy. He listens; he roots for other people" (via Today). She also praised the fact that Hanks isn't down with any on-set drama. "We're just really there to have fun," she told Foster. "This is supposed to be a creative experience and there's no reason to get heavy."
Ryan's counterpart shares similar feelings about their ongoing collaboration. During the press tour for the 1998 flick "You've Got Mail," Hanks said it's like they never stopped working together. "With Meg, this is the third movie I've made with her and we pick up where we left off," he told an interviewer (via Heavy). "It was not like work."
Last but not least, Ryan famously gave the speech to honor her dear friend when he won the 30th AFI Life Achievement Award in 2002, per Heavy. "I think that Tom informs all the other Toms," she told the crowd. "Tom the movie lover; Tom the movie-doer; the movie lover; Tom the baseball cap-wearing nibbler of little corn-on-the-cob thingies; Tom the man who appreciates these awards, but certainly doesn't need them because his life is enough, the guy who finds what is noble and what is fine and what is simple and finds the extraordinary in what is ordinary." We wonder if any screenwriters in the room scribbled down those perfect rom-com lines to use in a future film.
Have Meg Ryan and Tom Hanks ever taken their love off screen?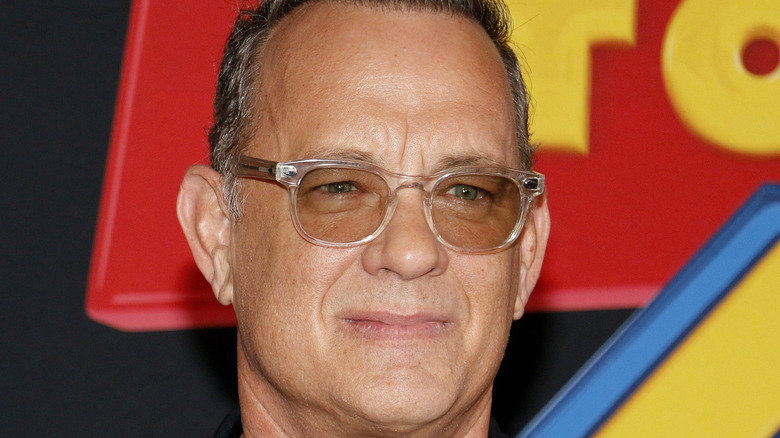 Shutterstock
Let's address the question we've all had for years, because, let's face it: When you watch one of Meg Ryan and Tom Hanks' four movies together, you can't help but wonder if at least some of that chemistry is real.
Well, sorry to disappoint, but the pair have never dated in real life. By the time they joined up to make their first movie together, Tom had been happily married to his second wife, fellow actor Rita Wilson, for two years, per Ranker. That same year, they welcomed their son Chet into the family, and five years later they had Truman Theodore. The happy couple is still going strong.
As far as Ryan's love life is concerned, she married Dennis Quaid back in 1991. Although the Hollywood couple split up 10 years later, they were together during most of Ryan's shared ventures with Hanks. It goes to show just how talented and close these two actors are — they certainly had us fooled!