How Henry Cavill Really Feels About Ben Affleck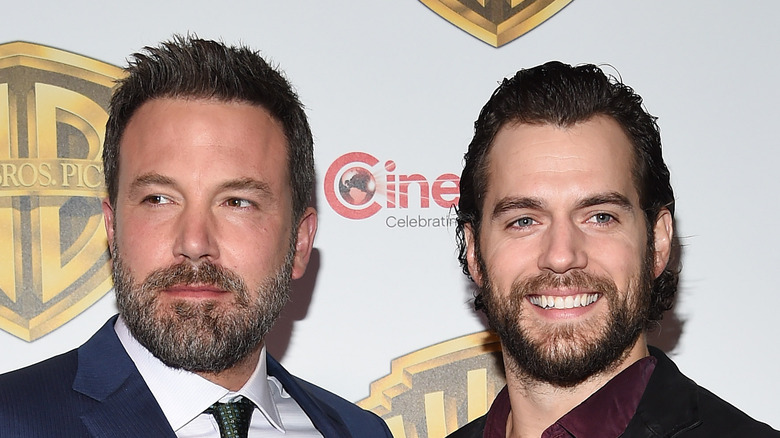 Shutterstock
The infamous "Martha moment" in "Batman v Superman: Dawn of Justice" was a bizarre decision in a deadly serious comic-book movie filled with them. As Screen Rant notes, the scene finds titular superheroes Batman (played by Ben Affleck) and Superman (played by Henry Cavill), who have been spectacularly coming to blows for the preceding two hours, finding common ground, somewhat implausibly, after discovering both of their mothers are named Martha. Neither came out of it well. 
Both Affleck and Cavill have since parted ways with the DC Extended Universe (via Screen Rant), leaving the "Martha moment" far behind as they strive for pastures new. However, although their most famous characters spent much of their time onscreen fighting before finally, reluctantly teaming up in "Justice League," offscreen Cavill and Affleck are good buddies. They might not be doing the convention circuit together any time soon, but there's a mutual respect level there that's hard to deny.
The Superman star grew to love his comic-book colleague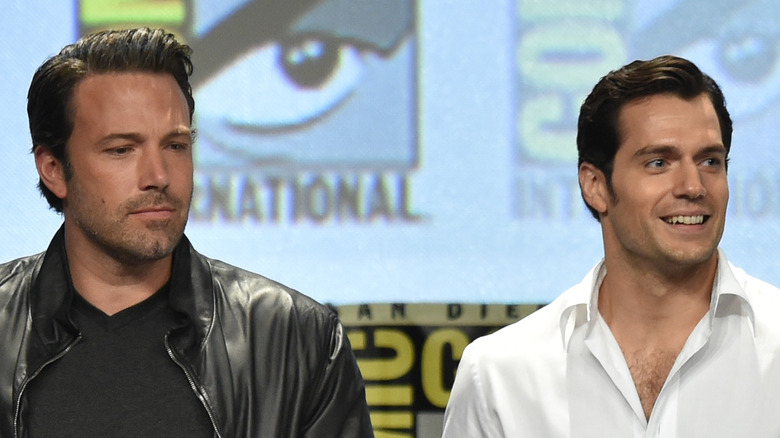 Kevin Winter/Getty Images
Although they're both huge stars, in every sense of the word, Henry Cavill admitted during an interview with Healthy For Men magazine that he was intimidated about acting alongside Ben Affleck. The "Man of Steel" star revealed, "I thought I was in good shape going into that film. Then I met Ben Affleck. What struck me first was how funny he was, but man was he ripped as well," (via CBM). Cavill went on to elaborate, "It gave me the desire to push it a bit more, because Ben is really built. The guy is huge. I'm puny by comparison. He is much bigger than I expected, this huge presence and vast physicality. I had to step it up. When you see this mountain of a man walking around set, you think, 'I've got to get to the gym ... yesterday.'" 
However, when it came time to actually work together, Cavill realized he and Affleck were going to butt heads, but for a different reason. As ET notes, during an appearance on "Jimmy Kimmel Live," the former Superman joked about having a "genuine dislike" for his co-star before warming up and having a good time making videos together. Affleck, meanwhile, shared on social media that the duo was involved in a prank war on set, with the two men forcing their applicable superheroes on each other at every turn. Thankfully, it was all done with love and bonded the two actors forever.