The Truth About Zac Efron And Michelle Rodriguez's Relationship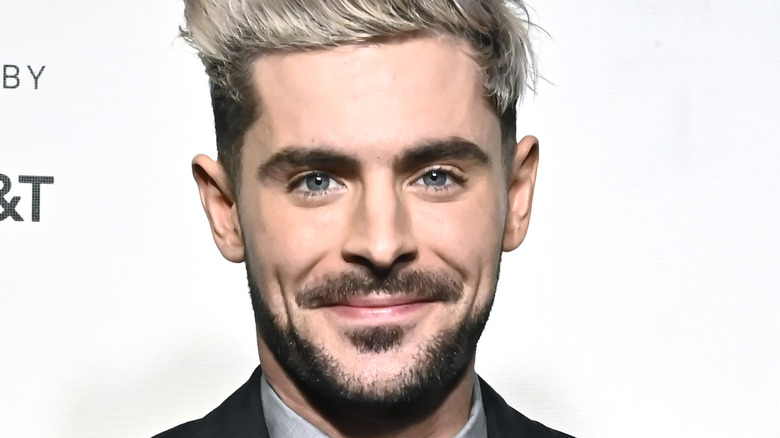 Astrid Stawiarz/Getty Images
Some celebrity pairings make perfect sense and others leave us scratching our heads. Take Zac Efron and Michelle Rodriguez, for example. Although they're both actors, Efron broke out first in the "High School Musical" series before repositioning himself as a comedic heavyweight in the likes of "Neighbors," and a serious actor as serial killer Ted Bundy in "Extremely Wicked, Shockingly Evil and Vile" (via IMDb). Rodriguez, meanwhile, is most well-known for playing Letty in the unstoppable "Fast and Furious" franchise (via IMDb) and other badass roles like "Girlfight," "S.W.A.T.," and "Blue Crush."
Both parties are clearly fans of working out, which may be what initially brought them together despite a 10-year age gap. When the two stars were first linked, nobody could really make sense of it, and the fledgling couple calling it quits just a couple months later seemed to make even less sense, according E! News at least. 
How did Efron and Rodriguez cross paths in the first place? And was what initially brought them together similar to what ultimately drove them apart, or was this relationship simply a case of summer lovin' gone bad? Fans have so many questions and we might have a few answers!
Zac and Michelle were on totally different wavelengths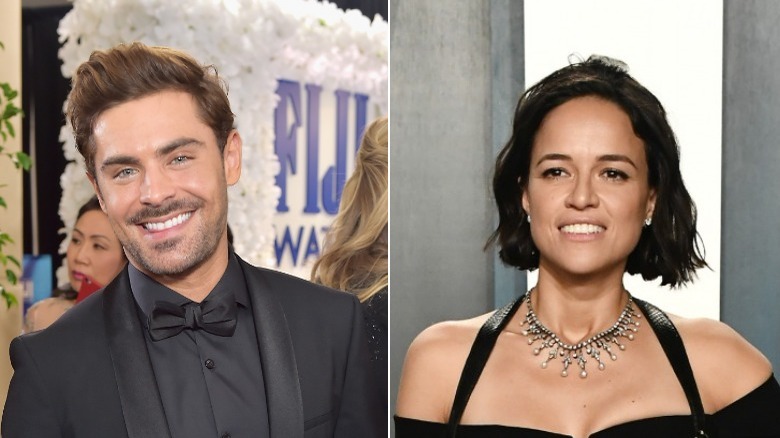 Stefanie Keenan, Frazer Harrison/Getty Images
In July 2014, the Daily Mail snapped Zac Efron and Michelle Rodriguez smooching on a yacht in Sardinia, Italy, shockingly revealing the then-26-year-old Efron and 35-year-old Rodriguez were something of an item. According to Refinery 29, the unlikely couple was set up by mutual friend Gianluca Vacchi, an Italian entrepreneur, whom the "Fast and Furious" star has known since at least 2011. Apparently Vacchi is a total fitness lover, hinting he bonded with both stars over their mutual love of getting those #GAINZ. 
Just a couple weeks after their romantic vacation, Efron was spotted leaving Rodriguez's home the morning after a "wild night out," as Us Weekly reported, with a source claiming they had "great chemistry." However, just a month later, it was all over. 
An insider advised Us Weekly that the couple had a massive blowout while vacationing in Ibiza. A second source noted, "Michelle is going to do her own thing. Zac knew this about her when he got with her." They cryptically added, "He's very into her though, and perhaps more than she's into him." Admitting Efron was hoping for a reconciliation, the source added, "Zac still wants to be with her." 
However, another insider assured People it was a mutual decision. Yet another source subsequently told Hollywood Life the couple split because the "High School Musical" alum wanted something more serious than Rodriguez could give him. This idea was seemingly confirmed when the "Fast and Furious" star admitted to Interview magazine, "I couldn't last more than six months with somebody."