Is Selena Gomez In A Relationship With This Famous Film Producer?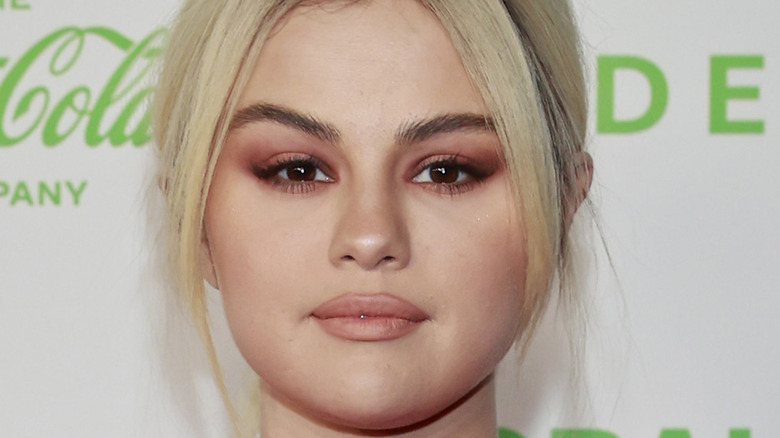 Emma Mcintyre/Getty Images
Selena Gomez has endured a difficult road to finding self, as well as romantic, love. In a recent interview with Vogue Australia, the actress and singer admitted that she got the title of her 2020 album, "Rare," tattooed on her neck as a reminder of how special she really is. Gomez also admitted, "I think most of my experiences in relationships have been cursed. I've been way too young to be exposed to certain things when I was in relationships." The pop star, who's evidently mature beyond her years, added, "I guess I needed to find what was that word for me, because I felt so less than in past relationships, and never really felt equal."
Likewise, in a joint interview with her mother for The Newsette, via Elle, Gomez acknowledged how grateful she was for her previous tumultuous relationships, pointing to hit single "Lose You to Love Me," which is widely believed to be about fellow pop star Justin Bieber and opining, "I remember I smiled and I was like, 'That's why it's worth it. All of these years of confusion and being in love, and all of this stuff ... and it was finally a clean slate.' And it wasn't even because everyone liked it; it was just a realization of why I went through everything I went through." Happily, the "Rare" hit-maker may now have found love again with someone new. 
Selena Gomez and Andrea Iervolino have been close for years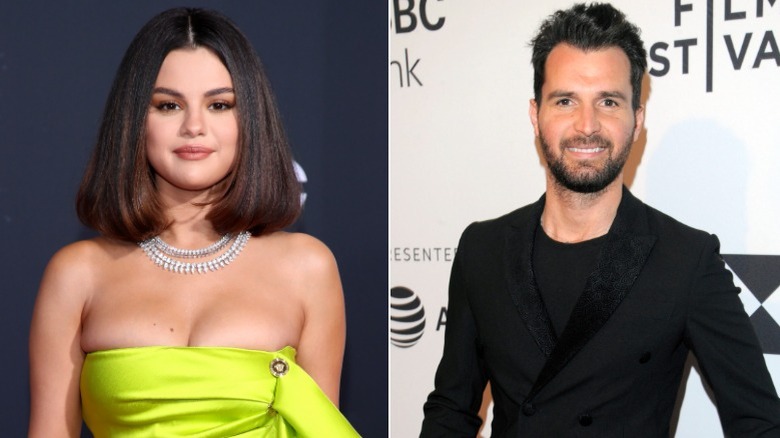 Rich Fury/Getty Images, Shutterstock
The Daily Mail reported that Selena Gomez spent the Fourth of July weekend lounging on a boat with a group of close friends and Italian-Canadian producer Andrea Iervolino. The duo worked together on the 2016 movie "In Dubious Battle," which is just one of the prolific producer's 70 IMDb credits, at the time of writing. However, they were spotted hanging out a few years later, in 2019, during Gomez's birthday trip to Italy, suggesting the two were more than friends. Iervolino is slightly older than Gomez at 33, while she's turning 29 later this month, but is just as successful career-wise even if he's not nearly as well known. The producer is the first man the pop star has been linked to since her devastating breakup with Justin Bieber in 2018. Bieber has since gone on to marry model Hailey Baldwin.
The rumored couple relaxed on a massive yacht in Los Angeles, with Gomez looking casual in a printed jacket, sunglasses, and little if any makeup. She later switched it up in the same La'Mariette bathing suit that she was praised for posing (in un-retouched photos, we might addd) shared to Instagram earlier this week. "What I love about this brand is that it celebrates women who love their bodies unconditionally giving themselves the grace they deserve," the actress enthused alongside a selection of gorgeous shots. Clearly, it's love all round for Gomez.