Paris Hilton Breaks Her Silence On Britney Spears' Conservatorship Testimony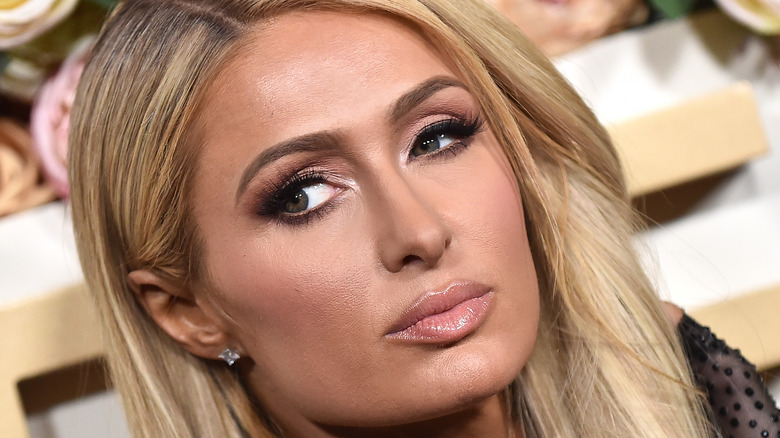 Shutterstock
Unless you've been living under a rock lately, you've definitely heard about Britney Spears' ongoing battle to end her conservatorship, which she's been under for the past 13 years. On June 23, the "... Baby One More Time" singer appeared in court to give a rare testimony about her personal views on her conservatorship, and some of the things she spoke about — like the fact that she was forced to keep her IUD in so that she can't have more babies (via The New York Times) — were truly heartbreaking.
Spears also mentioned her longtime friend, Paris Hilton — who bravely detailed the "physical, emotional, and verbal" abuse she experienced while at boarding schools when she was a teenager in her 2020 documentary, "This is Paris" (via BuzzFeed News) — during her testimony, and the comments she made about Hilton shocked social media users everywhere. "The Paris Hilton story on what they did to her at that school. I didn't believe any of that either — I'm sorry. I'm an outsider," Spears said (via People), adding, "And maybe I'm wrong, and that's why I didn't want to say any of this to anybody to the public. People would make fun of me or laugh at me and say, 'She's lying, she's got everything, she's Britney Spears.'"
Paris Hilton addressed Britney Spears' comments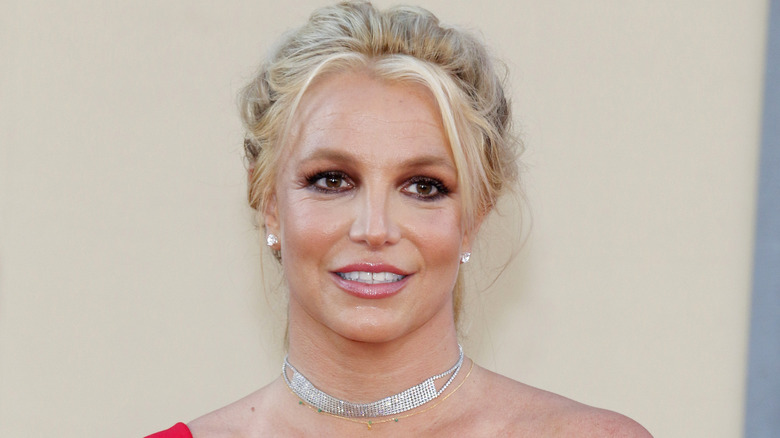 Shutterstock
While many people thought Britney Spears may have been throwing shade at Paris Hilton for her comments about "not believing" what she had gone through as a teenager, Hilton kindly set the record straight during an episode of her podcast, "This is Paris," which featured guest stars Gigi Gorgeous and Nats Getty.
"I know that she didn't mean it in that way. She meant when she saw it, she couldn't even believe it," Hilton explained (via BuzzFeed News). "What she said was, when people hear that, they're like, 'Oh, it's Britney Spears, it's Paris Hilton. They have these perfect lives. Who is gonna believe — if I didn't even believe Paris, who's gonna believe me?' That's when she first watched it."
"I think it was just a misunderstanding on the media's part," Hilton continued. "A lot of people reached out, in the survivor community, and they were upset. And I explained, 'No, she did not mean it in that way. She was just using it as an example.'"
Paris Hilton said Britney Spears' testimony was hard to listen to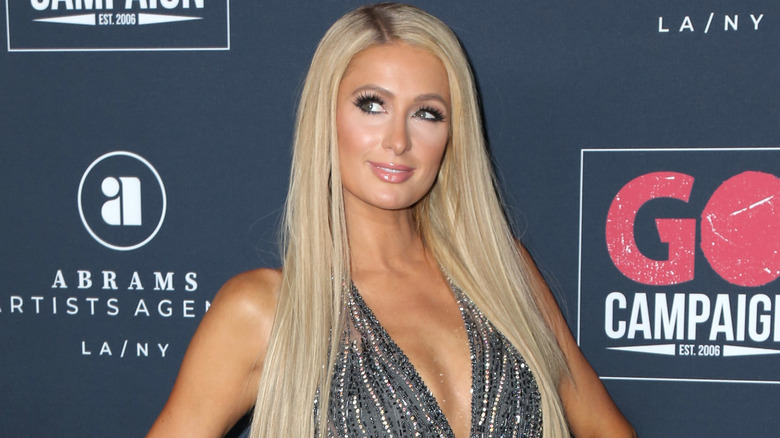 Shutterstock
Paris Hilton went on to say that listening to Britney Spears' testimony was especially difficult, not only because of the things the socialite had been through herself, but because Spears is a close friend and she's always advocated for her to be free of her conservatorship. "I knew she was being controlled, but that just broke my heart," Hilton admitted (via BuzzFeed News). "Dealing with it as a teenager was hard, but I can't imagine still, as an adult, after working your entire life — she's built a huge empire, she's a legend, she's an icon, she's a mother, she's amazing — and she has these people controlling her money, her life. It's so not fair. But I'm so proud of her for speaking up and using her voice."
Social media users rallied behind Hilton and Spears, with one Twitter user writing, "@ParisHilton I don't know you, I may never meet you but I want you to know how loved and adored you are and thank you for all you do and say for @britneyspears," and another tweeting, "Paris Hilton's doing so much for Britney, I love their friendship. I hope they'll reunite once everything's over. Britney needs her friends."