Take Style Inspiration From These Fashionable Sagittarius Celebrities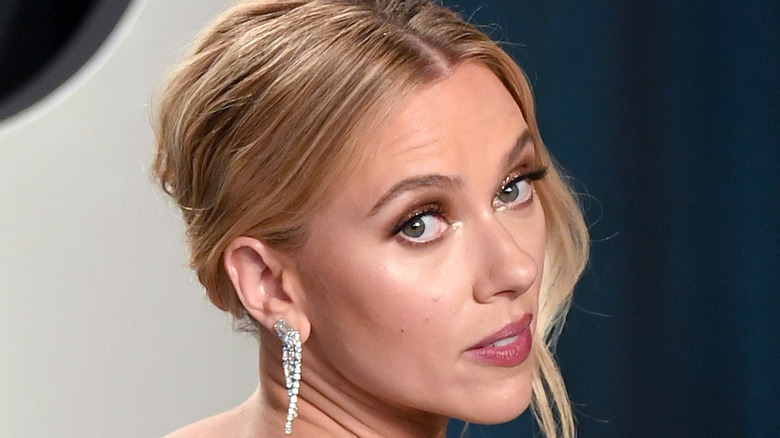 Karwai Tang/Getty Images
If your birthday falls between November 22 and December 21, you're a Sagittarius (although we're betting you already knew that). People with this star sign — which is symbolized by the archer — tend to err on the side of optimism and honesty, and they attract friends and lovers like magnets. As Allure puts it, "Sagittarius launches its many pursuits like blazing arrows, chasing after geographical, intellectual, and spiritual adventures. Fueled by wanderlust, these archers can be found traversing all corners of the world on thrill-seeking expeditions."
Due to the undeniable urge to go where the wind takes them, our Sagittarius friends opt for comfortable and versatile attire, per College Fashion. Think boyfriend jeans, boho blouses, and a satchel big enough to carry everything they may need for the adventure ahead. However, they also have a penchant for experimentation, especially when it comes to style. No matter where they go, Sags keep an eye out for one-of-a-kind pieces to add to their comfy but eclectic wardrobe. Here are a few of the most fashion-forward archer celebrities that fully embody their star sign in the way they dress.
When it comes to clothes, these Sag celebs go for versatility and singularity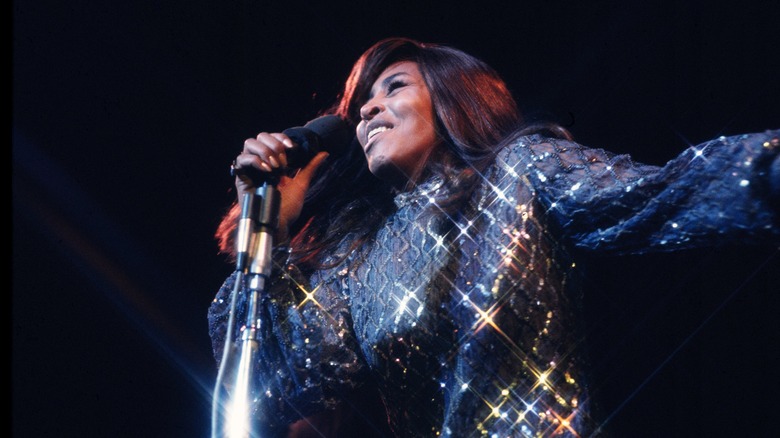 Walter Iooss Jr/Getty Images
According to Star Sign Style, the most fashionable Sagittarius celebs include Scarlett Johansson, Britney Spears, Tina Turner, Taylor Swift, Miley Cyrus, and Nicki Minaj. Let's start from the beginning, shall we?
Scarlett Johansson's style is just as versatile as her acting. Her signature street style involves high waisted jeans and comfy tops, but she sometimes brings this look in front of the camera too. For Venice Film Festival's photo call for "Marriage Story," for example, the actress wore a striped crop top and high waisted flowy pants with a matching belt (via Elle). Her red carpet looks, on the other hand, include bold and unique pieces — and she seems to have a thing for feathers (think her pink Monique Lhuillier Golden Globes after party dress or her iconic Atelier Versace gown).
Per her Instagram, Britney Spears' wardrobe seems to be limited to bikinis and itty bitty workout combos these days. She's also always been about sexy cutouts, sequins, and everything pink. As for the "Queen of Rock 'n' Roll" (Tina Turner) fringe dresses, over-the-top and edgy ensembles, and shag wigs all served as onstage staples, per Buzzfeed. Remember that 1977 angel-wing outfit that effectively symbolized the transformation of her persona? ICONIC.
What do the wardrobes of Taylor Swift, Miley Cyrus, and Nicki Minaj all have in common?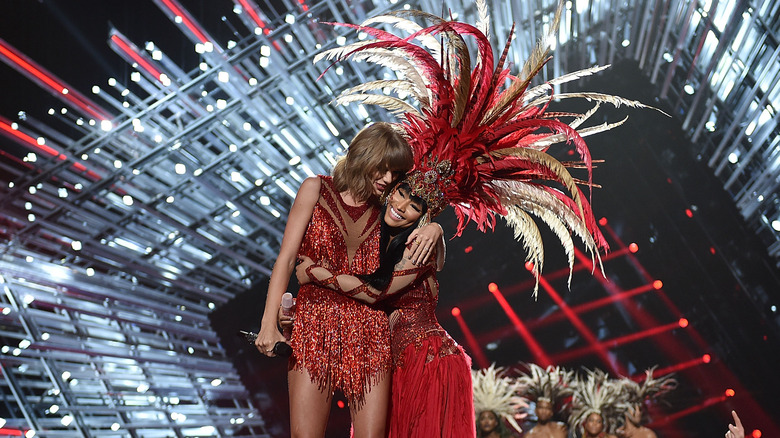 John Shearer/Getty Images
You might think the rest of our beloved celebrity Sags have nothing in common aesthetically. But Taylor Swift, Miley Cyrus, and Nicki Minaj all sport comfy outfits on low-key days (can you say "Cardigan"?) yet hold nothing back when dressing for big events. They all seem to fancy the sassy and sometimes-sparkly bodysuit plus heels look for concerts, and you never really know what they'll show up in on the red carpet — especially the ever-evolving Cyrus, who's latest look certainly turned heads. But Minaj wins the trophy for "one of a kind" pieces, as her closet is chock full of them. Even during quarantine, she rocked eccentric outfits like a bodysuit in the print of a nearly naked woman complete with a cylindrical Louis Vuitton purse and leather heels (via Instagram). Only Minaj could pull off that look.
If you're a Sagittarius yourself, let these daring and genuine archers inspire your sense of style. It all comes down to keeping it simple most of the time and splashing out on all the occasions that matter. Go big or go home, right?