The Truth About The RuPaul's Drag Race Feud Between Bianca Del Rio And Valentina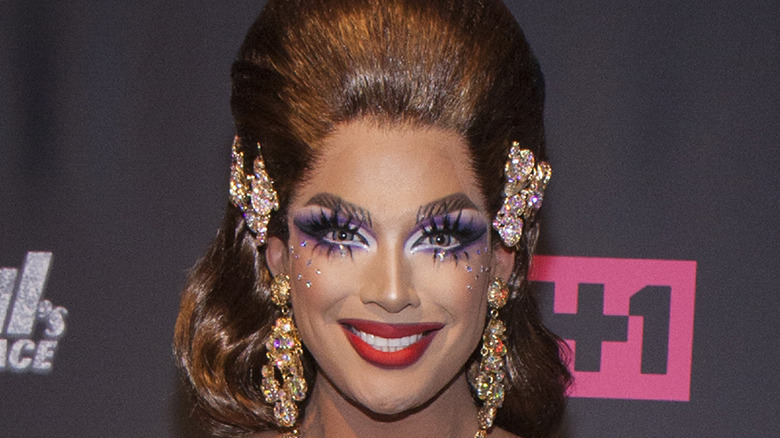 Santiago Felipe/Getty Images
From its drama, to its comedy, to its heartfelt moments, each season of "RuPaul's Drag Race" fills your heart with plenty of emotions. Sometimes this comes from heartbreaking eliminations – and sometimes this comes from jaw-dropping feuds between contestants.
One fascinating feud from the show featured Season 6 winner Bianca Del Rio fighting with Season 9 contestant Valentina. Bianca had one of the most stunning transformations to come from the show and, having already won, has said that she won't ever return to the series. Valentina, on the other hand, who also appeared on "All Stars" Season 4, experienced some wild drama on the show, most notably at Season 9's reunion. And who knows? Maybe Valentina will return in a future "All Stars" season.
But what brought these two queens into a feud when they weren't even on the show at the same time? As it turns out, the issue dates back to 2017 and is rooted in a charity gig that Valentina did in Nashville, Tennessee. According to Gay Times, Valentina acted like quite the diva during the gig. She was upset that her dressing room didn't have champagne and red M&Ms, she wanted to go to myriad restaurants and make her driver pay for them, and she cut off her fans' meet and greets. This isn't typical drag queen behavior, per Gay Times, and it rubbed a lot of people, including other "Drag Race" alumni, the wrong way.
This is what Bianca Del Rio had to say about Valentina's actions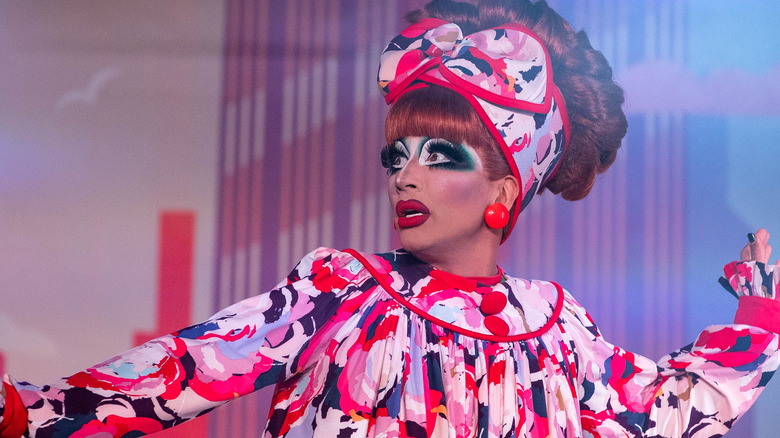 Emma Mcintyre/Getty Images
Valentina's actions came to light after drag queen Aurora Sexton began speaking about them, according to Instinct magazine. However, Sexton never said which queen was responsible for the behavior, so Season 8's Naysha Lopez posted that the culprit was Valentina. In her post, she explained, "I wish you would just say so, though, because not all Ru Girls, as some would put it, are like that and not all national title holders act in such a manner." Lopez wanted everyone to know that not all "Drag Race" contestants act this way, and once she spoke out, other former contestants chimed in, including Kim Chi, Raja, Chad Michaels, Manila Luzon, India Ferrah, and more (via Gay Times).
Hearing about this, Bianca Del Rio, who was performing at the same venue, gave an impassioned monologue about how this behavior was unacceptable (via Instinct Magazine). Bianca Del Rio is a no-nonsense kind of queen who will call everything as she sees it. Valentina's actions, to her, were inexcusable, especially because this was a charity event. 
Valentina later appeared on the show "Hey Qween" where she addressed the issue. "Everybody wanted to snatch my wig off, throw it off and see if I would cry or if I would stand there and pose," she said (via Gay Times). "Because I'm such a private person, it exposed this façade and this character of who I could really be." She also admitted to being "probably very short of words, not the sweetheart, not acting like Miss Congeniality," because she was so exhausted from flying all over the country for events.