Chad Michael Murray Makes A Surprising Confession About His Gilmore Girls Character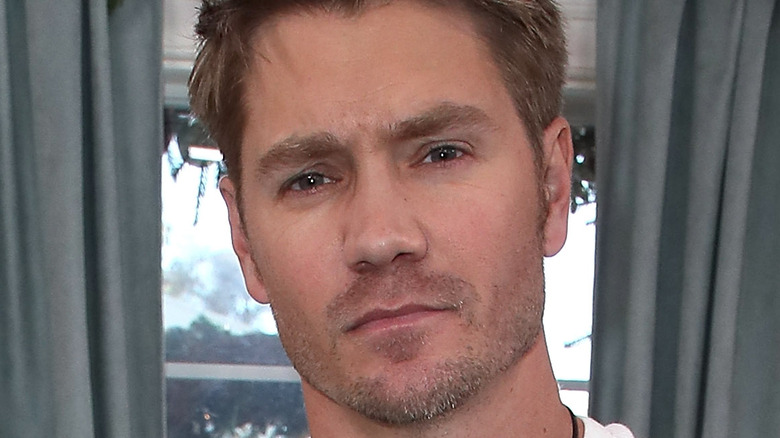 David Livingston/Getty Images
Chad Michael Murray may be best remembered for playing the role of Lucas Scott on "One Tree Hill," but before he portrayed the high school basketball star he appeared on another popular series, "Gilmore Girls." Murray was cast in the role of Tristan Dugray, a classmate of the lead character Rory Gilmore (Alexis Bledel), per Bustle. Tristan was known to fans as a rich and arrogant character who often gave Rory a hard time. Although the two characters never had a real relationship they did share chemistry and even a kiss during the early seasons of the beloved series. However, Rory's attention later moved on to characters such as Dean (Jared Padalecki) and Jess (Milo Ventimiglia).
Although Murray's role on the show was cut short after he landed roles on "Dawson's Creek" and later "One Tree Hill," the actor carried a love for the character of Tristan and the times he had on the "Gilmore Girls" set. InStyle reports that the actor made some great friends with Padalecki and Ventimiglia while working on the show, which he's grateful for today. "Seeing those guys really brings back old memories, and it brings up a time when we were young and just looking to see what the future would hold. So that's very, very, very cool," Murray admitted. 
Now, the actor is opening up about the role again, and making a surprising confession about the character of Tristan.
Murray says fans love the character of Tristan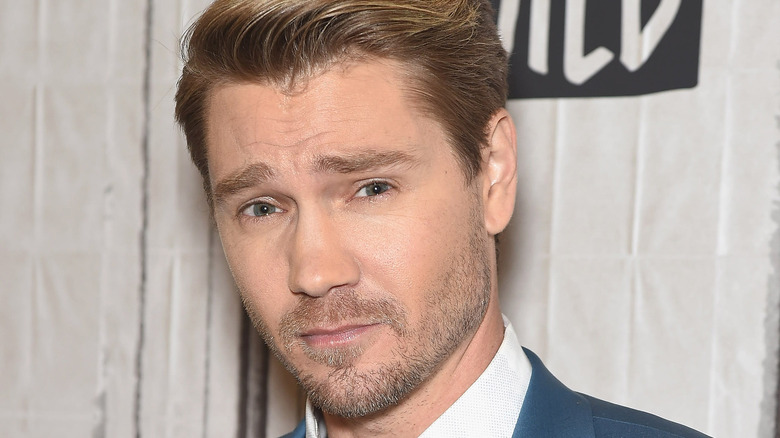 Gary Gershoff/Getty Images
According to Us Weekly, Chad Michael Murray appeared on "The Today Show" this week and opened up about playing the role of Tristan Dugray on "Gilmore Girls" for two seasons. The actor admits that while Tristan was a bit of a jerk, fans never seemed to mind. In fact, they tend to love the supporting character. "One response I always get about Tristan is how much they love him. They really do. I've never had anyone come up to me and say — which you would think I would receive all the time — no one has ever come up to me and said, 'Tristan was a jerk. Why did you call her Mary?' Never happened?" Murray confessed.
Murray also went on to reveal that "Gilmore Girls" fans can really relate to at least one of the characters that littered the streets of Stars Hollow over the years. "There's so many characters that we can all identify with, right? And at the center of the entire show is heart. There's heart," he added. "And at the end of the day, I think we're all looking for love. Whether you're Luke, or Lorelai, or Rory, or Jess, or Dean, or Paris, or Tristan. We're all just kind of going through this big life. Trying to find our way. And that's what storytelling is, right?" Murray stated. 
Looking back now, it seems like it's fun for both Murray and the fans to relive his run on the hit show.