The Gen Z-Inspired Hair That's On Trend For Summer 2021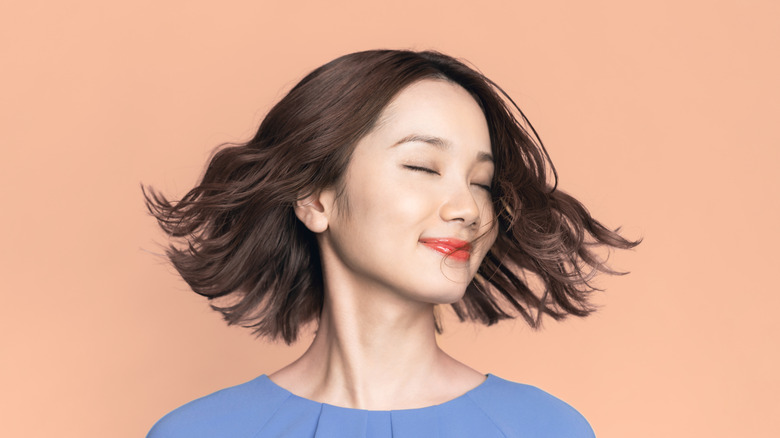 Shutterstock
As national covid restrictions start to ease up, hot girl summer is fully upon us. And with the summer of freedom, or as The New York Times reported, "The summer the youth own New York," Gen Z is inspiring us all.
Fresh off of quarantine and at-home haircuts, chances are you're looking for a new look entering the second half of 2021. Whether you caved and got curtain bangs thanks to TikTok this past year, or you skipped the cut and let your hair grow out, this new hair trend is perfect for your re-entry onto the social scene.
More than a style change, hair cuts can also be a way to express a larger internal shift or change.
"An external change can be a simple and easy way to signify a transition that is internally more complex and harder to articulate otherwise," therapist Nikki Nachum explained to Allure upon the rise of at-home quarantine cuts. "A new haircut becomes almost like an announcement to both yourself and the outer world that something is changing in your life."  
Thanks to Gen Z, the hottest cut of the summer seems to be a mid-length cut with soft face-framing layers. The perfect transition look, this will surely give you a refreshed and stylish summer look (via Byrdie).
TikTok's curtain bangs at the center of it all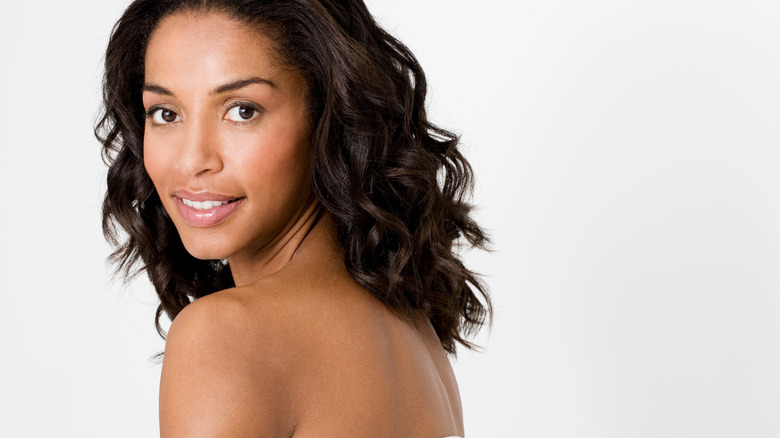 Shutterstock
As our 2020 curtain bangs continue growing out, the mid-length cut is the perfect in between style. Whether you chopped your hair off and are now letting it grow out, or you let your hair grow out and are not quite ready for a massive chop, the mid-length cut is turning a transition cut into a statement look.
"2021 will be about playing with all your layers you've grown from 2020. Plus, bangs look so good with curly and textured hair!" hairstylist Sky Kim of Serge Normant at John Frieda told Byrdie. "It's just such a fun way to express yourself."
The mid-length cut is also perfect for both curly and straight hair. With the added movement from the bangs and your curls, the mid-length cut is the effortlessly put-together look of the season. For an added "oomph," Kim recommends also adding some texturizing spray or mousse to your hair.
Shags are also popular this season, taking the messy-chic look of the face-framing layers in Kim's suggestion throughout your hair. Short or long, curly or straight, this style can be tailored to every hair texture and facial shape to complement your own style.