Gen Z Fashion Trends That Even Millennials Should Try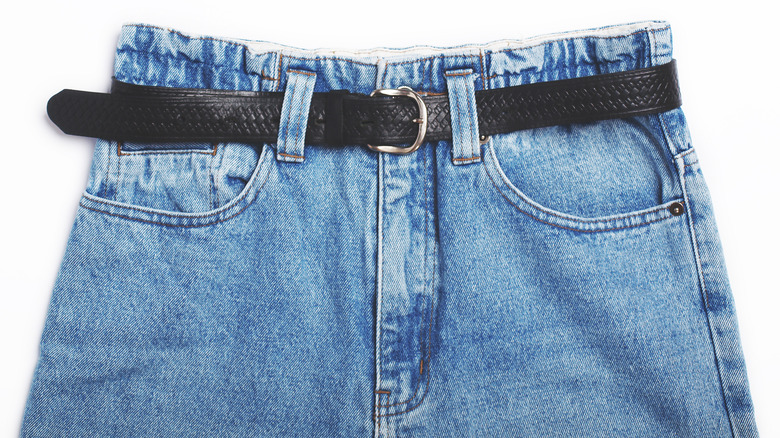 Shutterstock
You may be aware of the fashion war between Gen Z and Millennials. It all started when members of Gen Z called out millennials on TikTok for wearing side parts and skinny jeans. Millennials simply could not fathom why their younger counterparts could say such crazy things about ditching the wildly popular style of jeans in favor of the so-called mom jeans they'd gleefully burned when they finally went out of fashion in the early '00s. Plus, millennials know the sad truth that zoomers did not invent the middle part (via Mashable). Most likely, if you're a millennial or older, you've probably been there and done that at least once over the years.
Fashion wars aside, though, there are some fashion trends made popular by Gen Z that even millennials are sure to enjoy. The New York Post reported that the youngsters are making waves in the fashion world, and you might want to ensure you catch one so that you're not left out of the fun.
Here are some great styles Gen Z made popular again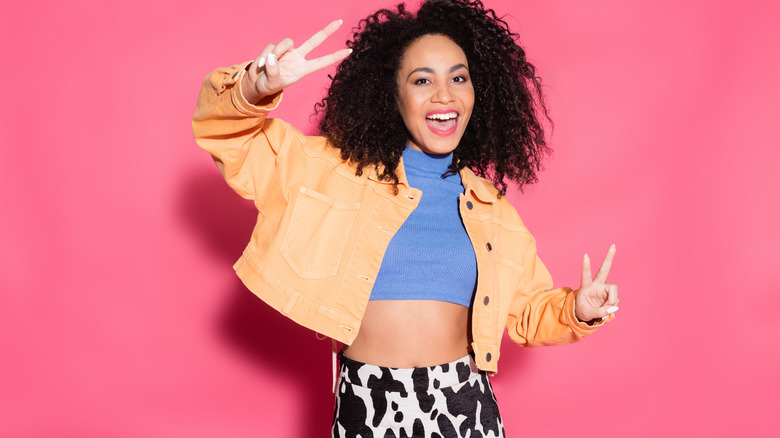 Shutterstock
If you're a millennial or older, chances are some of the things that Gen Z made stylish again are fashions from your youth (via the New York Post). Sure, they don't refer to them as "stylish," choosing instead to call their fashion choices "aesthetic." If you owned a handbag in the 1990s, chances are it was a baguette. The good news about the style returning to fashion is that you won't load it up with everything but the kitchen sink, which could help with your back pain.
You might scream in horror when you see cow print is fashionable anywhere other than Chick-fil-A (via Trend Analytics). However, if you're fashion-forward, perhaps you can include it in limited amounts in your wardrobe — perhaps in your hair. If you adored slip dresses the first time around, now you can pull them out of the back of your closet to enjoy them again.
While ditching your skinny jeans might hurt, there are many stylish options now, including girlfriend, boyfriend, mom, flared, and wide leg. You might just have a few saved from your youth. Even better, this iteration of jean shapes doesn't include super low-rise, so no worries about showing your thong. Finally, if you miss scrunchies and claw hair clips, these '90s staples are back in a huge way. Long live the messy bun.