These Are The '60s Bangs That Are Making A Big Comeback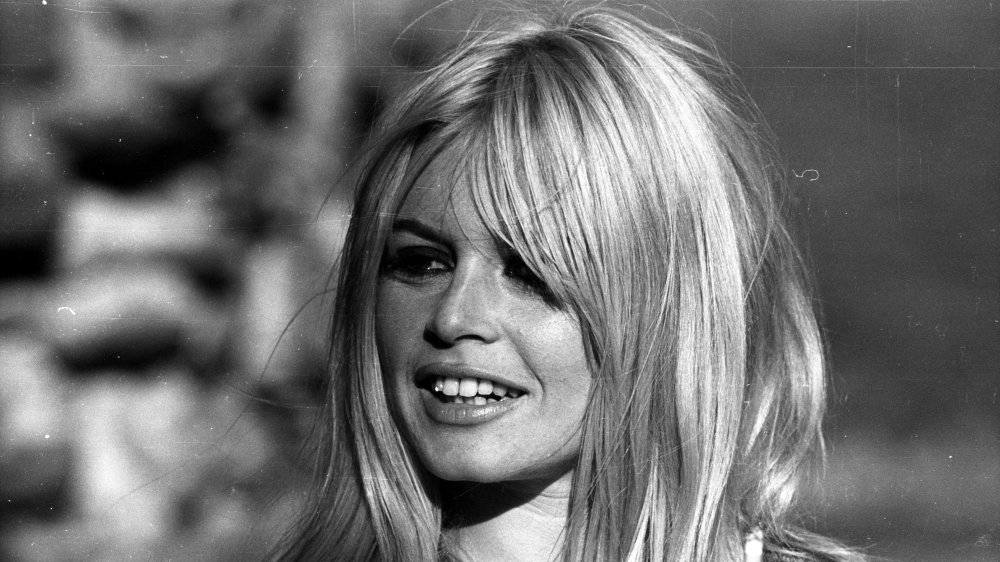 Michael Ochs Archives/Getty Images
There are few hairstyles that encapsulate the '60s quite as well as the ultra wispy curtain bangs. But while these may have exploded in popularity during this era, they're still just as stylish today and it's easy to see why. Aside from their inherent timeless appeal, they serve as the perfect in-between for those who are dying for a change to their regular hairstyle but may be a commitment-phobe in terms of getting a full set of straight-across bangs.
While stars like Selena Gomez, Camila Cabello, Hailey Bieber, and Dakota Johnson have all experimented with the style in the last year or so, curtain bangs have a long history that goes decades back. Most famously, celebrities of the '60s made them iconic, and women like Brigette Bardot, Jean Shrimpton, and The Ronettes can be credited as some of the original faces to usher this trend in. This continued into the '70s, when people like Goldie Hawn adopted the look (via PureWow), and while other trends have taken the spotlight, curtain bangs are beginning to pop up yet again.
How to get '60s bangs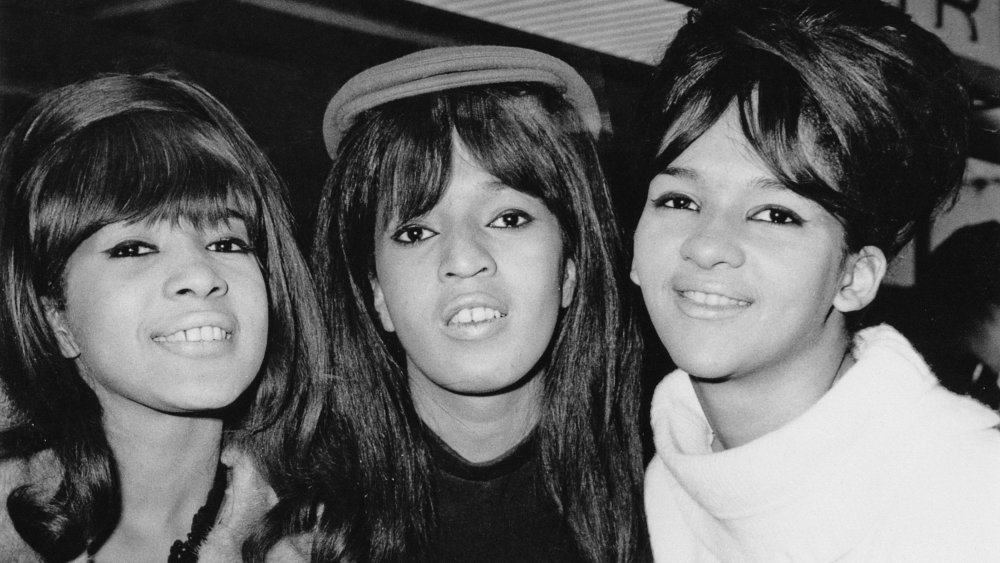 Express/Getty Images
There's no better time than now to try this look out, especially since it's shaping up to be a huge fall trend (via Refinery29). Unless you're a professional, if you want to get it right this shouldn't be attempted as a DIY job. Instead, bring some photos in to your hairstylist of celebs with curtain bangs that you admire. Your stylist will be able to take it from there and take into consideration your face shape, hair type, and other details to ensure you get a look that completely suits you.
It's no secret though that bangs require maintenance, but fear not — because of the curtain style's slightly messier and blended look (as opposed to a blunt cut), upkeep for this type is far easier. They'll also grow out to the sides instead of straight down, you can brush them out of your face if need be. But while you're getting these cut, it's worth asking your hairdresser if she or he can teach you or give you pointers for trimming them yourself to last you between appointments.