Katie Ledecky's Surprising Net Worth Revealed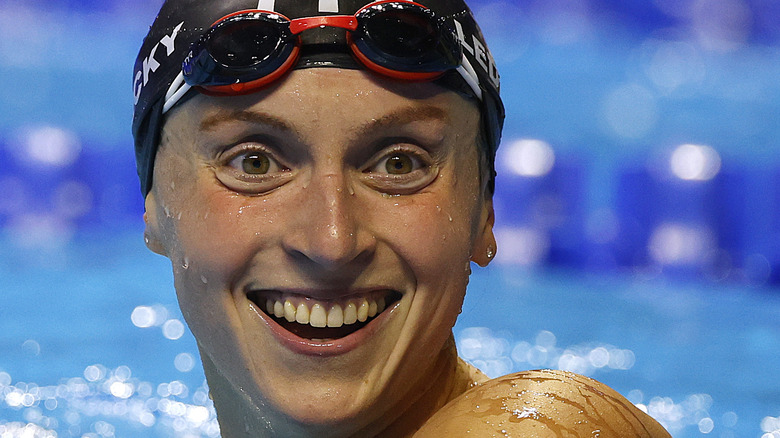 Al Bello/Getty Images
Katie Ledecky is an American Olympic superstar. According to Insider, Ledecky dominated at the 2016 Olympics but chose not to fully go pro afterward. Instead, the swimming star chose to pursue college at Stanford and pass on millions of dollars worth of endorsements from companies. This reportedly was an easy decision for her, as she wants to be able to swim at an amateur level before returning to the Olympics. 
"I've always wanted to swim collegiately and have that experience," Ledecky explained, "I think it is going to be a lot of fun to be on a team with some really great friends and great swimmers and also just go to class with them." 
The Olympian was born in Washington D.C. but raised in Maryland, per SwimSwam, and earned a gold medal at the Olympics before even being able to drive. Her training which led her to this point was completed as Nation's Capital Swim Club, where she worked with top-class swimmers. Still, while Ledecky has turned down endorsements to focus on her personal life in the past, she still has an amazing net worth for her age — and may have changed her mind on endorsements.
This is how many millions Katie Ledecky has made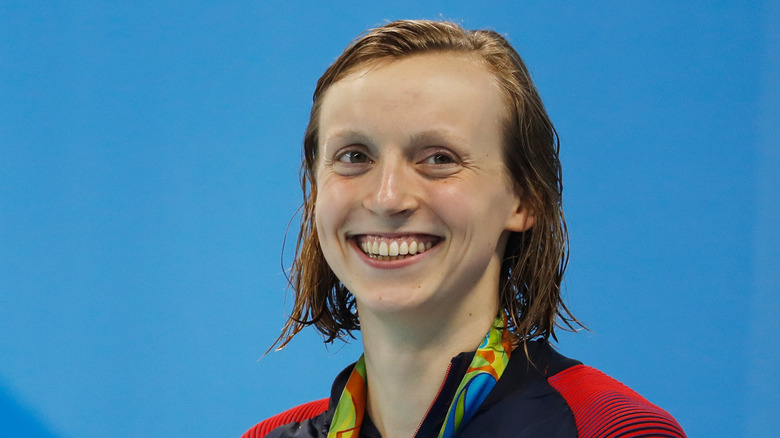 Shutterstock
It's no secret that Olympians can make a lot of money, and Katie Ledecky has an impressive net worth for her age. According to Celebrity Net Worth, the 24-year-old swimmer has a net worth of $4 million. She's turned down countless endorsements in the past which would have skyrocketed this net worth even further, but she's still a multi-millionaire in her early 20s, which is incredibly impressive.
While her stance on endorsements used to be stricter, she has begun accepting them. Important to note here is that Ledecky reportedly wasn't able to accept endorsements at the 2016 Olympics due to her technically still being an NCAA student athlete. In 2018, though, Ledecky signed her first major endorsement deal with TYR, a swimwear brand. This deal will last six years, over which she'll receive a total of $7 million.
This also marked another pivotal turn in her career: As of 2018, Ledecky went pro, which is going to boost her net worth in the long run as well. She made it to the Olympics in both 2012 and 2016, per SwimSwam, and she's slated to return to the Tokyo Olympics in 2021 as part of the U.S.' roster, per The Washington Post.