Halle Berry's Surprising Response To Sha'Carri Richardson's Olympic Controversy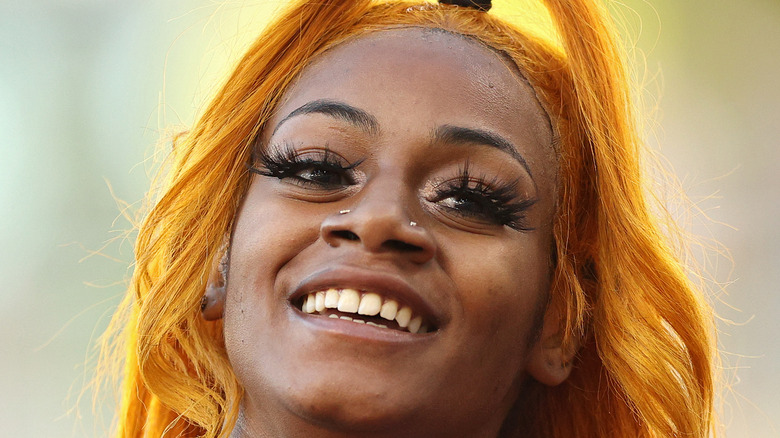 Patrick Smith/Getty Images
Sha'Carri Richardson will not be in Tokyo to compete in the 2021 Olympics, although she won the 100-meter dash at trials in Oregon (via BuzzFeed). She received a one-month ban as punishment for testing positive for THC, found in cannabis. According to USA Today, the runner smoked pot the night before the trials — she says it was after she heard her mother died. But, this is "substance abuse" per U.S. Anti-Doping Agency rules.
"I understand the situation that's going on. So, I'm accepting of it, and I just know what I have to do moving forward in my career," Richardson said (via TMZ). But her gracious handling of the ruling has not stopped celebrities from weighing in on the controversy, with some claiming what happened to Richardson is unfair, and others noting she broke the rules, and has to pay the price.
One voice speaking out against the ruling belongs to Patrick Mahomes, the quarterback of the Kansas City Chiefs, with the sports star saying, "For her to be left off after all the hard work and dedication that she has put into the sport, and her to be one of those bright, young stars for the USA, it's just disappointing that she got left off after she put in the work. Even though she made a mistake like we all make mistakes... To not let her be at the Olympics at all is pretty ridiculous to me" (via Fox News).
Halle Berry is also voicing her opinion on the situation.
Not everyone supports Sha'Carri Richardson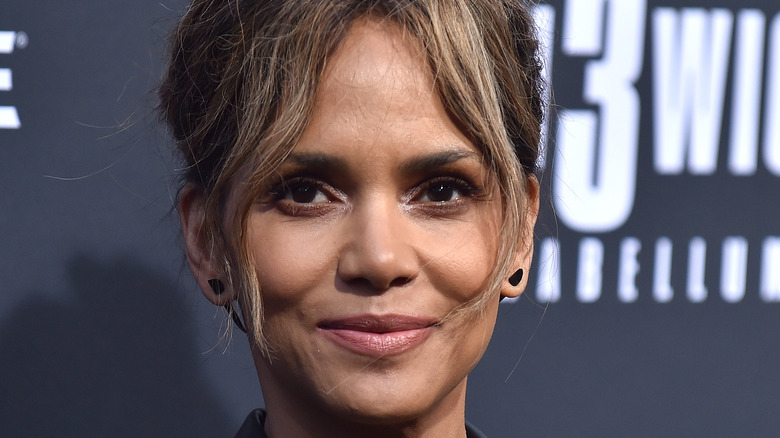 Shutterstock
The "Monster's Ball" actress took to Twitter to share her support for Richardson in light of her exclusion from the Olympics, tweeting, "Can't stop greatness. Sending love and support to @itskerrii still the baddest" (via PopSugar). Likewise, Gabrielle Union used social media to share her view on the matter, tweeting, "Weed is great for many a thing but running faster isn't one of them. LET HER RUN!!! #ShacarriRichardson."
Interestingly, former Olympic gold medalist Dominique Dawes is not siding with Richardson (via Biography). Appearing on "Cuomo Prime Time," the gymnast said in part, "Rules are rules. And you're speaking to an Olympic gymnast, and we are very particular and we are rule followers for most cases." She added, "I do think, you know, because it is a current rule, they need to follow the rule, and unfortunately that does mean that Richardson will not be competing in these Olympic games."
Similarly, Olympic medalist in judo, Kayla Harrison, who admits to smoking week in the past, opined, "My biggest problem with it is if you know what the rule is and you choose to do it anyway, that's nobody's fault but your own. That's my opinion on it" (via MMA Fighting).