Why Jennifer Lopez's New Music Video Has Fans In A Frenzy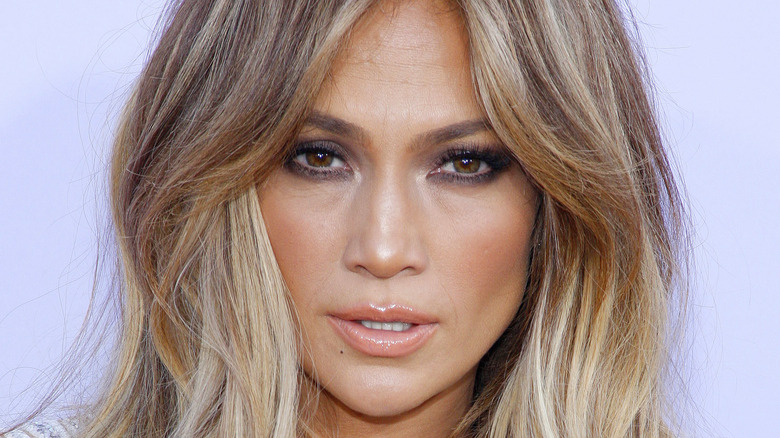 Shutterstock
Jennifer Lopez's split with Alex Rodriguez back in April came as a surprise to many fans who were rooting for the couple. Just days after the pair called it quits, J.Lo was spotted spending time with her former fiancé, Ben Affleck. 
The "Bennifer" reunion stunned many, including A-Rod, who was reportedly very "upset" to see Lopez move on so quickly. "A-Rod is shocked that J.Lo has moved on. He truly thought they would be able to make it work and reconnect. He has been reaching out to J.Lo trying to meet with her and she has been very short with him," an insider told E! News. "She's not interested in rekindling anything with A-Rod and is done."
Earlier this month, Lopez released a song titled "Cambia el Paso," which translates to "Change The Step," per Bustle. The song is all about change, which seems to be fitting considering J.Lo's life right now. "Just take the step, advance, do what you need to do," the singer told Us Weekly of the song's meaning. "If something's not feeling right, whatever it is in your life, like, just make that move and dance," noting that the lyrics are about dancing, but that she's really "talking about something else." 
On July 9, the video for the song was released and fans can't help but think that Lopez may be sending a message to Rodriguez.
Is J.Lo's new video a nod to her split with A-Rod?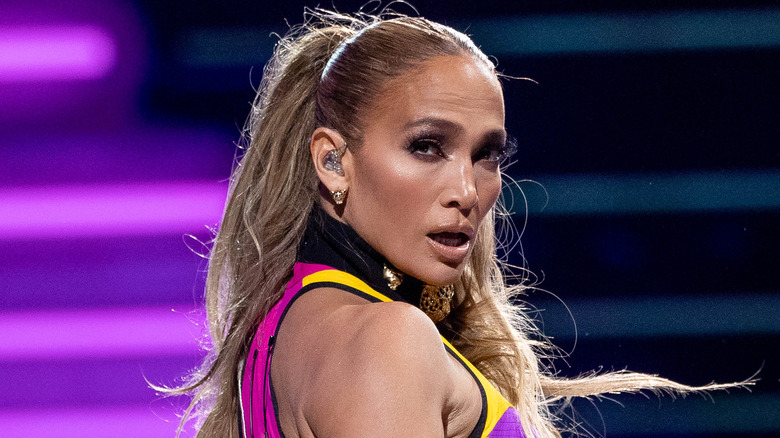 Emma Mcintyre/Getty Images
According to InStyle, Jennifer Lopez's music video for "Cambia el Paso" seems to be the art imitating life as J.Lo is seen rocking a silver bikini and dancing around after saying goodbye to an ex. During one clip, Lopez is the picture of a strong, independent woman as she appears to be ending a relationship. The man is spotted hounding Lopez, but she stands her ground and the two argue as she walks away and flips her middle finger at her ex-boyfriend. Another handsome man watches the scene play out and later in the video he's seen getting cozy with J.Lo.
The outlet claims that the video's imagery could be a coincidence. However, it may also be a nod to Lopez's recent split with Alex Rodriguez – and many fans seem to agree. "Welp, that was...straight forward. #CambiaElPaso #JLo," one Twitter user wrote. "ARod weeps softly at his JLo shrine," another comment read.
Whatever it is, Lopez has admitted to using her current feelings to create new music. "I'm super happy," Lopez told Apple Music's Zane Lowe earlier this month, per Entertainment Tonight. "When I feel really good, I really feel like I do my best music," the "Hustlers" star said about her latest music endeavors. "So I got back from the Dominican Republic and I immediately notified everybody that I know and was like, 'I want to get in the studio.'"