Why Rumors Are Swirling About Drake And Model Johanna Leia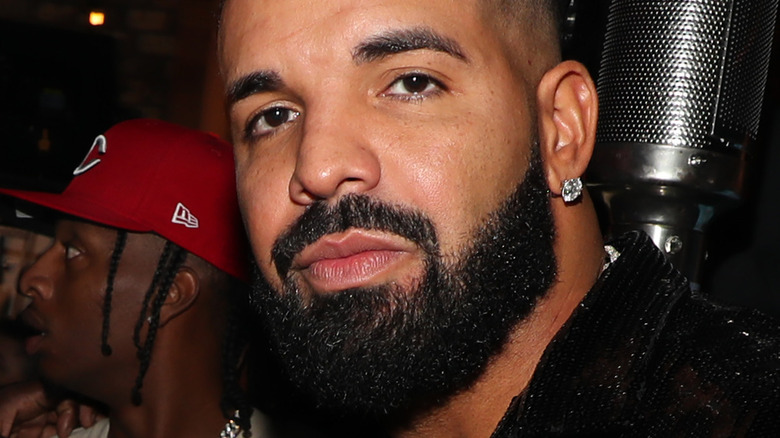 Jerritt Clark/Getty Images
Like the lyrics in his song "Find Your Love," it looks like Drake has taken a chance with his heart and may have just found his own love. The rap artist just took a big step with rumored girlfriend Johanna Leia by renting out the LA Dodgers baseball stadium for a private dinner date, per The Sun. The pair were seen last night in the stadium with a butler around 11 p.m. dining together under the stadium lights. The dinner table was placed right by third base and featured clay vases with white flowers.
According to InTouch Weekly, their butler was available to serve made-to-order cocktails throughout the night. Drake even had a customized Dodgers jersey that sported girlfriend Leia's name (via The Sun). An unnamed source told The Sun that the pair allegedly had two black SUVs parked outside the stadium ready to pick them up after the date. However, Drake and Leia have yet to confirm the rumors about their relationship.
Who is Drake's alleged girlfriend, Johanna Leia?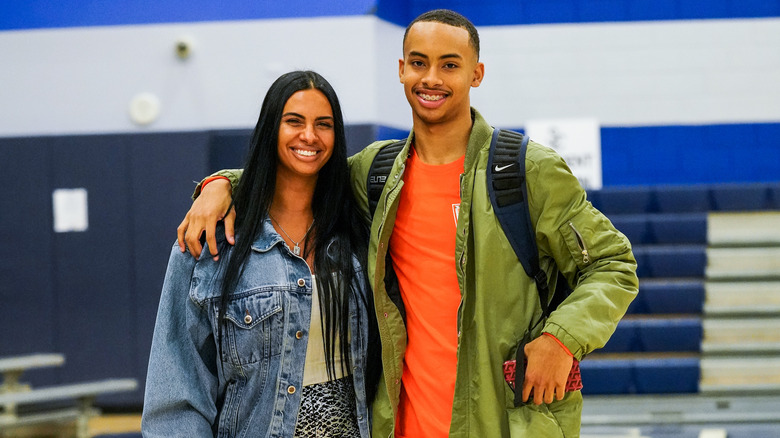 Cassy Athena/Getty Images
Johanna Leia starred in the Lifetime reality TV show "Bringing Up Ballers," (via InTouch Weekly). Leia, who is now 40 years old, was previously in a relationship with former Indianapolis Colts' wide receiver Aaron Bailey (via The Sun). Leia and Bailey share a son together — Amari Bailey. Amari is 17 years old and one of the country's best high school basketball players, according to InTouch Weekly. Amari was even a part of the gold medal-winning USA Basketball team at the 2019 FIBA Americas U16 Championship (via The Sun).
Leia and Drake were first seen together last month at a Sierra Canyon High School basketball game where Leia's son plays on the team as a shooting guard. Amari, who will now be entering his senior year of high school, has already committed to UCLA, per ESPN. In June 2019, Leia published an Instagram post where she spoke about how proud she was of Amari for being named "Player of the Year" by the California Interscholastic Federation, the Los Angeles Times, and Los Angeles Daily News. Leia is also a swimsuit model for Fashion Nova's Curve brand and has over 219,000 Instagram followers (via InTouch Weekly).