How The Impossibly Tiny Handbag Is Making A Comeback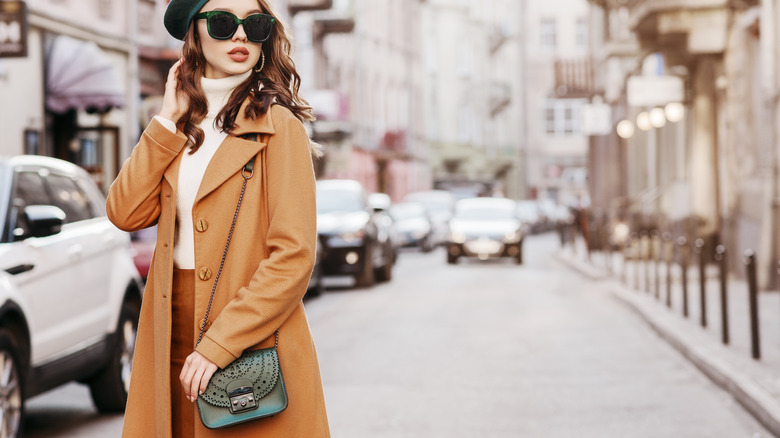 Shutterstock
All things old become new again. Sure there are some fashion items and trendy looks that should never make a come back, like ultra low-rise jeans, but yet, somehow, they do. While some trends will go on to be half-heartedly embraced, others will be welcomed back with open arms and the tiny purse is no exception.
FASHION Magazine reports that mini-bags from the '90s are all the rage in 2021, and aside from being stylish, there is a bonus — the smaller bags encourage minimalism. Smaller bags mean carrying less, and in this generation, less is more.
The mini accessory is exploding on the fashion scene, found recently on the walkways of Chanel and Fendi. Louis Vuitton has also re-introduced smaller bags, including a 24-inch Multi Pochette bag, described on the website as a "hybrid cross-body bag with multiple pockets and compartments ..." (via The Guardian).
Your favorite celebs have been spotted showing the love for the small bags, including Kendall Jenner, who as the Guardian reports has been sporting a traditional '90s small strap shoulder bag, and Lizzo, who, at the 2019 American Music Awards, carried a white Valentino purse described as the "world's tiniest handbag" (via Insider).
Everyone should have a mini bag in 2021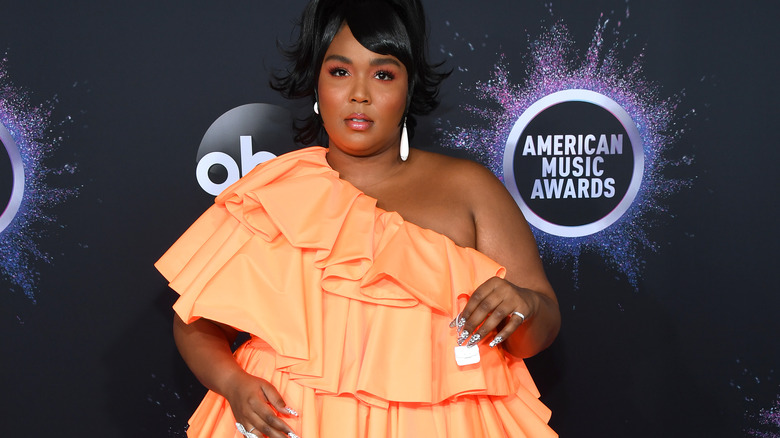 Kevin Mazur/Getty Images
FASHION Magazine suggests that smaller bags offer a feeling of breeziness and freedom because when you carry less, you have less to worry about. A classic '90s small shoulder bag can easily fit a phone, a credit card, and some lip gloss, which is ideal when trying to carry the bare minimum. 
The mini clutch is another option to try out, with designers offering fun and colorful options, making a great accessory for the Gram, and certain to spark compliments as well (via Cosmopolitan).
Micro-bags, however, are more of a fashion statement, like the necklace strap bags, which are as they sound — a trendy necklace with a small bag or wallet attached, not quite big enough for a phone, but rather just an ID and maybe a 20 spot (via Who What Wear). There are currently a variety of small bags you can try on for size, or for fashion, and StyleCaster reports that there is a mini bag that can suit anyone. And remember, the smaller the bag, the bigger the conversation.