The Truth About Jodi Montgomery And Jamie Spears' Feud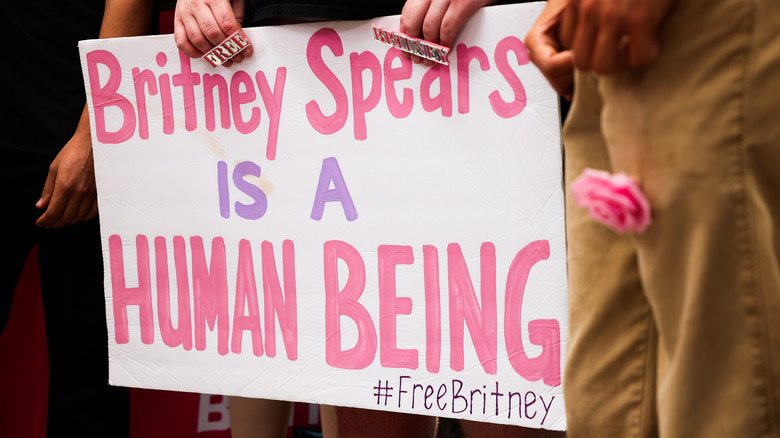 Rich Fury/Getty Images
Anyone and everyone has opinions on Britney Spears' conservatorship, not least of which include those close to the popstar. Her father, Jamie Spears, and co-conservator Jodi Montgomery have a bit of tension between them, concerning the current situation. If you're a bit out of the loop, here's the truth about Jodi Montgomery and Jamie Spears' feud. 
Montgomery, who has been Britney Spears' co-conservator since September 2019 (per the Daily Mail), is speaking out about Britney's father casting the blame on her for the restrictive rules surrounding Spears' freedom and finances. TMZ shared court documents from the Spears conservatorship hearing, where Montgomery had said that Britney hasn't wanted her father involved in her life in some time. "It is ironic that Mr. Spears now wants the conservatorship to 'reflect her wishes' since it is no secret that Ms. Spears has wished her father out of her life for years," Montgomery said (per TMZ). 
In the same hearing, Montgomery alleged that Jamie Spears has put "more than $2 million of his daughter's money" toward his own legal defense fund to help him remain in control of Britney's estate (per People).
What's next for Britney Spears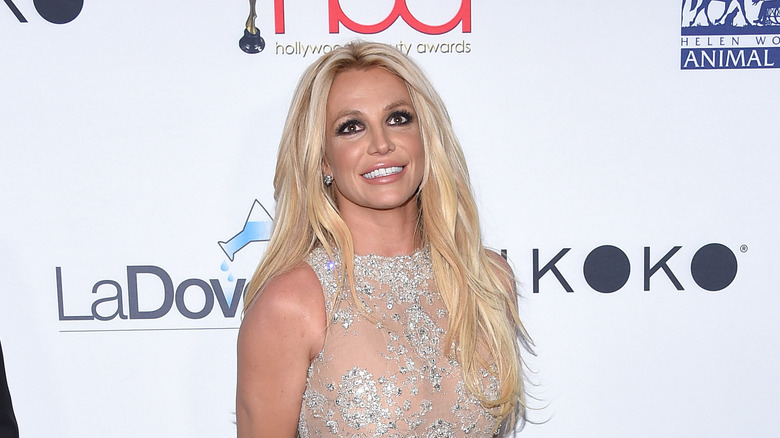 Shutterstock
Following the court's decision not to return control of Britney Spears' estate to her after 13 years under her father's hand, news broke that she had plans to officially retire from performing music. Her longtime manager, Larry Rudolph, sent a letter to Jamie Spears and Jodi Montgomery stating that his "services are no longer needed" (per Dateline). It is worth noting, however, that Rudolph has had no role in Spears' conservatorship and has not spoken with her directly in over two years. He shared in the letter that he "became aware that Britney had been voicing her intention to officially retire," and for that reason would no longer be acting as her manager. 
"I will always be incredibly proud of what we accomplished over our 25 years together ... [and] I wish Britney all the health and happiness in the world," Rudolph said in the letter. 
Spears has made it clear that she will not continue to advance her career while her father is in control, according to The Associated Press. She has not released a new album since 2016 and has not performed live since 2019. Aside from her active social media presence, things have been quiet during the singer's total hiatus. Britney's next steps are yet unknown, since the outcome of her hearing may be unclear, but it doesn't seem that she is finished fighting for her rights just yet. With more and more people speaking out, here's hoping that change for the better is on the horizon.