This Is Why Meghan And Harry Received An Award Because Of Their Children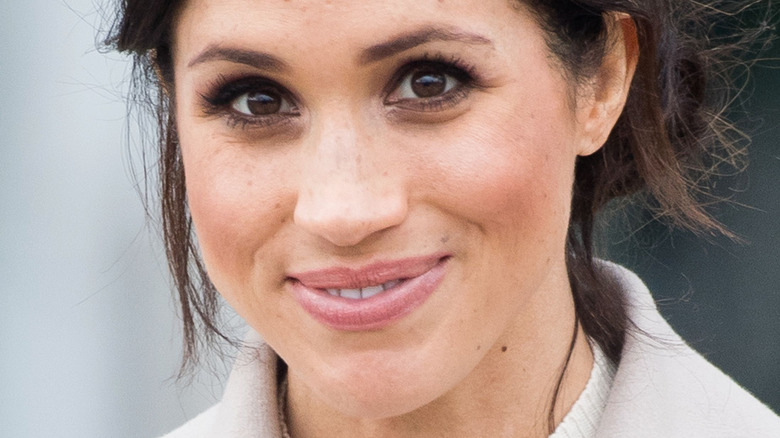 Shutterstock
Prince Harry and Prince William are quite used to being honored; both of the royal brothers have a tidy collection of medals from their years of military service. But now Harry can claim he has an honor that his big bro will never match: He and wife Meghan Markle just received a special environmental award based on their family choices.
Per Harper's Bazaar, the Duke and Duchess of Sussex were honored by Population Matters, a U.K. charity that promotes having small families as a means of preserving the world's resources. The royal couple, parents to Archie Harrison and Lilibet Diana Mountbatten-Windsor, has publicly stated that their family is complete. A spokesperson for the charity was quoted as saying, "Having a smaller family reduces our impact on the Earth, and provides a better chance for all our children, their children and future generations to flourish on a healthy planet. We commend the Duke and Duchess for taking this enlightened decision, and for affirming that a smaller family is also a happy family."
Prince William and Kate Middleton may be equally committed to saving the planet, but not through this particular path; the Cambridges have three children and are rumored to be trying for a fourth (via Us Weekly). 
Prince Harry revealed his family plans to this renowned scientist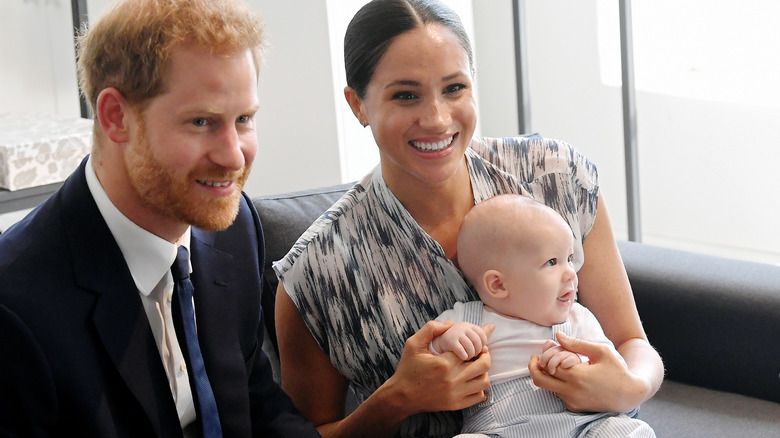 Pool/Getty Images
In 2019, Prince Harry was asked to sit for an interview with Vogue magazine. He could hardly refuse, as Meghan was the special guest editor that month. Speaking with Dr. Jane Goodall, the famous chimpanzee researcher and conservationist, the proud new dad explained that, "even before having children," he was passionate about nature. Dr. Goodall expressed her hope that he and Meghan would not have "too many" children, to which the prince said, "Two, maximum! But I've always thought: This place is borrowed. And, surely, being as intelligent as we all are, or as evolved as we all are supposed to be, we should be able to leave something better behind for the next generation" (via The Sun).
The news of the award was predictably met with scorn from the anti-Sussex faction. One Twitter user did an online eye-roll: "How ridiculous to give anyone an award 4 only having 2 children!" she said. "Especially when these 2 live in a 16 bathroom mega mansion, use gallons of water for gardens, drive super gas guzzlers & use private jets regularly! Their Carbon footprint is huge!" Another added, "Wow, an award for 2 kids when couples out there are desperate for just one. ...surely everyone sees how stupid this is? Also they r literally shaming anyone with 3 or more kids."
Still another commenter pointed out that Harry and Meghan have the "luxury" of being able to decide their family size based on global impact: "Many people limit their family number by what they can budget for," she said.