This Is How Gymnast Sunisa Lee Is Making Olympics History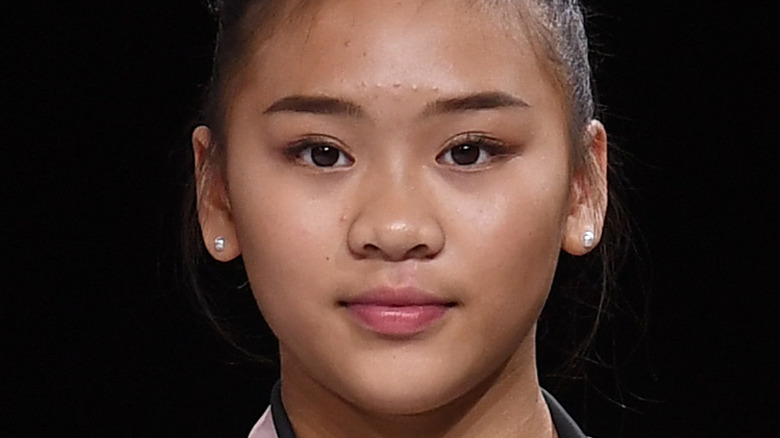 Laurence Griffiths/Getty Images
The COVID-19 pandemic forced people all over the world to cancel plans, but for gymnast Sunisa Lee's family, it was particularly difficult to accept the fact 2020 wasn't going to work out the way they'd expected. As Elle notes, Lee's parents bought tickets to attend the Tokyo Olympics even before their daughter qualified, so sure were they that she would storm the boards. A post-Olympics trip to their home country of Laos was also in the books before the event was postponed. 
Lee's parents, John Lee and Yeev Thoj, are Hmong, which is "an ethnic group made of people primarily from Southeast Asia and areas in China who fought alongside the U.S. in the Vietnam War." Following the war, a whopping 90% of Hmong relocated to the U.S., where there are now 18 Hmong clans total, the largest of which resides in Minneapolis-St. Paul, the city from which Lee's family also hails. Naturally, the gymnast feels a distinct connection to both sides of her heritage. 
Sunisa Lee is proud to represent her Hmong community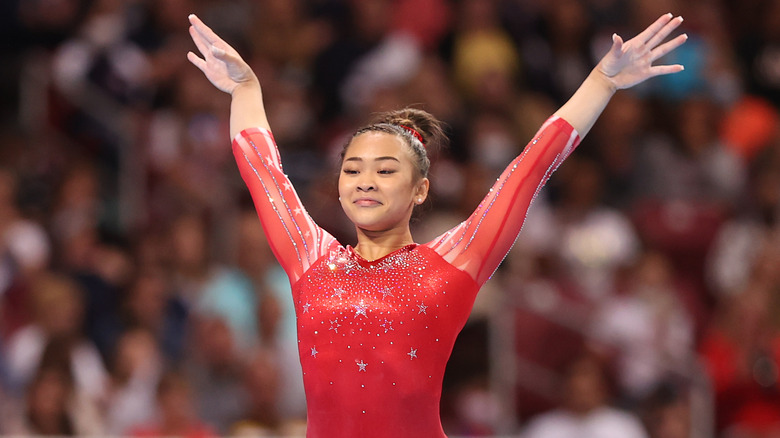 Carmen Mandato/Getty Images
Most teenagers find it tough to even drag themselves to school each day, but Sunisa Lee isn't most people. At the age of just 18, she achieved a lifelong dream by becoming an Olympian. As People notes, the Minneapolis native had a difficult 2020, thanks to a foot injury, her training being stymied by the COVID-19 pandemic, and also losing a couple family members to the deadly virus. As the talented teenager enthused of her Olympic dreams, "I want to do it for my family and coaches obviously, but I also want to do it for myself. I've just been through so much." The gymnast placed 2nd behind wunderkind Simone Biles at the recent trials, earning her a highly coveted spot in Tokyo. The Minneapolis native is making history as the first Hmong American Olympic gymnast to qualify.
Lee's family were there to support her in person, which was doubly special since the pandemic will stop them traveling to Tokyo, due to the event's strict rules about international spectators. Lee acknowledged being "an inspiration to other Hmong people [means] a lot to me." Although the last couple years have been difficult, she feels more prepared than ever before for what's to come, noting, "Mentally it's helped me because I had to take that little break from gymnastics, which is obviously hard, but it was something that needed to be done. Right now, mentally it's helped because it makes me want this even more."