Olympian Trayvon Bromell's Net Worth May Surprise You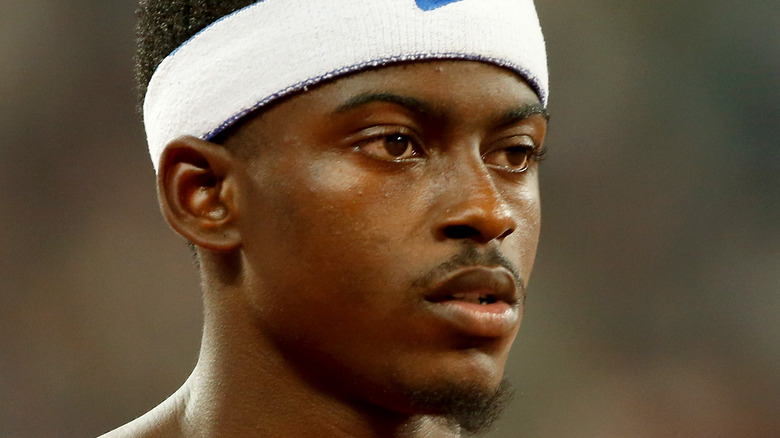 Christian Petersen/Getty Images
Trayvon Bromell is headed to his second Olympic Games. The Florida-born sprinter solidified his spot on the U.S. Olympic team after winning the men's 100m at the trials in June, according to USA Today. Bromell is now a "firm favorite for the gold medal" in Tokyo, according Essentially Sports.
It's a true comeback story after Bromell suffered from injuries at his last Olympic games. According to the Washington Post, the track and field star was "rolled off the track in a wheelchair" after injuring his heel. 
Bromell's doctor even said that the damage to his Achilles' heel "would prevent him from running again," but the sprinter pushed himself to keep going. His hard work and patience paid off, and now, Bromell is expected to win his first Olympic medal at the games later this month. Despite suffering many injuries and having to go through two Achilles surgeries in his early 20s, Bromell has proved that he's an athlete to watch. He even has a surprising net worth to show for his success. 
Trayvon's New Balance contract has helped him secure a solid net worth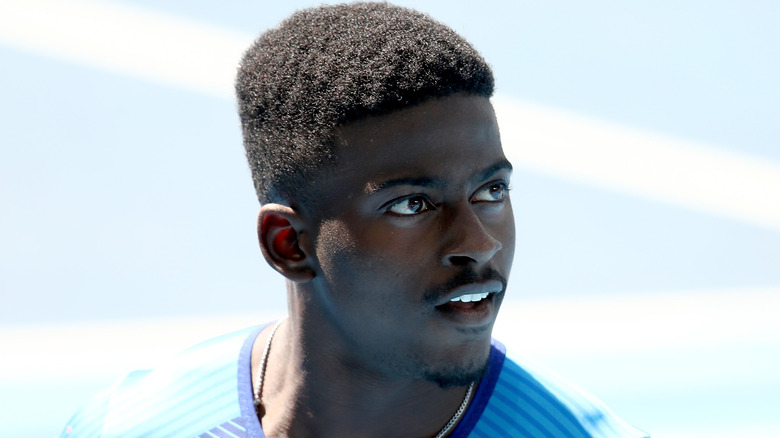 Cameron Spencer/Getty Images
According to All Famous Birthday, Bromell had an estimated net worth of $1 million to $3 million. Sponsorships can play a big role in a professional athlete's net worth. Back in 2015, Bromell ditched his NCAA eligibility to go pro after signing with agent Ricky Simms, who also represents Usain Bolt, according to NBC Sports. 
After signing with Simms, Bromell also signed a multi-year contract with New Balance. The track star had his family in mind when making his decision to go pro, according to Sports Illustrated. He said that if he ever got injured, his "value would drop" and his family "felt like the opportunity [to sign with New Balance] was in [their] face." 
It would be a year later when Bromell did in fact injure himself at the 2016 Olympic games. However, the 2021 games are a different story. Now that Bromell is favored to win at the Tokyo Olympics, he could be looking at potential new sponsorships as well as around $37,500, according to Indeed, if he does take home the gold medal.