How Meghan McCain Really Feels About Chelsea Clinton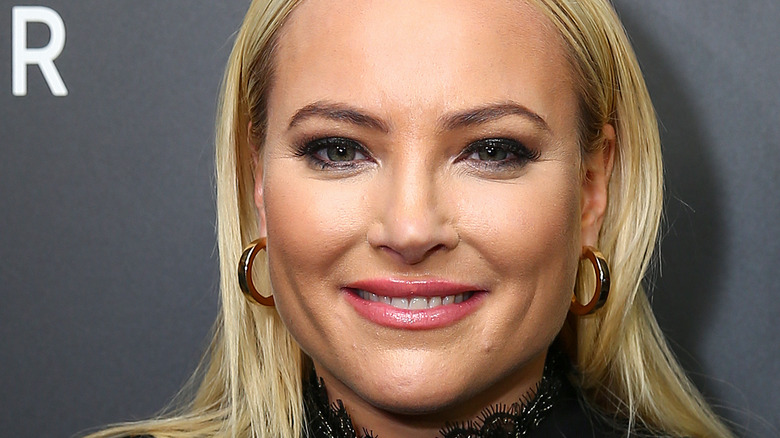 Tasos Katopodis/Getty Images
Meghan McCain, the outspoken daughter of the late Senator John McCain, has made a name for herself as a professional agitator on the long-running talk show "The View." When, in early July 2021, McCain announced she was stepping back from the show to focus on her family, many critics breathed a sigh of relief. As The Wrap reported, online commentators made jokes about how McCain supposedly only got the job due to nepotism and even compared her to the Wicked Witch of the East herself. 
Regardless of whether you personally like her or not, there's no denying McCain isn't afraid of speaking her mind, which is essentially what kept her employed on "The View" for so long. In fact, bosses at ABC were reportedly desperate to keep her on, as People advised. She pulls in the punters, either because they feel seen or, in many cases, viewers just want to hate-watch. 
One of McCain's biggest ongoing targets is the Clintons, but has she finally found common ground with Chelsea?
The controversial TV star has no problem speaking her mind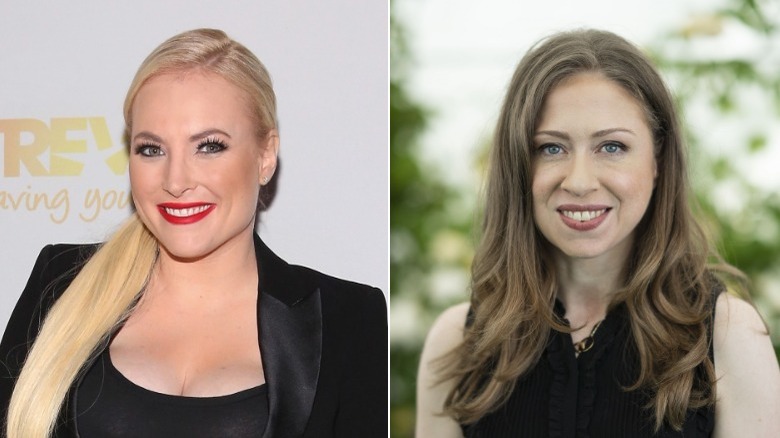 Robin Marchant, David Levenson/Getty Images
Back in 2013, it seemed Meghan McCain had some respect for Chelsea Clinton when she memorably described her to the Financial Times as her "polar opposite," noting the daughter of Hillary and former president Bill Clinton is "so sophisticated and put together." As the former "View" host put it, "I have tattoos. I get drunk and tweet." 
In the years since McCain has refashioned herself as a more palatable conservative presence, but neither that nor her seeming admiration for Chelsea stopped her from claiming to "hate" Hillary and calling her "Crooked Hillary" on "The View." In a subsequent interview with Elle, in 2019, the TV star admitted to regretting her behavior, though, advising, "I apologized on TV and said that I was contributing to the polarization of this country." She added, "She was friends with my dad. It's really not fair." 
However, just a couple of years later, McCain seemingly mocked Hillary again when she retweeted an unflattering shot of the former presidential candidate, leading Chelsea to clarify, "It's an image from 2016 when she visited [New York City Housing Authority] building to pledge more funding for public housing, including to remove mold, like in the apartment pictured." McCain quickly clapped back, writing, "Lighten up, Chelsea," but later deleted that tweet, subsequently complaining about people being mean to her on social media and worrying her daughter would someday see all the vitriol. Funnily enough, taking into consideration Chelsea might see the tweet about her own mother and feel bad about it didn't seem to occur to McCain.