Chip & Joanna Gaines Dish On Their Magnolia Network Family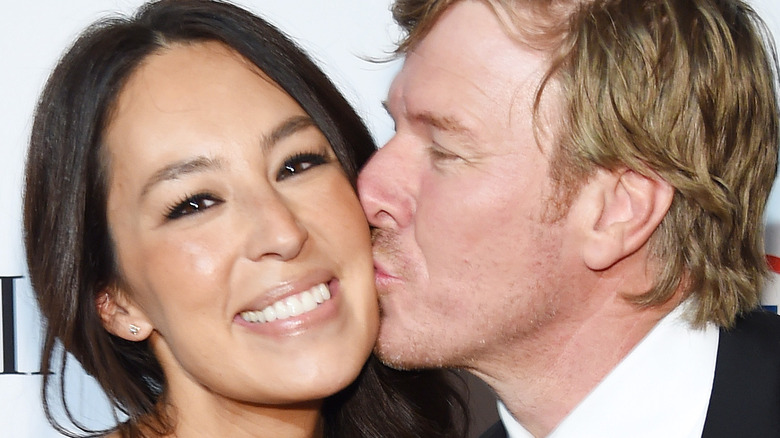 Larry Busacca/Getty Images
At a recent press conference that The List was lucky enough to attend, Allison Page, Global President of Chip and Joanna Gaines' new Magnolia Network, explained that the couple's goal for the network is "to create a platform for people to tell stories that build bridges across communities and bring people together." And that goal was realized, as Joanna herself explained, thanks to the talent that makes up the network.
Joanna didn't hesitate in sharing that, "the initial Greenlight meeting was really a lot of people that we'd either known from social media or that we had met in the past." Adding, "we just realized this isn't going to be your typical network. What we were looking for were people who were just doing things and just their everyday life that we thought, 'Oh, we need to tell that story.'"
Page went on to introduce four TV personalities who are slated to run their own shows on the new network. First is craftsman Clint Harp, who first appeared on all five seasons of the original "Fixer Upper," building whatever Joanna Gaines could dream up. In his new show "Restoration Road with Clint Harp," he travels the country in search of incredible historical structures in need of restoration while exploring their origins and dreaming of their futures.
Brian Patrick Flynn will also be joining Magnolia. He grew up "with an eye for home design and architecture," and began his TV career as a set decorator, which quickly transitioned to on-air talent. In his Magnolia Network series, "Mind for Design," he and his team create breathtaking spaces with an eclectic and distinctive style, tackling decorating projects on any budget.
More members of the Magnolia Family revealed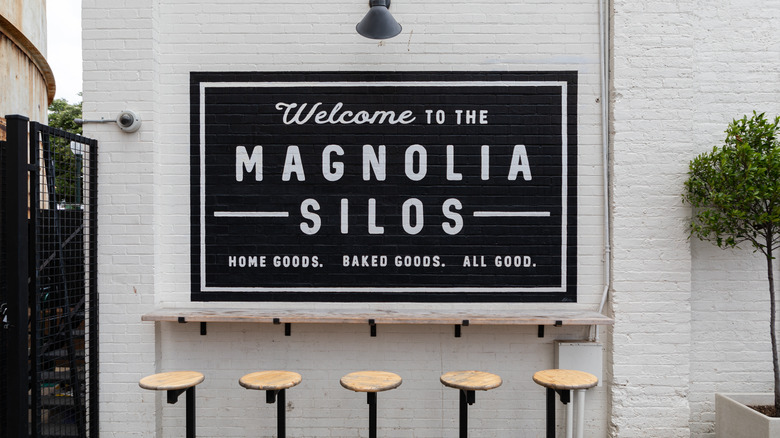 Shutterstock
A new Magnolia Network show called "Home Work" will be hosted by couple Andy and Candis Meredith, who have a passion for making old things new again. They have previously appeared on HGTV and DIY networks in "Old Home Love," and they have racked up millions of views on their two digital series, "Win This House" and "Traveling Home."
The last member of the newly-formed Magnolia family is Taylor Calmus, a comedian and father with a love for all things DIY. In his Magnolia series, "Super Dad," Taylor "helps other aspiring DIY dads turn their kids' outrageous back your dreams into playtime realities."
When talking about the Magnolia team, Joanna promptly gushed, "when we look at the family that is now what we call the Magnolia Network, everyone of them is unique and different in their own beautiful way, but the one thread, well, there's a few threads that I think you see throughout every story, whether that be about cooking or gardening or design or business, is that idea of risk-taking, vulnerability, putting yourself out there, dreaming, hope, all that stuff. It's the same thread in every show, and so even though it's about a very different topic and it's about a very different talent, they're all unique in their own way, that is that message that I feel like people are going to feel when they come to Magnolia Network."
Chip agreed, simply stating, "Boom. Good words. I'm sorry, I got a little excited there towards the end of her speech, I got chills."