The Most Sustainable Fashion Trends Of Summer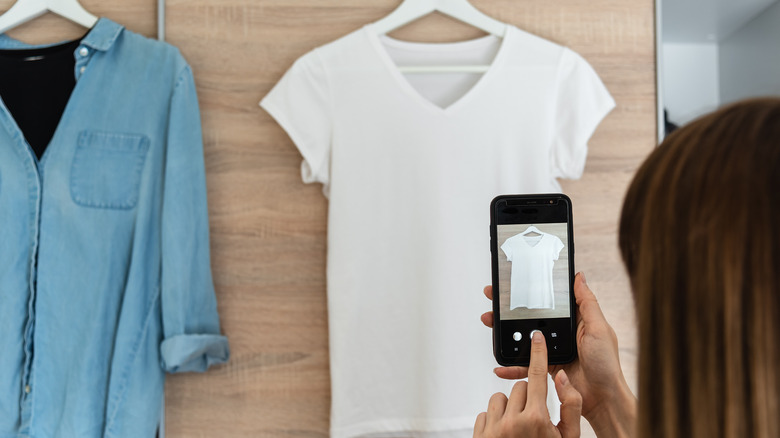 Shutterstock
A fashionable outfit is one that looks great and makes a person feel good, and there are major bonus points given if the look also does some good. Recently, sustainable fashion trends have been on the rise, and there are some that you should keep an eye out for and join in on, too.
Two of the most common eco-friendly trends in the world of style are reselling and re-wearing, since it truly is the day and age of thrifting, second-hand shops, and rocking pre-owned treasures (via Good On You). On a similar note, there is upcycling, which transforms various garments into new clothing items (think turning your old jeans into a cute new pair of denim shorts). 
Some more environmentally friendly trends this summer include opting for vegan and cruelty-free looks, custom-made clothes (which are part of slow fashion, versus the mass production seen in fast fashion and which lead to higher-quality and longer-lasting products), and ensembles made from recycled materials, such as plastic (via The Vou).
Fashion brands and designers are introducing more eco-friendly options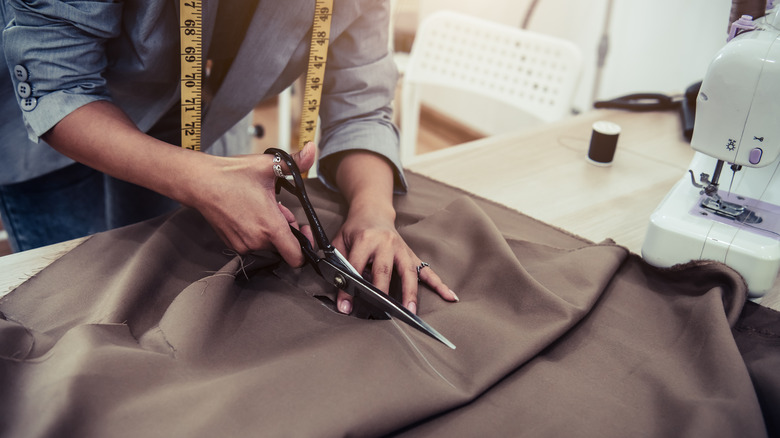 Shutterstock
When we think of fashion trends for the summer, we think of cool leather jackets, cropped sweaters, maxi dresses, and of course, swimsuits. But a number of shoppers are paying close attention to the sustainability of their garments, and designers have taken notice. Science also comes into play when discussing sustainable fashion.
For instance, loungewear band Pangaia teamed up with a company called Kintra to create an alternative to polyester that is 100% biodegradable. AirCarbon takes methane and carbon out of the atmosphere and takes inspiration from ocean microorganisms' processes in order to develop carbon-negative leather, proving to be yet another sustainable trend. Designer Roya Aghighi and Post Carbon Lab are looking into using living algae in clothes — algae that can photosynthesize and take carbon dioxide from the atmosphere. And Mara Hoffman released knitwear that is carbon negative. These are just a few exciting examples from Vogue when it comes to sustainability trends taking root this summer.
So if you're on the lookout for some of summer's hottest items — think matching sets, bucket hats, and bralettes — don't be scared to check out the sustainability component of the brands you're shopping from. Feel free to only buy from thrift stores, make your own clothes, purchase eco-friendly styles solely, or support innovative brands like the ones mentioned above. Whatever you decide to do, we encourage everyone to do their part — help protect the planet we live on and share, all while looking and feeling fashionable!