Olympian Stephanie Gilmore's Net Worth Might Surprise You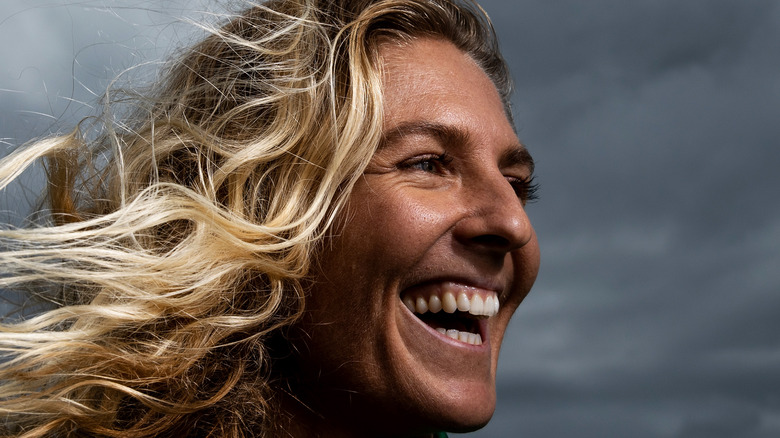 Cameron Spencer/Getty Images
Seven-time World Surf League World Champion Stephanie Gilmore is heading to the Olympics this year representing Team Australia. This year's Olympic Games are the first to include surfing as a competitive sport, which Gilmore is thrilled about — especially since more women and young girls are advancing in the sport. As she told InStyle, "Growing up, I didn't see that many girls in the water. But now there are 10 more girls in the lineup every time I surf. It's important for them to realize that it'll be a challenge. But when you get to the other side, it's going to be a great story either way."
Surfing has brought a lot of good to Gilmore's life. As a three-year member of Roxy's surf team, she's learned how to celebrate herself and her sport. Of course, it hasn't always been easy. "I was such a tomboy until I realized that the most powerful thing about a female athlete is that she can be glamorous and fierce at the same time," Gilmore said (via InStyle). With years in the surfing spotlight and a number of wins under her belt, Gilmore has amassed quite a net worth. 
Surfing has been a lucrative sport for Stephanie Gilmore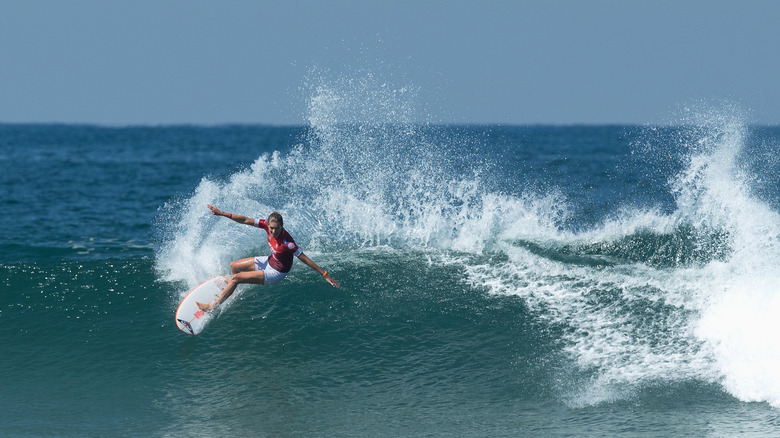 Cameron Spencer/Getty Images
Through surfing and related endorsement deals, Stephanie Gilmore has managed to put together a truly impressive net worth. In fact, Next Biography estimates that Gilmore is currently worth a cool $3 million. 
In addition to building her net worth through her spectacular surfing, Gilmore is also making sure that she's creating opportunities for other women to be successful in the sport. While speaking to InStyle, she recalled a particularly satisfying 2020 win in Bali, which happened at the same time that equal pay for women surfers was announced. The moment was powerful.
"We had just announced equal prize pay. And I realized, world titles are awesome, but what this stood for [that women are just as good as men and deserve to be paid the same] meant more," she said. "That was badass. Surfing is such a sexy, cool, romantic dance all rolled into one. It needs to be celebrated."
Now, Gilmore is looking ahead to the upcoming Olympic Games.
Stephanie Gilmore is a leader on the Australian surfing team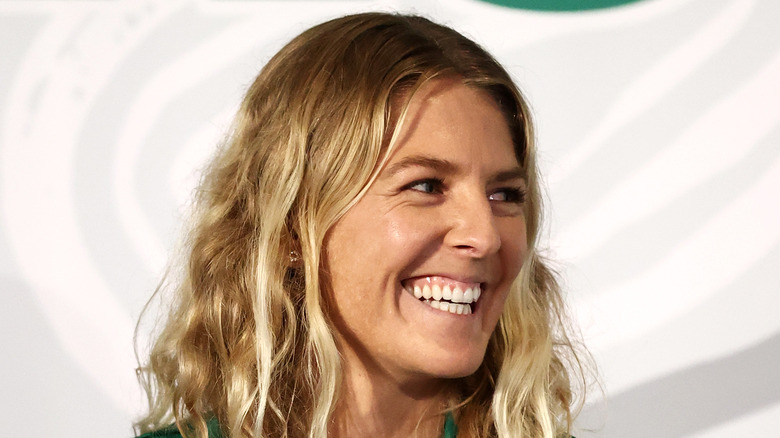 Cameron Spencer/Getty Images
Stephanie Gilmore and her fellow Australian surfers were recently tasked with coming up with a name for their team. As she explained to the Australian Olympic Committee, the team wanted a name that would bring together multiple aspects of what it means to be Australian in the past, present, and the future. "Our team got together and wanted to think of a name that represented Australia as a whole. We wanted it to be really meaningful and inclusive with a lot of depth," she said. "We also wanted it to have an Indigenous Australian cultural connection, something we could feel really proud of and driven by as we paddle out."
She continued by explaining that the team landed on a name that pays homage to an Indigenous surfer. During conversations surrounding the team title, the name "Irukandji" was introduced — it is a term that refers to a jellyfish that "can be pretty deadly if you get stung by one." Gilmore explained that the name was given to Surfing Australia by North Queensland's local Yirrganydji people thanks to the efforts of Soli Bailey, an Indigenous athlete and former World Tour surfer. So look out for Gilmore and the rest of the Australian surfing team during the Olympics, they're certainly not a group to miss.