The Eyeshadow That Emma Stone's Makeup Artist Swears By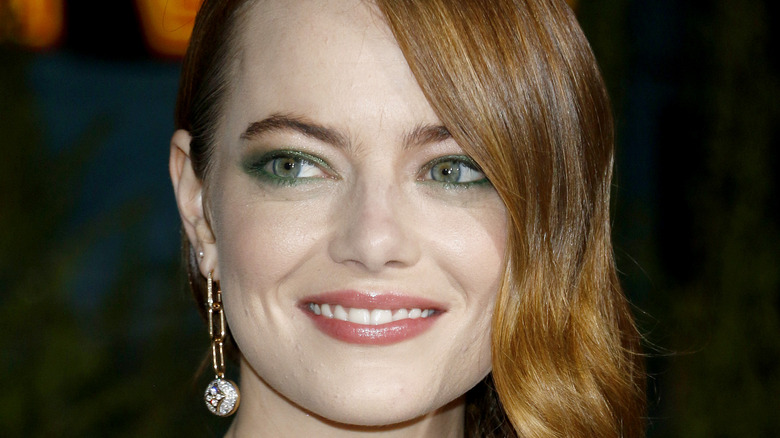 Shutterstock
In our opinion, Emma Stone can do no wrong, and it seems her long-time makeup artist Rachel Goodwin feels the exact same way. Speaking to Vogue, Goodwin revealed, "Emma is wonderful to work with. First of all because she's hilarious, humble, and loyal to her core. Secondly because she is an artist herself, who completely understands and respects the creative process of the people around her at all times."
She went on, "Being her make-up artist for this many years has been one of the greatest joys of my career." Her favorite product to use on Emma? NARS Single Eye Shadow Shimmer Finish in Pyrenees (via E! Online). In fact, metallic hues are some of her favorites to use on Emma's eyes in general, with aiming of achieving a smoky eye (via Glamour). Check out any of her red carpet looks and more often or not you'll spot the "La La Land" actor wearing a chic smoky eye.
Emma Stone's skincare routine is extremely pared back due to her sensitive skin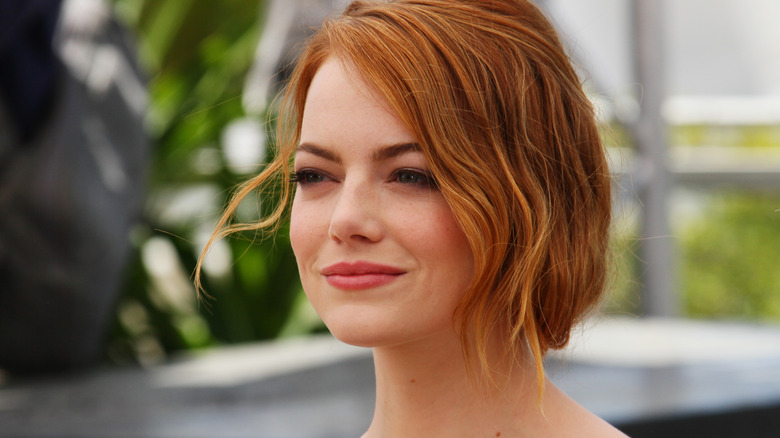 Shutterstock
When it comes to her everyday skincare routine, Emma Stone is the first to admit that she has very sensitive skin, meaning she has to be very selection with the products she chooses to use. "I'm really allergic to a lot of stuff, so I can only use products with a single ingredient in it," she told Cosmopolitan. "I use a Burt's Bees cleanser and sometimes I exfoliate with baking soda or brown sugar. I like experimenting," she continued, adding, "I love coconut oil, Josie Maran Argan Oil, and olive oil — I have a big bottle of it on my sink and I put it all over my face and smell like focaccia ... and it's really sexy [laughs]." We bet!
The weirdest product she's ever used? "I think Emu Oil is a weird concept, I've tried that ... and was allergic to it."