Candis And Andy Meredith Dish On Their Relationship With Chip And Joanna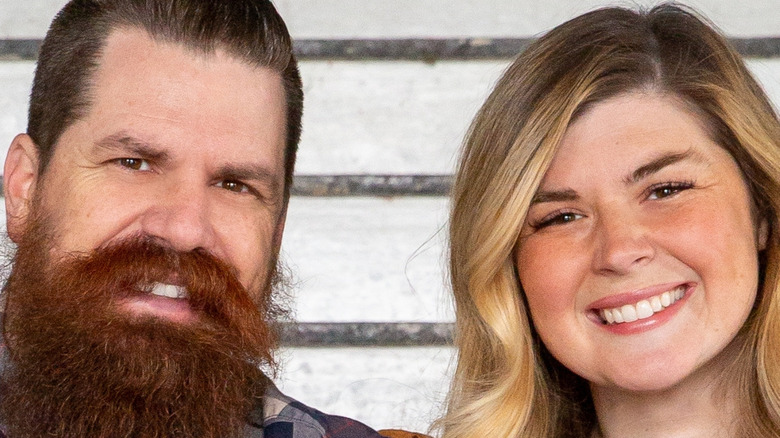 Magnolia Network
When it comes to couples in home renovation, Chip and Joanna Gaines are probably the first to come to mind. But the brilliant minds behind "Fixer Upper" are ready to show you they're not the only family in the home restoration game. Enter Candis and Andy Meredith, the stars of Magnolia Network's "Home Work."
"Home Work" follows the Merediths as they juggle professional endeavors, spend time with their blended family of nine, and tackle their most ambitious project yet: turning a 20,000-square-foot historic school into their family home. "We knew that a big building would be just like taking on a big family," Candis shared during a Magnolia Network press conference attended by The List. "It's what you don't anticipate that becomes challenging, like our structure and things like that."
The process involved a whole redesign of the space. "Basically, to get some of the livable space we needed, we had to re-engineer most of the building, and that just took a lot of time and effort we hadn't planned on," Andy added. "But seeing our kids come into this space, and seeing them do something for us, because mostly we restore historic homes that we're selling or renting out, but to see them walk into a space and realize, 'This is for our family,' has been really rewarding for me — and having more than one bathroom for nine people."
Candis and Andy can remember when Joanna first followed them on Instagram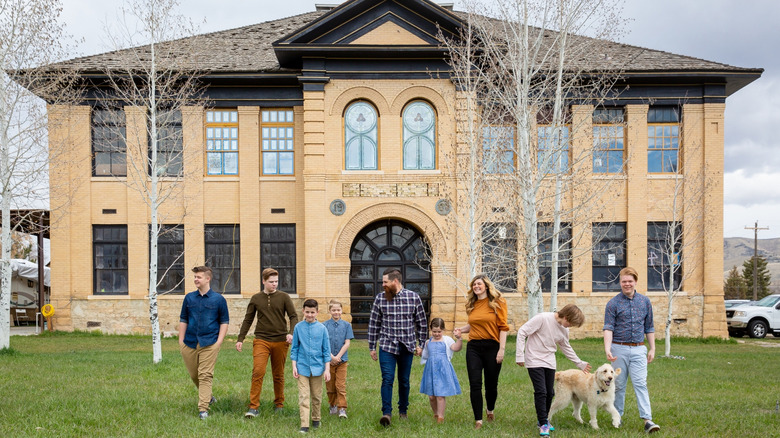 Magnolia Network
Candis and Andy Meredith were thrilled to first connect with Chip and Joanna Gaines. "I can tell you that I vividly remember when Joanna Gaines followed us. I thought, 'Maybe she did it by accident. I'm not sure. Did she do it?'" Candis recalled. "And Andy's like, 'No, no, no. We're doing a thing. We're doing this home thing. I think she did it on purpose.' We were doing a show in Hawaii, we were renovating a kitchen for one of our digital shows, and she commented or she DM'd us."
"From then on, we kept reaching out. They would do something and we'd be like, 'Guys, that's really neat.' And we'd do something, they'd be like, 'Guys, that's really cool,'" Andy added. "We have this schoolhouse project and this show and this idea to do this, and when Magnolia Network was announced with Chip and Jo, we all thought, 'Oh my gosh, what if we could do this together?' We ended up working together."
Chip made Candis and Andy feel seen from the beginning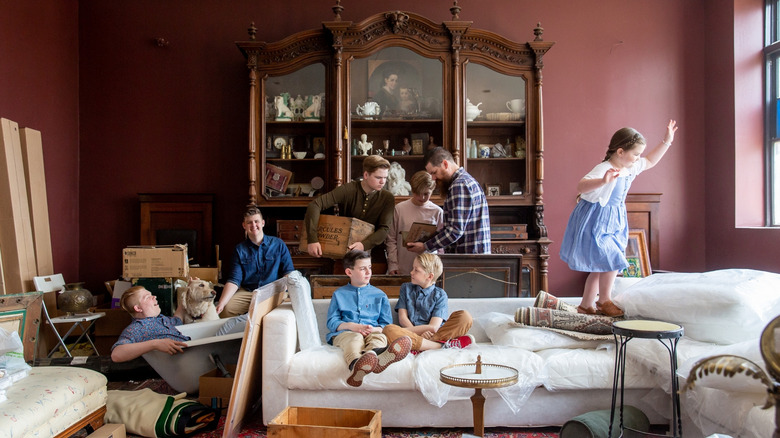 Magnolia Network
Chip Gaines made Candis and Andy Meredith feel understood from their very first conversation. "He said the words, 'I want you to tell your story authentically. I want to see everything about that. I don't care if it feels boring or slow,'" Candis recalled. "He said, 'Just tell that story authentically as you can and die on that hill,' and that's what we've done. I mean, I don't think it's boring or slow. It's obviously very exciting, but it just felt like they really understood what we were trying to put out there, because that's also what they're trying to put in the world. Just beauty and beautiful things."
"The first time we met in person, it was just like we walked into their office and we're like, 'Okay, what are we doing about this?' It was very natural," Andy added. "They're very casual, warm, loving people, and we're so thrilled to be working with them."
"Home Work" premieres on discovery+ on July 15.