How Adidas Is Changing The World Through Sustainable Fashion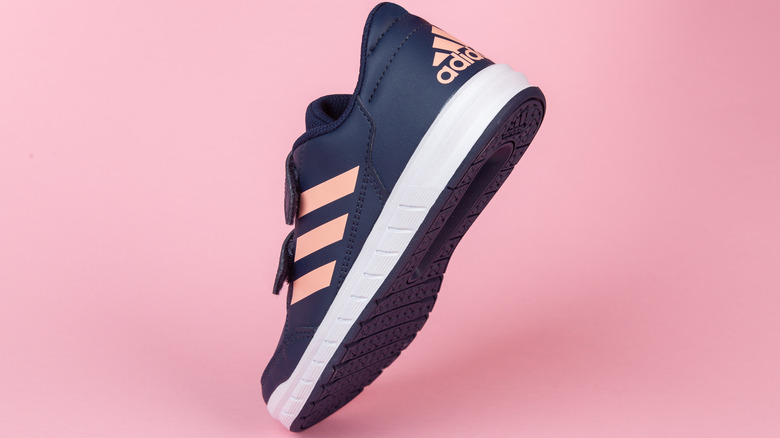 Shutterstock
Adidas is cleaning up the oceans and reducing pollution, one sneaker at a time. As more consumers turn to sustainable fashion, brands are being forced to be more environmentally conscious in order to keep up with the demand. Adidas is putting their money where their mouth is. In 2015, the mega sportswear brand began collaborating with non-profit environmental organization Parley for Oceans to upcycle plastic pollution into materials for their sneakers (via The Vou).
Since then, Business Insider reported that their eco-friendly partnership resulted in 11 million pairs of sneakers made from plastic bottles and ocean pollution in 2019 alone. Adidas and Parley for Oceans pushed the envelope further and took preventative measures. More than clean-up duty, through their collaboration, they have stopped an impressive 2,810 tons of plastic from harming the world's oceans (via Business Insider). These are just a few of the ways that Adidas has upped the sustainable fashion game.
How Adidas continues to champion the sustainable fashion movement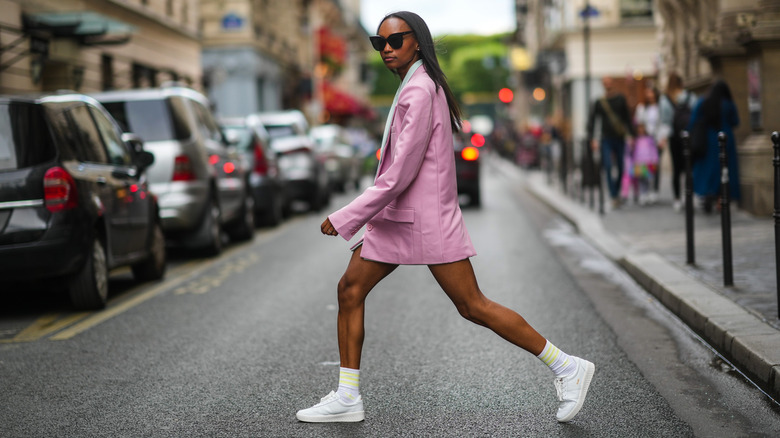 Edward Berthelot/Getty Images
Greenwashing has become so common in fashion that it's sometimes hard deciphering how real a brand's efforts at sustainable fashion are. But Adidas has implemented huge changes in their clothing production that will impact the word for years to come. Per plant-based and environmental news site The Beet, the sportswear brand relaunched two of their most popular sneakers — the Continental 80 and the Samba — in a vegan-friendly option made from recycled polyester, and in 2021, they committed to using vegan leather made out of mycelium in the fight against animal cruelty (via Forbes). 
Adidas also joined The Mirror's Fur Free Campaign and committed to never using real fur in their products. Senior vice president of sustainability Frank Henke commented on the brand's decision to join the campaign. "Adidas is driving the topic of sustainability in all areas," he shared. "The permanent renunciation of fur underlines our commitment in searching for and scaling up sustainable material innovations."
WWD reported that as of 2021, 60% of Adidas' products are made from recyclable material. They also took the recyclable sneaker idea and ran with it. Per Mashable, Adidas created the Futurecraft.Loop running shoes in April 2019 with materials that could be completely recycled and reused over and over again. 
The fashion industry has a long way to go, but with consumers and brands like Adidas making eco-conscious choices, it's only a matter of time before sustainable, ethical fashion becomes the norm and not the exception.