The Anti-Aging Routine Kendall Jenner Swears By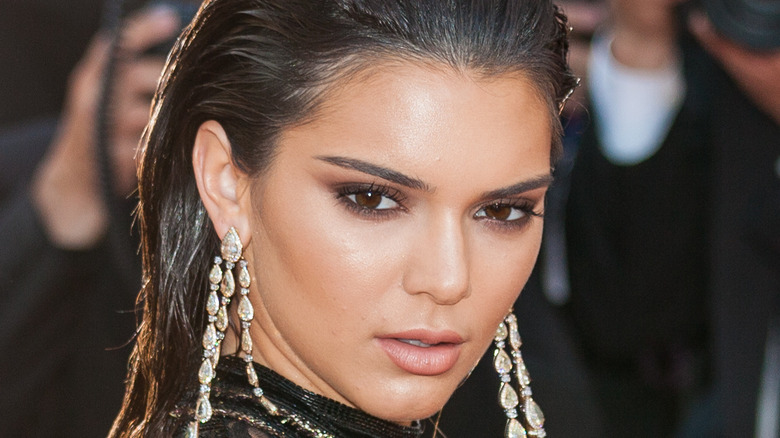 Shutterstock
We may receive a commission on purchases made from links.
Kendall Jenner is a fascinating kind of celebrity because, thanks to "Keeping Up With the Kardashians," the general public has watched her quite literally grow from a lanky tomboy into a stunning supermodel right in front of their very eyes. However, in contrast to her super glamorous sisters, Jenner seems to put very little effort into looking good. In fact, when Who What Wear asked what beauty products she'd bring to a desert island, the Victoria's Secret star listed genuinely helpful stuff. 
She even resisted suggestions that an eyelash curler would be useful, reasoning, "Who am I trying to impress on a desert island? I wouldn't want to put on makeup if I were on a desert island. I'd be focused on, like, getting out of there." Jenner is the very definition of low maintenance, telling Byrdie there's no secret to her skincare routine, because everybody has to figure out what works for them personally. Still, we can certainly copy this little tip since it's pretty universal for everybody. 
Kendall Jenner knows how important sun protection is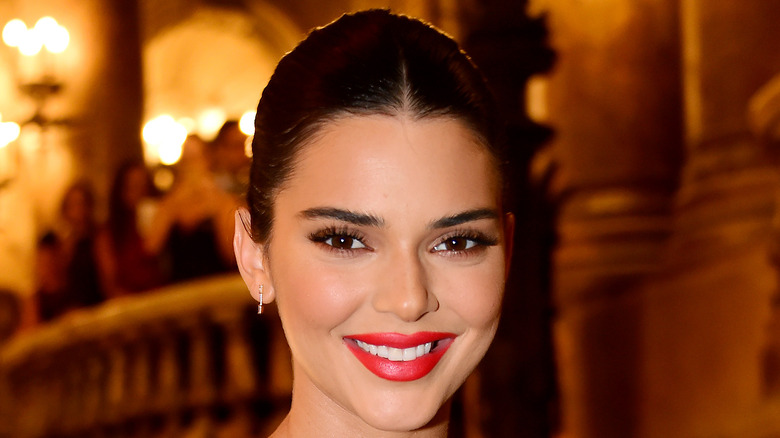 Anthony Ghnassia/Getty Images
During her beauty routine video for Vogue, supermodel Kendall Jenner espoused the virtues of wearing sunscreen every day to protect the skin from those harmful, aging, UVA and UVB rays. In fact, the "Keeping Up With the Kardashians" star has a go-to product duo she utilizes to ensure nothing gets through, namely, SkinCeuticals C E Ferulic serum ($166, SkinStore) and Elta MD UV Clear Facial Sunscreen ($37, Amazon). As Us Weekly noted, when used together, these two make for a terrific anti-aging routine since the vitamin C serum not only protects skin against pollutants, but also works to reverse already-present effects including fine lines and dark spots. To top it off, the SPF protects against future skin damage.
If the Elta and SkinCeuticals variety is out of your budget, fear not. Jenner told Who What Wear that she also uses the Sun Bum SPF 30 sunscreen — which is just $9.99 from Amazon – all over her body, including on that all-important face. In fact, when pushed, the supermodel chose it as one of her desert island must-haves, alongside a simple hair scrunchie and lip balm. She genuinely is that laid-back, but when you're as naturally gorgeous as Jenner, why bother overexerting yourself? If you want to go a step further and follow Jenner's makeup routine, there are some fool-proof tips for her highlighter and lip liner looks.