The Lip Liner Trick That Kendall Jenner's Makeup Artist Swears By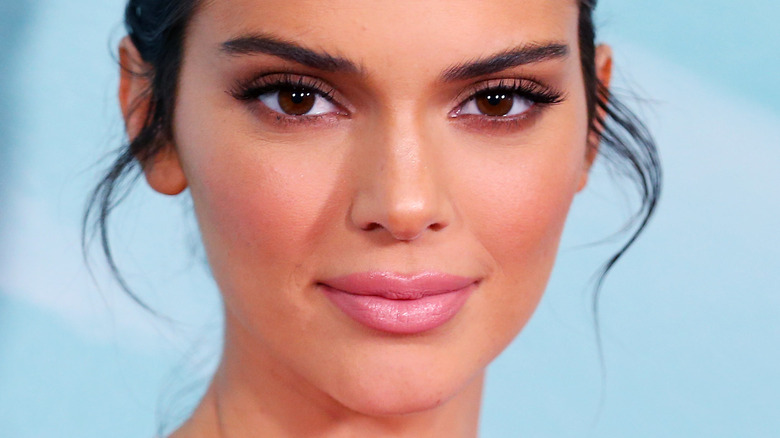 Don Arnold/Getty Images
The Kardashians, in a way, take Derek Zoolander's claim of wanting to be "professionally good looking" to its most literal extreme. However, only one of their lot is an actual supermodel. Kendall Jenner has worked her way up from being a tomboyish horseback-rider to one of the most in-demand faces in the world, explaining during the "Keeping up with the Kardashians" reunion special that being on TV actually hindered her career in the beginning because the famous family was so ubiquitous (via Refinery29). 
Nowadays, it's clear Kendall deserves her spot at the top of the A-list. Regardless, the stunning socialite is a go-to source for beauty tips simply because of how she looks. Kendall opined to Allure, "I think that skin is half the battle when it comes to doing makeup ... Like, if your skin isn't on point then it doesn't really matter what eye you have, you know what I mean?" However, the "KUWTK" star always defers to her superstar makeup artists, one of whom has a genius lip liner trick to share. 
Line your lips without overdoing it for a more natural look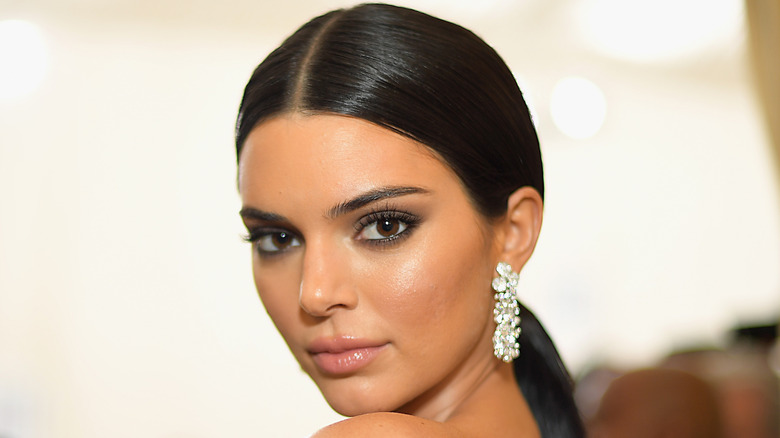 Matt Winkelmeyer/mg18/Getty Images
As Kendall Jenner's go-to New York-based makeup artist, Aidan Keogh, explained to Byrdie, the supermodel favors a more minimalist aesthetic when it comes to makeup, particularly when she's not working. As Keogh advised, "Her preference is a staple red lip, minimal makeup everywhere else, and lots of mascara." When it comes to lips in general, Kendall does not go quite as big as younger sister and makeup maven Kylie Jenner, but she does prefer to handle her own lining.
According to Keogh, the stunning star is pretty good at it, too. Kendall's makeup artist suggested a pencil "close to the lip color," shouting out Subculture by MAC ($18 from Nordstrom) "to create a balanced lip." His chosen product also provides the space "to cheat a little outside of the line on the upper and lower lips." Kendall pairs it with her lip color of choice for a natural, but still impactful, look. 
Given that she frequently works with tons of makeup caked on, it's unsurprising to learn that Kendall's biggest skin care tip is to ensure you take everything off before bed. She told Allure that washing her face thoroughly both morning and night is absolutely essential, admitting, "I have an obsession with keeping my face clean and feeling clean." Kendall typically reaches for ProactivMD face wash, an intense retinoid, and an SPF-rich moisturizer to do the job.