Is This How Bill Gates Really Feels About His Divorce?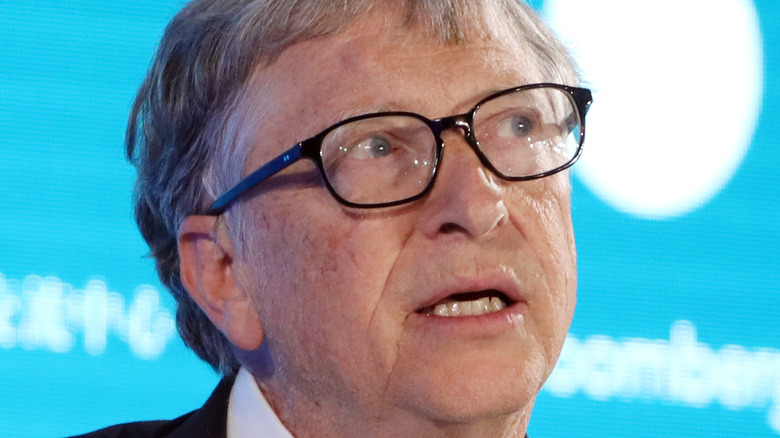 Bloomberg/Getty Images
On May 3, Bill and Melinda Gates announced via Twitter they were getting a divorce. The tweet, from Bill's account, reads, "After a great deal of thought and a lot of work on our relationship, we have made the decision to end our marriage."
The two were married for 27 years and share three children, as well as the Bill & Melinda Gates Foundation. "We continue to share a belief in that mission and will continue our work together at the foundation, but we no longer believe we can grow together as a couple in the next phase of our lives," the tweet continued.
According to The Wall Street Journal, Melinda had been meeting with divorce attorneys since 2019, partly due to Bill's relationship with Jeffrey Epstein. Additionally, several Microsoft employees spoke about how uncomfortable the workplace was – at times, for women specifically – alleging that Bill pursued women at Microsoft and the Bill and Melinda Gates Foundation and even had an affair with a Microsoft employee (via The New York Times).
Bill touches on his divorce, while appearing 'a bit emotional'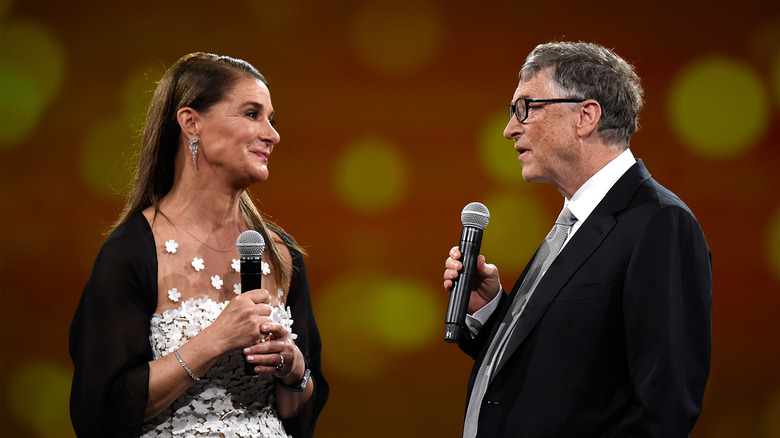 Kevin Mazur/Getty Images
Last week, boutique investment bank Allen & Co. hosted a "summer camp for billionaires," where Bill Gates talked about climate change and then commented on his divorce, as reported by The New York Post.
The topic was brought up by Becky Quick of CNBC. One attendee said Gates "fessed up to messing up," adding, "He basically referred to the fact that it was his fault. He did seem a bit emotional about it." In fact, according to The New York Post's source, the multi-billionaire "might have been on the verge of tears."
The insider went on to say that, when discussing the divorce, the Microsoft founder did not ever say "affair." Despite that fact, sources previously told Vanity Fair that his affairs were known to the people in his life, and, furthermore, Microsoft's board opened up an investigation in 2019, after an employee stated she had an affair with Gates, according to The Wall Street Journal.