Could This Be The Real Reason Bill And Melinda Gates Waited To Announce Their Divorce?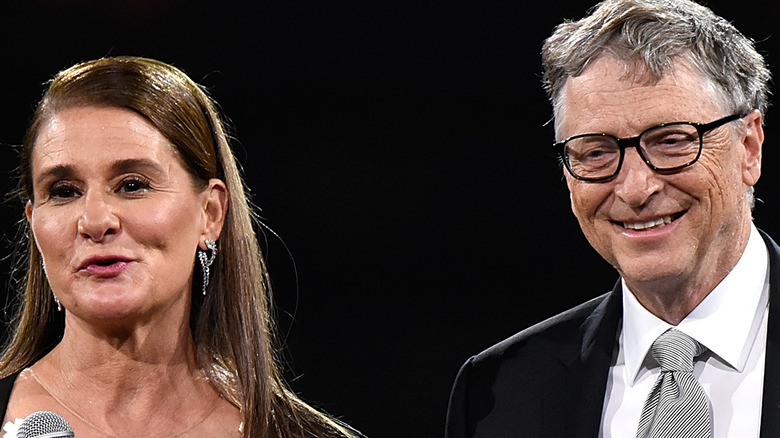 Kevin Mazur/Getty Images
Bill and Melinda Gates shocked the world with the recent announcement of their divorce after 27 years of marriage. The billionaire couple shared the news via a joint statement on Twitter on May 3, saying: "After a great deal of thought and a lot of work on our relationship, we have made the decision to end our marriage. Over the last 27 years, we have raised three incredible children and built a foundation that works all over the world to enable all people to lead healthy, productive lives." The pair also stated that they plan to continue working together on the Bill and Melinda Gates Foundation.
Despite the apparent civility of their split, the news still stunned many and incited speculation into the reasoning behind it — especially considering that they were married for nearly 30 years. A new report from People says that the timing of the divorce may have been strategic and based heavily around their children's lives. According to the outlet, a source said that a "combo of things" led to Bill and Melinda Gates' separation, but claims that their daughter played a large role in the timing of the announcement.
Bill and Melinda Gates may have stayed together for the sake of their children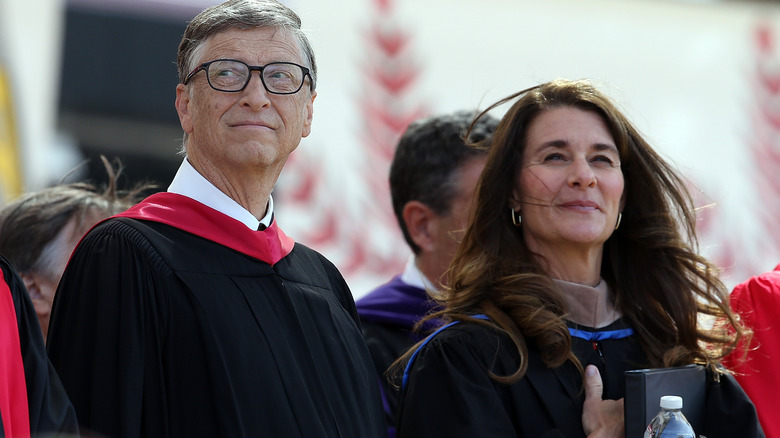 Justin Sullivan/Getty Images
It may seem like Bill and Melinda Gates' divorce came out of nowhere, but it may have been a long time coming. This week, a source told People that the couple waited to share the news for the sake of their youngest daughter, Phoebe, who turned 18 in September. "It's absolutely because their youngest child is graduating from high school, and the idea was that they stayed together through that," the source said. "They limped through until their kids were out of school like a lot of people."
Bill and Melinda Gates' oldest daughter, 25-year-old Jennifer Gates, spoke out about her parents' divorce in an Instagram story, saying that the process has been a "challenging stretch of time for our whole family," (via the New York Post). "I'm still learning how to best support my own process and emotions as well as family members at this time, and am grateful for the space to do so," she continued. "I won't personally comment further on anything around the separation, but please know that your kind words and support mean the world to me."
The Gates also have a son, Rory, who is 21 years old.