Simone Biles Just Made A Startling Confession About Her 2016 Olympic Run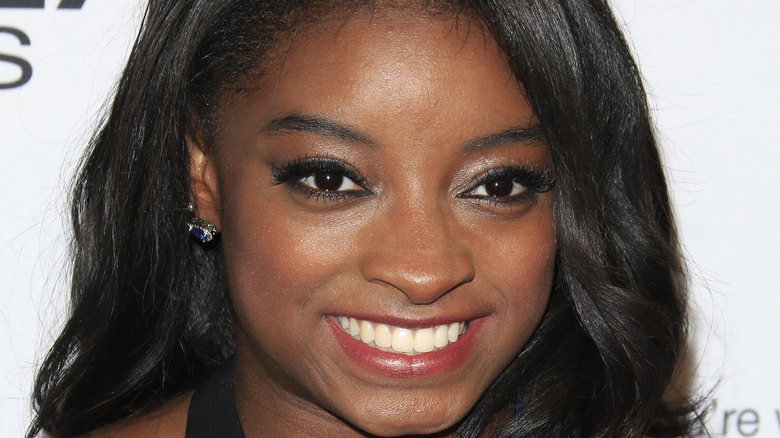 Shutterstock
Gymnast Simone Biles made her Olympic debut in 2016 at the Summer Games in Rio de Janeiro (via Britannica). The Ohio native took the competition by storm and won four gold medals, setting the record for most gold medals won by a female U.S. gymnast at a single Games. Biles helped her team take home the gold and won the same prize in the floor events, vault events, and individual all-around. The star also took home a bronze medal for her performance on the balance beam. Following her incredible performance at the 2016 Olympics, Biles competed at the 2018 U.S. national championship and became the first female gymnast to win all five events in the last 25 years.
The 24-year-old's continued success has positioned her as the most-decorated female gymnast in world championship history — and wealthy, to boot.  She currently has 25 world medals and has the potential to win several more at the upcoming 2021 Tokyo Olympics (via Pop Sugar.). Although Biles' 2016 Olympic performance will go down in history, the athlete recently shared that her achievements left her with mixed feelings (via People).
Simone Biles thought she "peaked" at Rio De Janeiro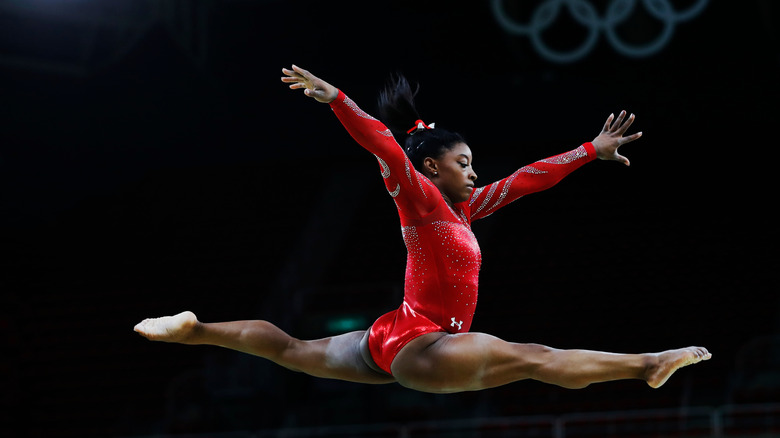 Shutterstock
In an interview with WSJ Magazine, Simone Biles shared that she "thought [she'd] hit the peak of [her] career" at the 2016 Olympics. The four-time gold medalist said that she was insecure about returning to the international competition. Luckily Biles was able to overcome her reservations and found new coaches to help her approach her sport with a new perspective. She added that she would have regretted not competing this year. Biles explained, "Now I can enjoy my gymnastics. It's really up to me. And that probably also comes along with how many titles I've won and everything I've established."
Though Biles is one of the top female gymnasts in the world, she was a bit surprised to see herself win so many medals so quickly. She explained, "I wouldn't say I thought '13 was a fluke. "But I was like, 'Oh, whatever, I won; next year somebody else will be the winner.' And then '14 happened and I won, and I was like, 'Oh, my gosh; what is happening?'" 
Clearly, Biles has continued to add to her collection of medals. However, she explained that she prefers to focus on her own satisfaction. She said, "It's like, okay, well, the facts are on the paper. I feel like now I don't have to prove anything to anybody. I'm trying to level up."