Is This How Khloé Kardashian Feels About Her Exes' Online Drama?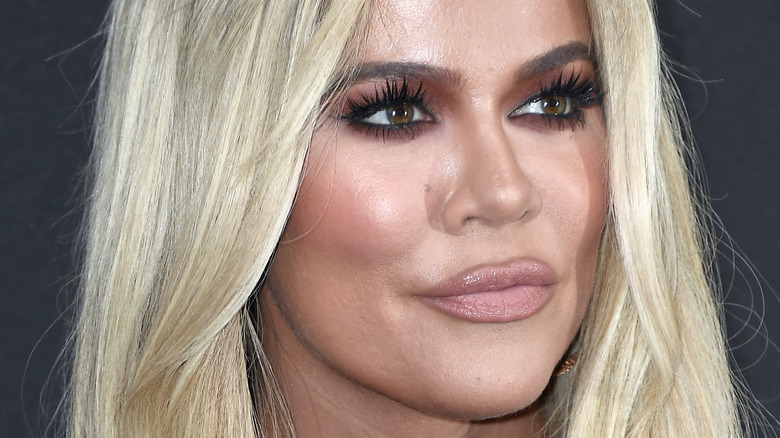 Frazer Harrison/Getty Images
Khloé Kardashian is currently single. However, the "Keeping Up With the Kardashians" star is certainly getting a lot of attention from her exes. According to Us Weekly, Kardashian posted a steamy bikini photo last week that caught the attention of both her ex-husband, Lamar Odom, and her ex-boyfriend and father of her daughter, Tristan Thompson.
After the Good American founder shared the sexy snap to her Instagram account, Odom took to the comments section to write "hottie" along with a string of heart and fire emojis. For his part, Thompson left his own flirty message on the snap that consisted of red heart emoji, as well as drooling emoji. Later, when Thompson noticed Odom's comment, he decided to call out the former L.A. Laker. "@lamarodom God brought you back the first time. Play if you want, different results," Thompson wrote in the comments of Kardashian's post.
Thompson's comment references Odom's 2015 overdose, where he nearly lost his life after being found unresponsive. At the time, Odom and Kardashian were separated and going through a divorce. However, Kardashian filed to become Odom's medical proxy and helped nurse him back to health. The couple finalized their divorce after Odom's recovery. She later met Thompson and welcomed their daughter, True. Since their divorce, Kardashian and Odom haven't had much contact. However, the ex-NBA player may be looking to rekindle his romance with his former wife following her split from Thompson.
Khloé Kardashian finds her exes' comments laughable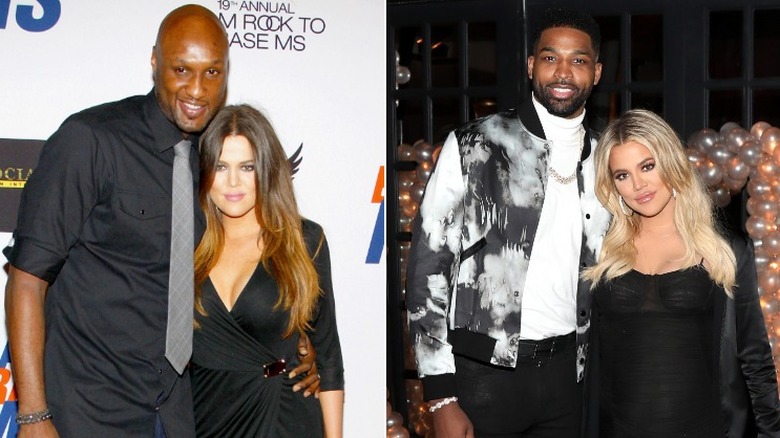 Shutterstock, Jerritt Clark/Getty Images
E! Online reports that Lamar Odom and Tristan Thompson's war of words on Instagram didn't go unnoticed by Khloé Kardashian. In fact, the reality star found the entire thing a bit ridiculous, even though the situation gave her a good laugh. "Khloe thinks the IG comments from Lamar and Tristan were childish," an insider told the outlet. "She hates they were publicly acting like that, but also had a laugh," the source added. In addition, Thompson's reply may have been out of jealousy as he's reportedly eager to get back together with Kardashian. "Tristan has been desperately trying to win back Khloé. He truly loves her and wants to be with her. He hates that it couldn't work out and has been trying really hard to make her happy," the informant dished.
Meanwhile, TMZ reports that Odom opted to leave the flirty comment on Kardashian's social media snap in hopes of getting noticed and reconnecting with his ex-wife. Sources tell the outlet that Odom wasn't trying to be disrespectful to Thompson, but that he wanted to get back on Kardashian's radar now that she's single again, in hopes of rekindling their prior relationship. Odom reportedly believes that Thompson has fumbled his relationship with Kardashian and thought now may be the perfect time to reach out. Currently, nothing seems to have come from Odom and Thompson's Instagram feud.