Is This What Simone Biles Wants To Do With Her Post-Olympic Life?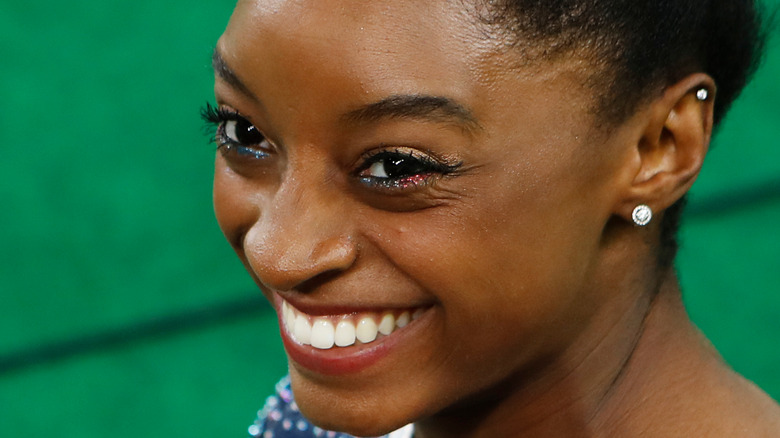 Shutterstock
Standing at 4 feet 8 inches and born in 1997, Simone Biles has quite the resume. She has the record for the most world championship gold medals won by a female gymnast, she was the first U.S. woman in 23 years to win three all-around national titles, she has been named the Olympic Athlete of the Year, and she earned a spot on TIME's Most Influential People in the World list (simonebiles.com).
This month, she will once again compete in the Olympics, headlining the USA gymnastics' women's team in Tokyo, Japan (via USA Gymnastics). Of course, despite taking place in 2021, these are the 2020 Summer Olympics, which were postponed due to the COVID-19 pandemic.
Biles spoke with Sports Illustrated about the emotions she felt when the games were postponed, as she had been ready to compete and then, like the rest of the world, was forced to stay at home. She did not know when or if the Olympics would even take place, and she had expected to retire after competing in Tokyo.
"I kind of let myself go through the emotions. Sad, mad, angry, pissed off, hysterical — all of the phases," she said. "And that's the first time in my life I've ever felt the emotions rather than somebody coming up to me and telling me, 'Hey, it's gonna be O.K.'" But with all those emotions passed and the games on the horizon, what are the superstar's plans for her post-Olympic life? 
Simone Biles' plans after gymnastics include fashion design and charity work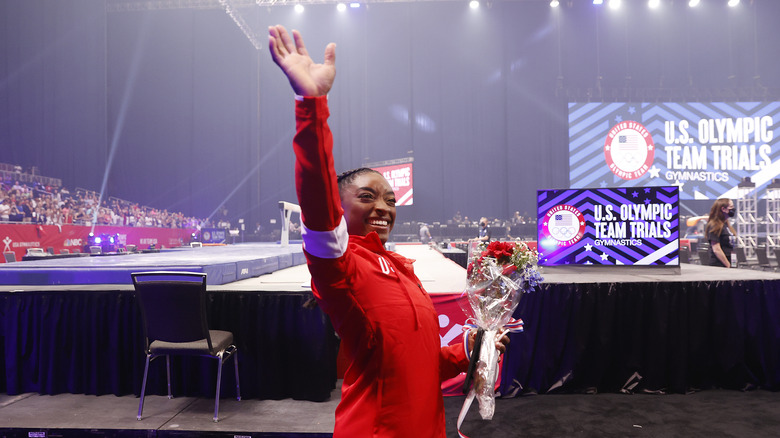 Jamie Squire/Getty Images
While experiencing lockdown because of the coronavirus, Simone Biles began to accept the fact that things would be different, especially when it came to the timing of her athletic career. She determined that she needed to start focusing on what is next, after her life as a gymnast comes to a close. "That's a big task," she told Sports Illustrated. "Making sure it goes up from there."
So what did Biles' added year in both her training — and life in general — bring? For starters, she's now planning on creating her own athletic clothing line, as she currently works with Athleta. She is also working on putting together her own post-Olympics event circuit called Gold Over America Tour (yes, the acronym is GOAT). She would love to have her own television show, as well, and she wants to work with foster kids, as she was in foster care before being adopted by her maternal grandparents (via People).
This 24 year old has blown away the world with her athletic abilities, and everyone is anxiously awaiting to see how and what she does in the 2020 Olympics ... and beyond.