Oprah's Emmy Nomination For Meghan And Harry's Bombshell Interview Has Twitter Divided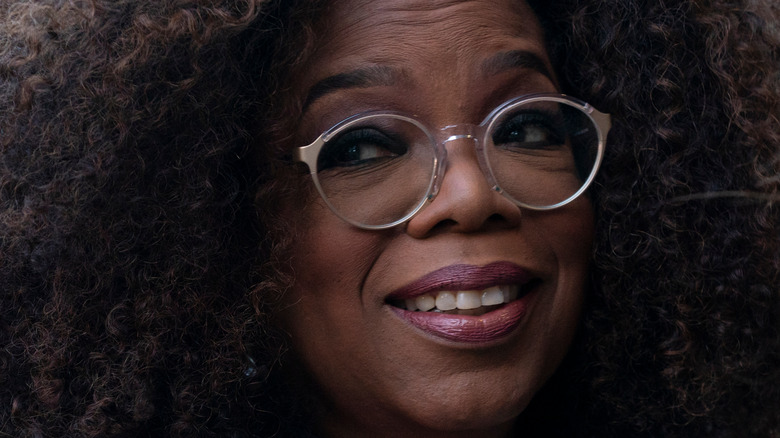 Shutterstock
In March, Prince Harry and Meghan Markle sat down with Oprah Winfrey for the interview heard around the world. The couple, who left royal life in favor of sunny Santa Barbara, California, delivered a number of bombshells, including "concerns and conversations" raised about their unborn son Archie's skin color and lack of support when Meghan struggled with her mental health.
Seventeen million viewers tuned in to watch the highly-anticipated interview (per CNN). There were mixed reactions, with many praising the couple for speaking about taboo topics like racism and mental illness (per Marie Claire) and others, especially Britons, expressing that they didn't believe Meghan and Harry had been truthful (via Newsweek).
On Tuesday, July 13, the Emmy nominations were announced and the interview, officially titled "Oprah With Meghan and Harry: A CBS Primetime Special," was one of the five nominees in the Outstanding Hosted Nonfiction Series Or Special category, as reported by People.
If you or someone you know is struggling with mental health, please contact the Crisis Text Line by texting HOME to 741741, call the National Alliance on Mental Illness helpline at 1-800-950-NAMI (6264), or visit the National Institute of Mental Health website.
Social media users were quick to share their reactions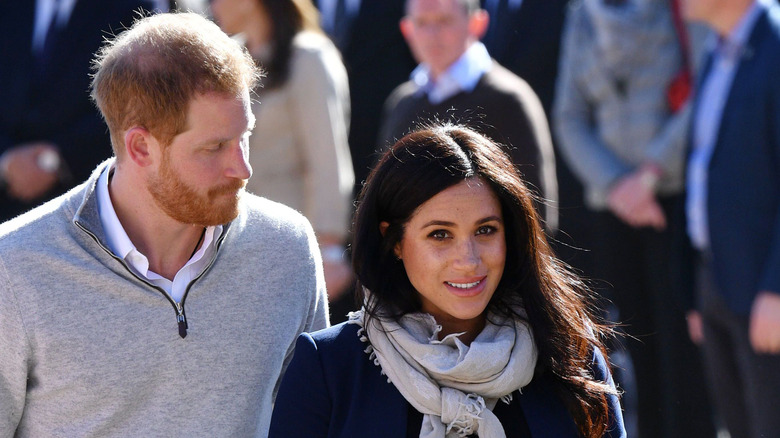 Pool/Getty Images
It's not terribly surprising that the Emmy nomination also garnered mixed reactions — and people weren't shy about sharing their opinions on social media.
"Probably need proof that it qualifies for non-fiction," wrote one user. Another Twitter user expressed similar sentiments, writing: "Surely this program should have been in the category 'fiction'???"
"Is it April Fools' Day?" tweeted one user. "Yes: this interview with the toxic two should win Emmy for best drama, fiction and fantasy!
But supporters of Meghan and Harry were thrilled and took the opportunity to congratulate both Winfrey, Meghan, and Harry. "This is now officially an Emmy Nominated interview! Congrats to Oprah and her team and thank you to Harry and Meghan for being so vulnerable and open," wrote a supporter.
"Oprah is nominated but in my mind Oprah, Harry, Meghan, and Archie are nominated!!!" tweeted one fan.
"Congratulations on a game changing, enlightening, and informative interview," wrote another user. "Harry & Meghan's words, humanity, and truth is on record forever."
If there's anyone on middle ground when it comes to the interview, they don't seem to be speaking up. The reactions to the interview's Emmy nomination prove, once again, that people fall firmly into two camps: supporters of Meghan and Harry who believe everything they said, and detractors who think every word of the interview was a lie. It's safe to say the controversy isn't going to die down any time soon.