Meet Manolo Gonzalez Vergara, Sofia Vergara's Son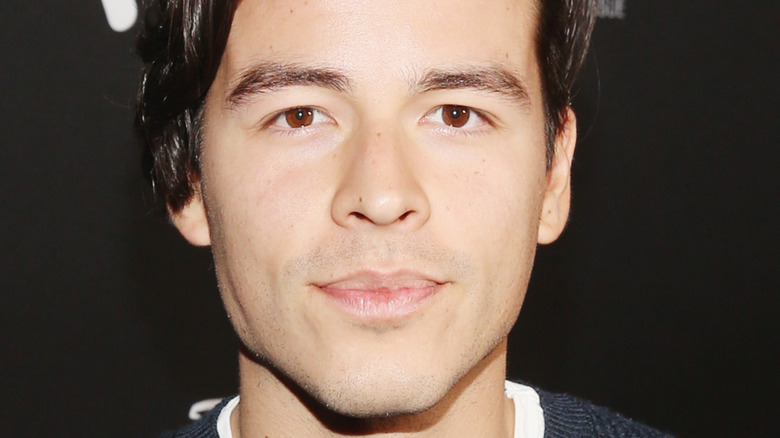 Jesse Grant/Getty Images
When Manolo Gonzalez Vergara isn't walking the red carpet with his famous mom, he is busy building his own acting career. Manolo is the only child of "Modern Family" star Sofia Vergara and her first husband, Jose Luis Gonzalez. He was born in 1991 in Columbia when his mother was just 19 years old. His parents divorced two years later, and Sofia raised Manolo as a single mom, eventually moving to Miami, Florida with the infant (per The Things).
"I was really young when I divorced his father, so I raised him trying to set the best example and give him the best that I could," Sofia told People. "When people compliment me on him, on how well mannered, how charming, funny and well-behaved he is, it makes all the sacrifices worthwhile."
While watching his mother find success in Hollywood, Manolo decided to pursue a career in the entertainment industry. He earned a degree in film production from Emerson College in 2015 and has gone on to appear in films such as "Hot Pursuit," starring his mother and Reese Witherspoon, "Destined to Ride," and "Vandal," as well as the television show "Guilty Party." 
Manolo has also worked as a professional model, and co-starred with his mother in a series of Head & Shoulders commercials. And while Vergara is supportive, she "kind of wishes I wasn't in this business at all," Manolo told Access Hollywood. "She goes, 'Why? It's hard! Get a real job, something stable.'"
Manolo's famous mom is his biggest fan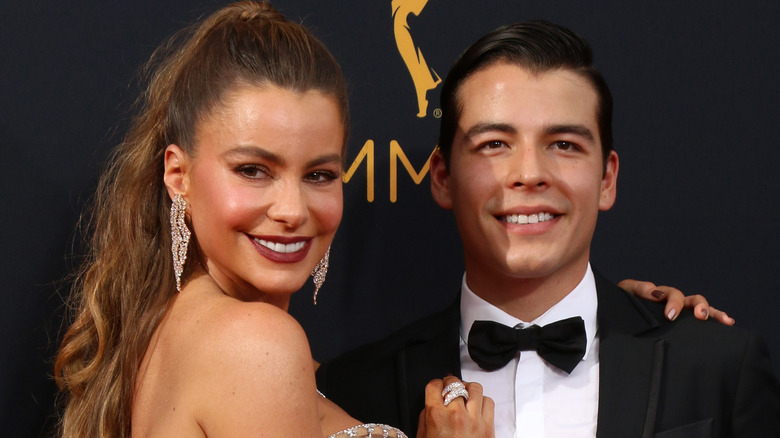 Shutterstock
Manolo Vergara has the full support of his famous mother as he pursues a career if his own, and he has also been by his mom's side during some of her biggest moments. Not only has he escorted Sofia Vergara on the red carpet on several occasions – and was there when she received her star on The Hollywood Walk of Fame – Manolo even walked his mom down the aisle when she married Joe Manganiello in 2015 (per The Things).
The young adult welcomed a new addition to his family when he adopted his dog, Baguette. The Chihuahua inspired Manolo to launch CANINI, a luxury clothing and accessory line for dogs available only at No Mad and the Park MGM Resort, both in Las Vegas. And Vergara is just as obsessed with Baguette as her son.
"My mother didn't like dogs. For the 20-something years I was alive, she never let me have a dog because she didn't like dogs and then suddenly I get this one. Now she's obsessed," Manolo said (per Oprah Daily). "My mother treats her as if she's her granddaughter, 100%."