The Concealer That Natasha Lyonne's Makeup Artist Swears By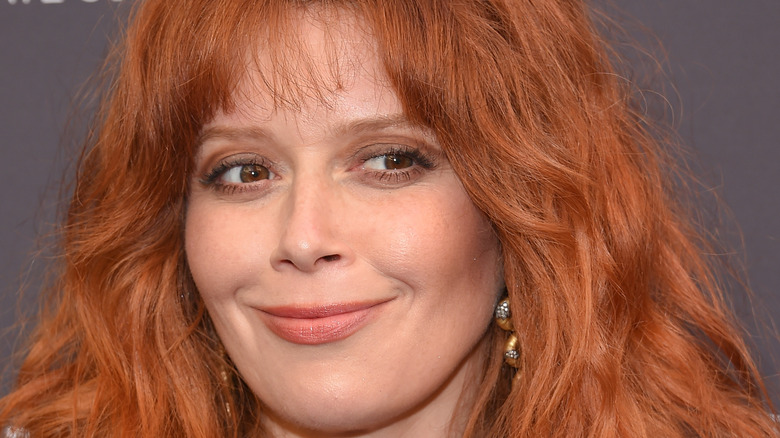 Shutterstock
Natasha Lyonne has been working as an actor since she was 6 on TV's "Pee-wee's Playhouse" (from Vogue). She's most recently been in "Orange is the New Black" and "Russian Doll," which she stars in as well as co-created and executive produces (from IndieWire) After three decades of working in the entertainment industry, she's clearly no stranger to the red carpet and having to make sure her makeup is on point and that she looks blemish free. That's where her makeup artist, Liset Garza comes in.
Garza, who has also worked with "Downton Abbey" actor Michelle Dockery and "Vampire Diaries" actor Phoebe Tonkin, has an all time favorite concealer: Laura Mercier Secret Camoflauge Concealer (via StyleCaster). It's a two-toned concealer, which is why Garza loves it. "It's a must-have in my kit," she said. "With two shades, one to match the undertone and the other to match the depth of the color, you can custom-blend the perfect shade. It hides dark circles, blemishes, and discoloration" (from Yahoo!).
Laura Mercier concealer now comes in a double-sided stick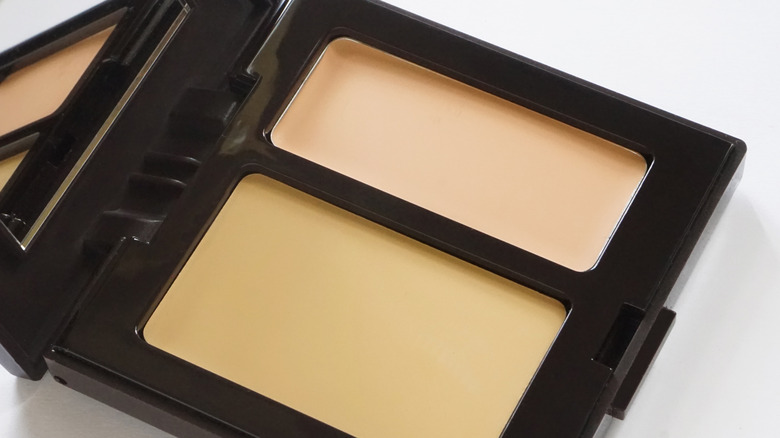 Shutterstock
Instead of brushes or sponges, Garza likes applying it with her fingers to hide blemishes and build coverage while still looking natural (from Bustle). Lisa Eldridge, a well-known makeup artist, is also a fan of the two-toned concealer since it lets you blend and mix the concealer yourself to get the exact right color depending on the time of year and how light or dark your skin is (from YouTube).
Laura Mercier was a French makeup artist whose products have become favorites of not just Garza — Julia Roberts, Mariah Carey, and Madonna are all fans (from Good Housekeeping). She launched the now beloved concealer palette in 1996 as a way to touch up your face but also keep your skin natural (via Velvet Life).
The latest iteration of the Laura Mercier concealer comes in a stick. Each end is its own shade: brighten and correct, and it's still a creamy, smooth concealer (from Allure). The new stick version of the product is lighter than the previous version, making it good to use under the eyes to banish dark circles, plus it's got antioxidants (via Irish Examiner).