The Real Reason Ginnifer Goodwin Left Once Upon A Time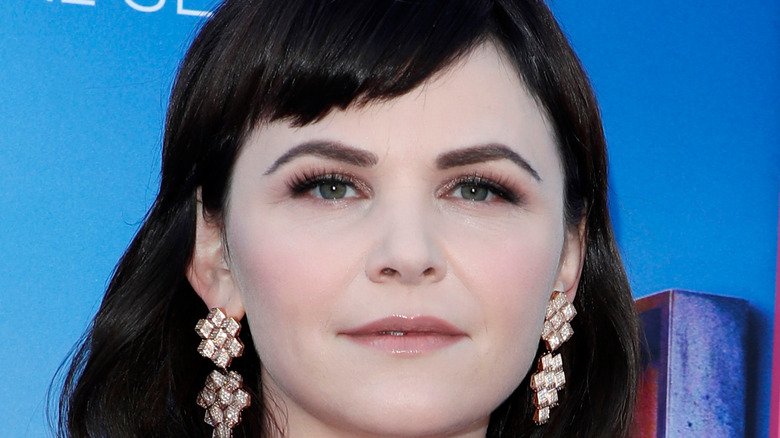 Shutterstock
"Once Upon a Time" reigned as ABC's resident fairytale drama from 2011-2018, per IMDb, and it saw a whole slew of actors enter its Enchanted Forest. Among these actors is Ginnifer Goodwin, who played Mary Margaret Blanchard, a teacher who doesn't remember that she's actually Snow White — and the mother of Emma Swan, the Savior tasked with defeating the Evil Queen's Dark Curse and restoring everyone's memories (via Screen Rant).
As Snow White and Mary Margaret, Goodwin does more than bite a poisoned apple and fall into a deep slumber. Instead, she becomes a bow and sword-wielding heroine who, yes, bites the Evil Queen's apple at one point but who also proves that women shouldn't be relegated to the damsel in distress stereotype (via Cheat Sheet). She proves that she can do it all: She can protect herself, she can marry for love and have a family, she can reign over a kingdom, etc. 
Goodwin's journey as Snow White is a wild one. She sings to birds, she kills the Evil Queen's mother, and she inhabits her iconic glass coffin at one point, but the "Zootopia" voice actor disappears after Season 6, the series' penultimate season. In a way, her exit is similar to fellow lead Jennifer Morrison's exit. Both of their characters' arcs had come to a complete end, and the show was headed toward a creative overhaul. She and husband Josh Dallas, who also played her husband, Prince Charming, on the series, then jointly left the series.
Goodwin left "Once Upon a Time" "celebrating"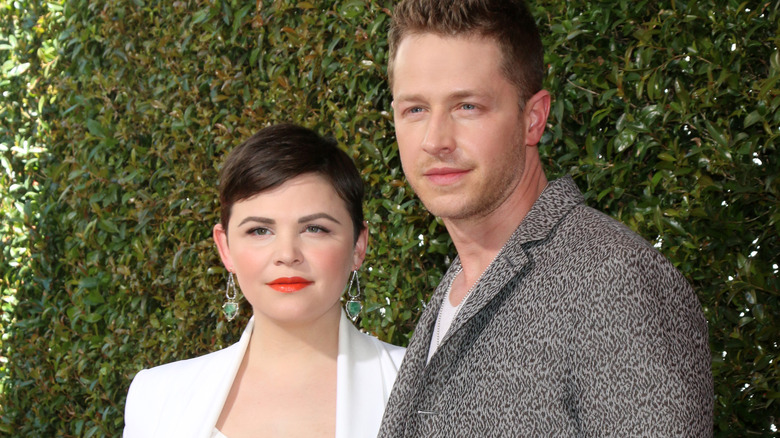 Shutterstock
Creative decisions aside, what prompted a lead actor such as Ginnifer Goodwin to leave "Once Upon a Time?" According to Entertainment Weekly, it may involve the fact that Goodwin and her husband, fellow "OUAT" actor Josh Dallas, were building a family. "Though a difficult decision, it was one that we were very confident about," Goodwin explained of her and Dallas leaving the series together. "We left celebrating."
The celebrating in question was twofold. Not only was Goodwin celebrating six successful seasons of her show, but she was also celebrating her growing family. "Leaving a show was a really tough decision, but one that we spent years making," she explained. "It involved a lot of discussing child rearing with our showrunners, because we really wanted to be spending more time with the kids." She then explained that her firstborn, Ollie, needed to start school, which put added pressure on them.
After Season 6, Goodwin did visit Storybrooke one last time, making a guest appearance in the series' finale. "I always counted on my being able to return, sort of like when we all go off to college, we know that home is still home," Goodwin explained of her finale appearance.
Goodwin would go on to star in Season 1 of "Why Women Kill" in 2019 (via IMDb).