The Heartbreaking Reason Why Erika Girardi's Ex Has A Court Ordered Conservator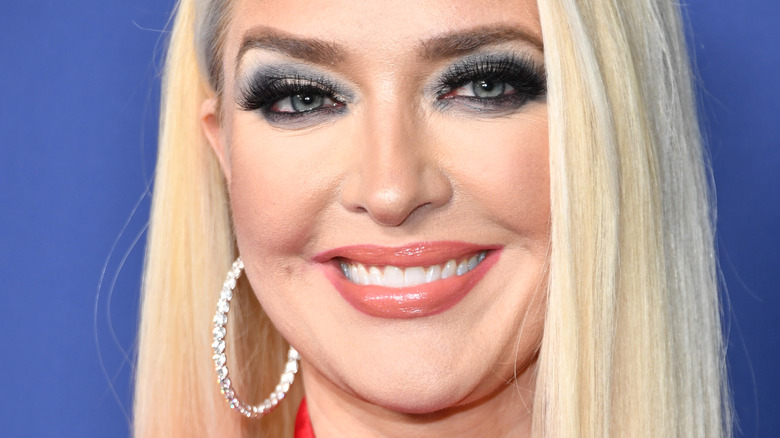 Dimitrios Kambouris/Getty Images
While the #FreeBritney movement has made the term "conservatorship" a buzzword, the legal proceedings surrounding Erika and Tom Girardi have brought even more attention to it. Following the media storm surrounding the "Real Housewives of Beverly Hills" star and her estranged husband's legal troubles, news continues to break concerning the 82-year-old's mental and physical health.
According to People, Girardi's younger brother Robert has officially taken over the role of conservator of Tom's person and estate. Court documents note a "major neurocognitive disorder" as the reason for the measure. In March, his attorney revealed that his dementia diagnosis catalyzed the decision. "Dementia impairs his ability to understand the hearing," his doctor wrote in a sworn declaration, People reports. "His emotional distress is directly related to his dementia and exacerbated by his confusion."
Now that the diagnosis has impacted his conservatorship, time will tell how it changes his case. In June, Robert Girardi was officially named as his brother's conservator. Tom officially spoke out against the ruling in the same hearing. "I think that we should put together the reasons why the conservatorship should be dissolved, and then we'll address it, address the court," he said at the time. "Right now, I have nothing to say to the court."
A judge ruled that Tom Girardi's embezzlement victims can pursue Erika Girardi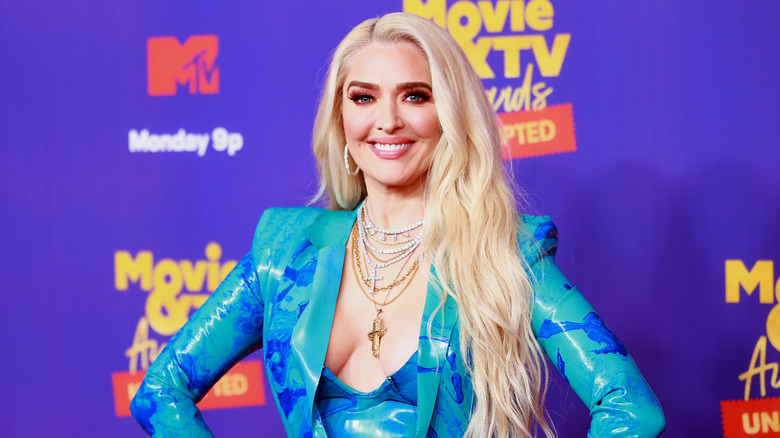 Matt Winkelmeyer/2021 Mtv Movie And Tv Awards/Getty Images
In a scandal that has rocked the reality TV world, Erika Girardi's involvement in her former husband's embezzlement schemes has yet to be confirmed. Following multiple lawsuits and a Hulu documentary, the story has taken center stage during the most recent season of "The Real Housewives". Recently, Fox News reports, the court ruled that Girardi's former clients can now seek the funds that he failed to pay them from Erika Jayne's assets. Tom filed for bankruptcy soon after his wife filed for divorce; the singer has since been accused of hiding assets with her opulent lifestyle and glam squad.
According to the outlet, the bankruptcy trustee on the case filed documents that read, "At every turn, Erika has used the glam to continue to aid and abet [these] sham transactions that have been occurring with respect to large transfers of assets from [Girardi Keese] to Erika. Moreover, the Trustee has received zero cooperation from Erika which is constant with someone hiding assets."
Between the embezzlement claims, divorce proceedings and conservatorship, the Girardi's will likely spend a great deal of time in court for the foreseeable future.